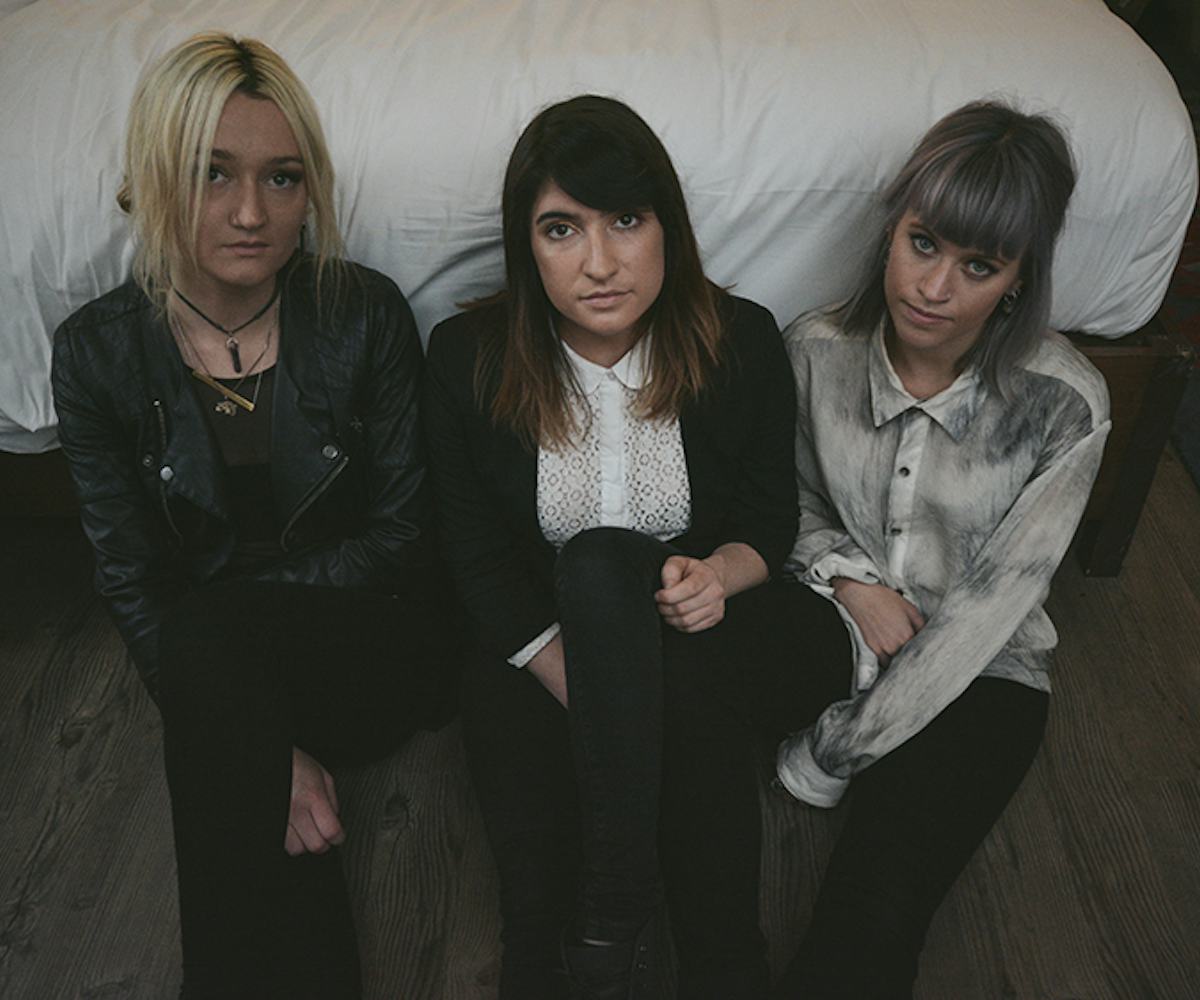 photo by jenny woods
video premiere: little may - "hide"
whoever it is that this australian trio is singing about, you know him, too.
For bands like Little May, that create songs so prolific and emotionally relatable just through sound and lyrics ("Is it me or is it her that's in your head?"), it seems best that their accompanying music videos be kept simple. For the latest video version of "Hide" (which comes straight off of the Australian trio's October self-titled album), all you'll see is the band playing their magical indie folk tracks live in a studio—no actors, no fictional plot, no special effects.
Although the official music video (which dropped in November 2013) for this song—about a guy who doesn't know what he wants and strings girls along in the process—does get the band's point across, perhaps watching them tell us the same story straight from their mouths, their guitars, and their drums from inside the echoing 301 Studios in Sydney is even more powerful. In it, you'll find solace; the same kind that your oldest friend gives you when you meet for coffee and suddenly unravel over a totally heartbreaking situation that she's also been through before.
Whatever video version of "Hide" (which has appeared in an episode of MTV's Teen Wolf) you prefer, it's super easy to fall in love with Liz Drummond, Hannah Field, and Annie Hamilton, whose dream is to one day collaborate with The National. And if you ask us, the enthralling sounds (which shoot straight through the heart) that are created by these mega talented girls were made to do just that.
Watch the awesome video below and scoop up our December / January issue to find our exclusive interview with Little May!