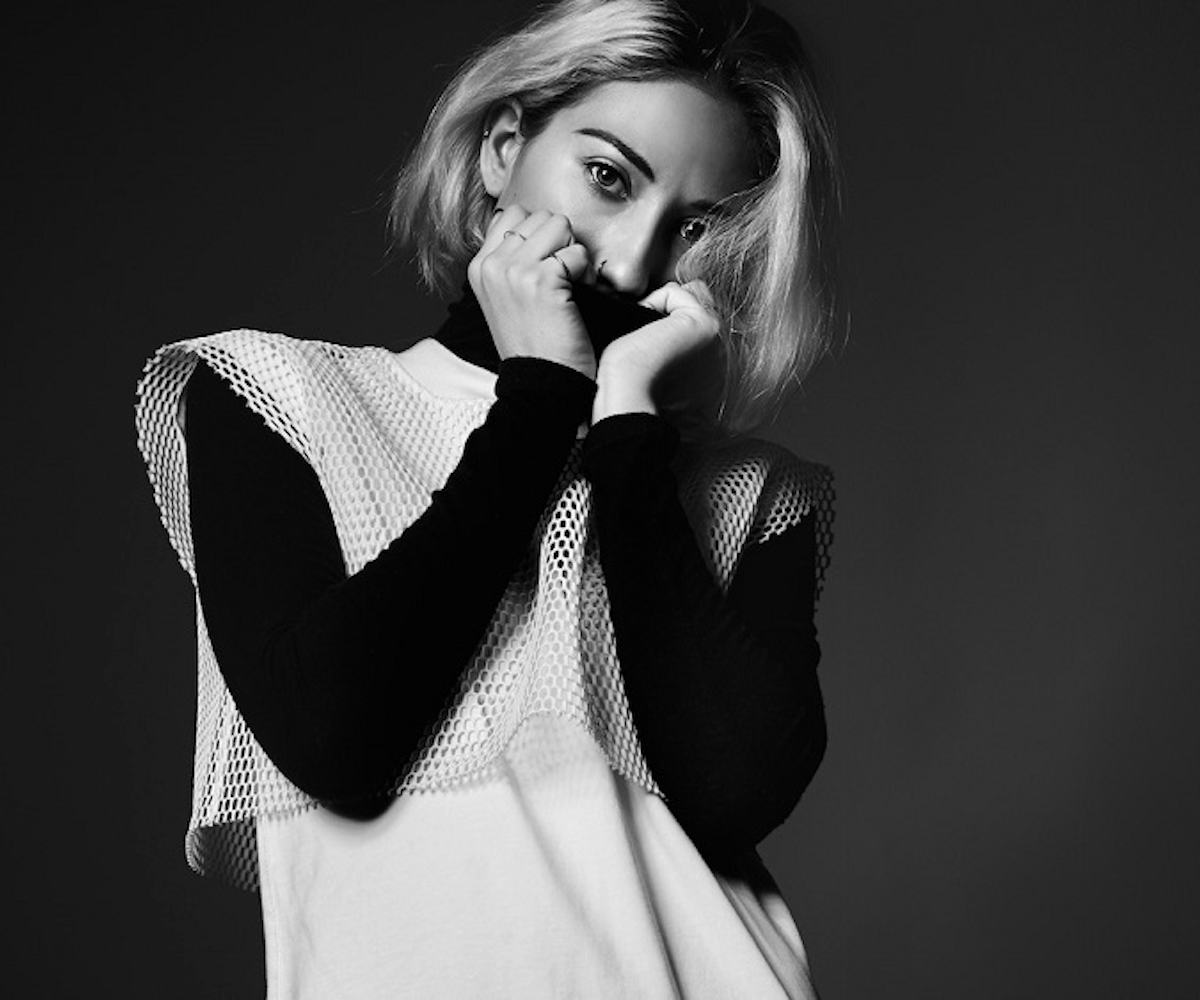 photo courtesy of tei shi
video premiere: tei shi "bassically"
Brooklyn-based singer-songwriter Tei Shi, née Valerie Teicher, has a knack for creating hypnotic songs with the power to send involuntary shivers down your spine. Her track, "Bassically," juxtaposes her signature soft, dreamy vocals with a heavy, percussive synth and a bumping bassline. The song then builds to a climax as Teicher shows us that her voice can not only croon seductively but also belt more energetically.
The video, directed by Nicolas Pesce, features Teicher with a gang of female rebels. It's mirrors the assertive and energetic melody of the song. Think heavy combat boots, kicking open doors, and lots of explosions. "I wanted the video to look like what the song sounds like—fun and empowering without taking itself too seriously." Teicher explains. "So we created a fun fictional comic world with a troop of bad ass girls."
Her new EP, Verde, drops April 14. Until then, follow Tei Shi's Soundcloud stream for more of her music and keep up with her on Twitter.