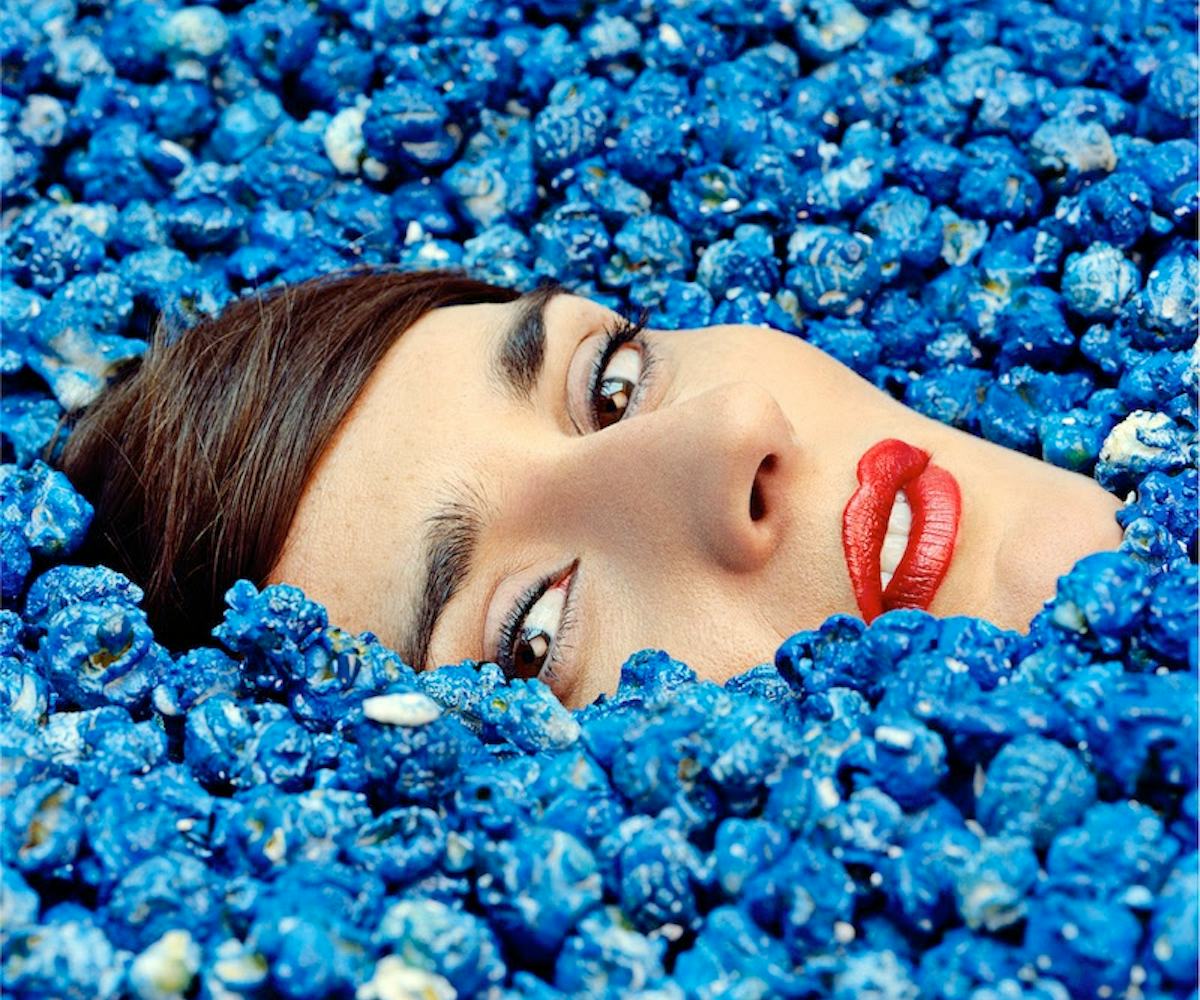 video premiere: yelle "completement fou!"
completely crazy, literally.
To say that a band has "never been one to shy away from extremities," is not only clichè, but, oftentimes, completely inaccurate. To say the previous about YELLE, however, would be a whole other story. Now, with the support of musical phenom Dr. Luke (Lukasz Gottwald) and his label Kemosabe, the French electropop trio—who formerly wrote and produced zealous sunshine anthems like "A Cause des Garcons" and "Ce Jeu" independently in the Brittany region—seems to be moving towards a more amplified sound with their upcoming album Complètement Fou. 
Instead of molding a song around the beat as per usual, YELLE instead focused on melodies. And while the titular track "Complètement Fou!" is certainly replete with the kinds of cheeky, unexpected beats you've come to expect from the band, when compared to their previous songs, there's a notable difference in the overall sound. It's hard to say exactly what that difference is, but it's found somewhere between the sequenced blips, chopped synth, curt keys, sharp vocals, and retro interlude.
Even the visual aspect is more robust, thanks in part to the graphically-inclined directors, Milord and L'Etiquette. With large corn cob statues, floating Alex Mack-esque metallic sloshes, men voguing in crop tops, popcorn pools, confetti windstorms, icicle scalpels, the video is, to borrow the translated title, "completely crazy." And we love it.
Complètement Fou will be released 9/30. Catch YELLE on their North American tour this fall.