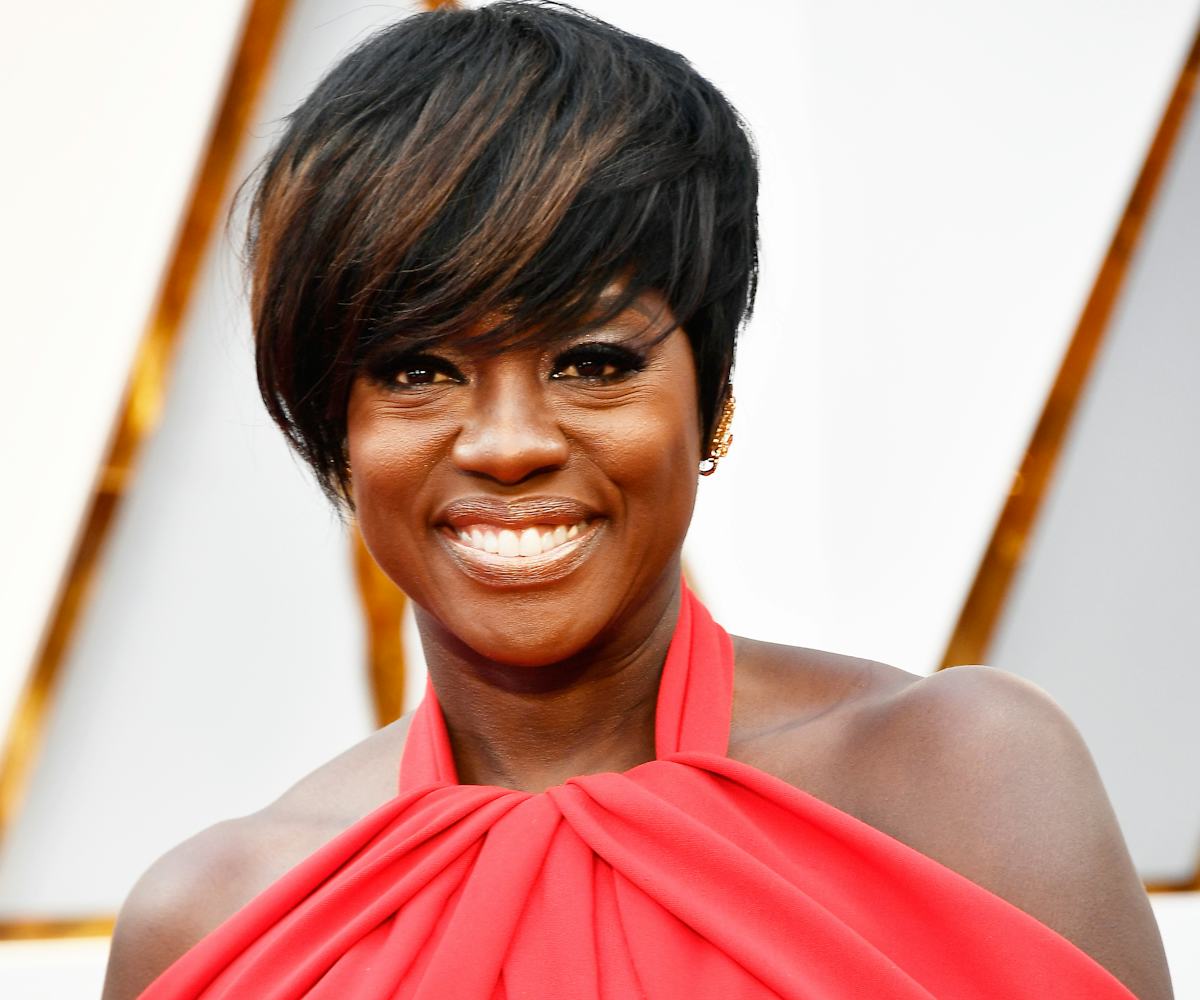 Photo by Frazer Harrison/Getty Images
Viola Davis Delivers Another Tear-Jerking Acceptance Speech
Another victory for Black America
Viola Davis has officially earned the Oscar for Best Supporting Actress at the 89th Academy Awards. This distinction marks the third time that the actress has received a nomination, but it is the first time that she has ever claimed a victory at this ceremony. The crowd erupted into applause as Davis took the stage to deliver another one of her infamous heart-wrenching speeches:
You know, there's one place that all the people with the greatest potential are gathered. One place and that's the graveyard. People ask me all the time, "What kind of stories do you want to tell, Viola?" And I say, "Exhume those bodies. Exhume those stories. The stories of the people who dreamed big and never saw those dreams to fruition. People who fell in love and lost." I became an artist—and thank God I did—because we are the only profession that celebrates what it means to live a life.
Everyone on the floor proceeded to cry as Davis went on to thank her family, friends, and cast from Fences. (We literally squealed when she called her co-star, Denzel Washington, "my captain.") Now that we've let all of that sink in, it really makes us wonder how Davis manages to kill her speeches every single time. This woman is unstoppable—and should be rewarded for her speechwriting skills as well.
Davis is now the most nominated black actress in history with awards from the Primetime Emmy Awards, Screen Actors Guild Awards, Tony Awards, Screen Actors Guild, Golden Globes, and Critics' Choice Awards. While we're absolutely thrilled about Davis winning, Naomie Harris and Octavia Spencer should also be recognized for being nominated for Best Supporting Actress. 
For the first time ever, black women dominated a single category at the Academy Awards. The last time that this happened was in 1985 when Oprah Winfrey and Margaret Avery received nominations. History was also made tonight when Mahershala Ali became the first Muslim to win an Oscar for Best Actor in a Supporting Role. 
Congratulations to all!