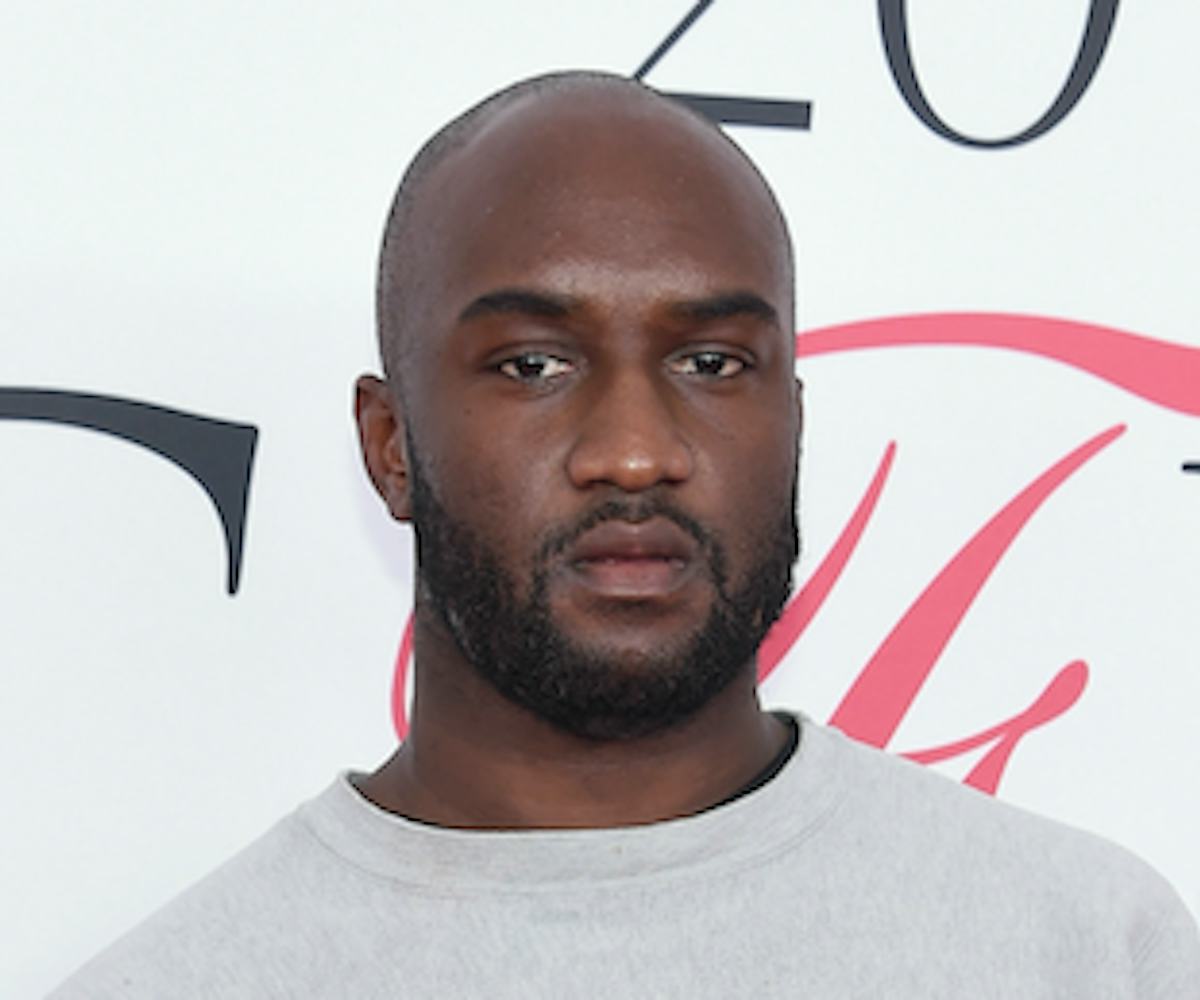 photo by Jamie McCarthy/getty images
Virgil Abloh Ends His First Louis Vuitton Show In Tears
Watch his emotional moment with Kanye West
Virgil Abloh shared an emotional moment with Kanye West when he closed his first-ever show for Louis Vuitton earlier today. The artist and designer, who unveiled the new menswear collection for the fashion house in Paris, shed some tears after he took his final bow.
The show, which took place at the Jardin du Palais Royal, featured a rainbow runway and an assortment of pieces ranging from monochrome suits to fanny packs and vibrantly printed sweatshirts and sweatpants. At the end of the show, Abloh, who made history in March when he became the first black artistic director for the brand, went to take his final bow. When he hit the runway, he looked around in disbelief, holding his face in his hands. He was later approached by West, and the two collapsed into each other's arms, sobbing and hugging one another. You can see the sweet moment, below:
When the news was first announced about Abloh's new position, people wondered if West felt any jealousy or resentment over his friend's appointment because West's own deal with the fashion house had previously fallen through. In May, West said he had no hard feelings toward his longtime friend and creative collaborator, stating that "there is some validation in the fact that someone that I came up with is now the head at Louis Vuitton's [menswear department]." 
You can see the collection, here.