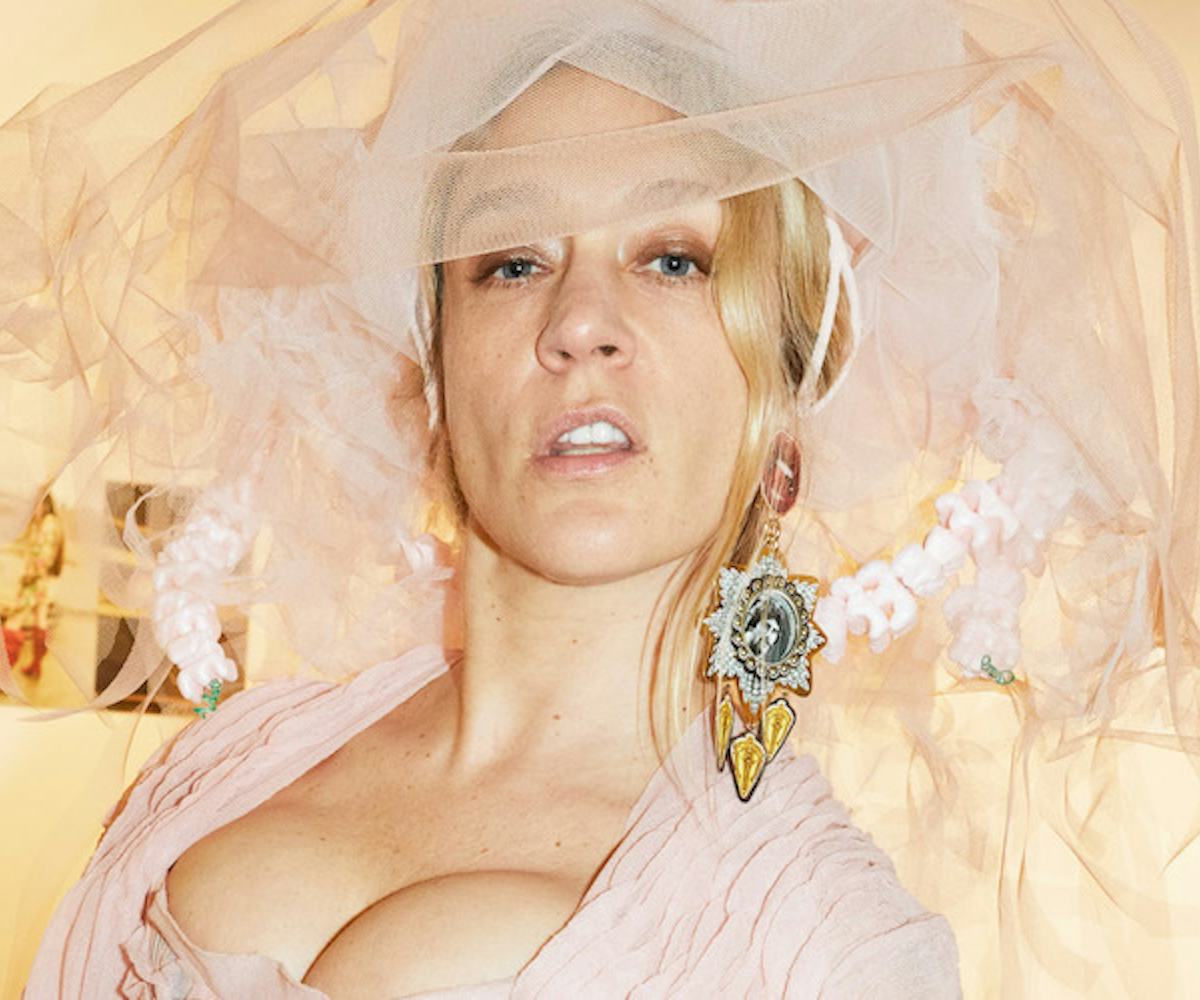 Photo by Juergen Teller
Chloë Sevigny Stars In Vivienne Westwood's New Campaign
And you will want to see it
Back in December 2016, Vivienne Westwood had finally opened its first New York City store (it was about time, right?). To celebrate this new endeavor, Westwood herself, co-designer Andreas Kronthaler, and photographer Juergen Teller collaborated together to host an in-store exhibit this past September. The exhibit not only showed a fascinating retrospective of the work they created together over the past two decades but was one hell of a party.
Naturally, the event was filled with the coolest of club kids, models, and actors—and these very attendees, including Milk and Richie Shazam, became the subject of the new Spring/Summer 2018 campaign. "They all looked so great! So—we decided to shoot them all for the campaign. We wanted to shoot them in the exhibition space at the top of our store—it seemed natural. And of course, we wanted to shoot them in their city in their natural environment, in New York," says Kronthaler in a release from the brand.
The leader of the pack? None other than the epitome of Cool Girl, Chloë Sevigny. I mean, if you're going to shoot a campaign full of Downtown New York's finest, who better to be the face than Sevigny?
Check out the full campaign, below.