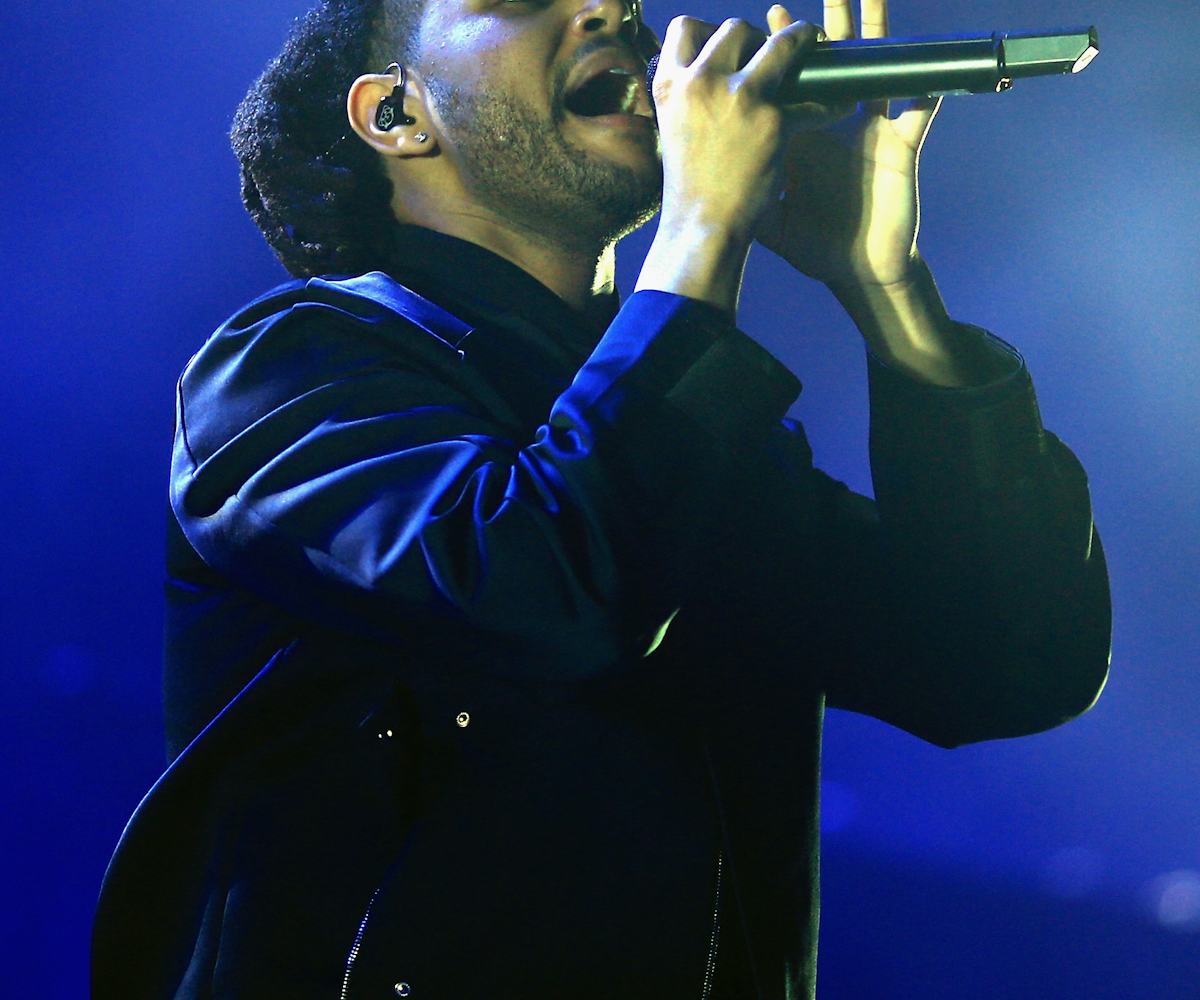 Photo by Christopher Polk / Getty Images
pharrell, demi lovato, + the weeknd among this year's vma performers
along with two mystery guests
Besides watching Miley Cyrus reinvent what it means to host an awards show, the real reason to tune in to this Sunday's MTV VMAs are the live performances. Until today, we hadn't a clue who was going to take the stage at the Microsoft Theater. But MTV has just announced the majority of the performers with a short video, and they're a little underwhelming. Unlike the Grammys, who are way into live collaborations between artists, the VMAs usually like to let their stars shine bright on their own.
This year, those stars include Pharrell, Demi Lovato, Macklemore & Ryan Lewis, Tori Kelly, and The Weeknd. Meanwhile, it looks like Kanye West will set the building on fire for a special performance in honor of his Video Vanguard honor (let's hope it goes better than last time). The video also leaves two silhouettes dark—a male and a female—teasing us with two unannounced performers. (According to Stereogum, speculation is that these are Nicki Minaj and Justin Bieber.)
The problem with this year's lineup is that it's a little thin in the superstar department. Tori Kelly is swell, but why isn't Taylor Swift—who leads the pack with 10 nominations—performing? A duet with Ryan Adams, for instance, would have brought down the house and broken the Internet for good measure. Instead we have A$AP Rocky performing with something called Twenty One Pilots. As of now, the only performer not named Kanye who's worth getting excited about is The Weeknd, who'll use the VMAs as his coronation as the new king of pop. That means it'll fall on Miley to come in and save the day, as usual.