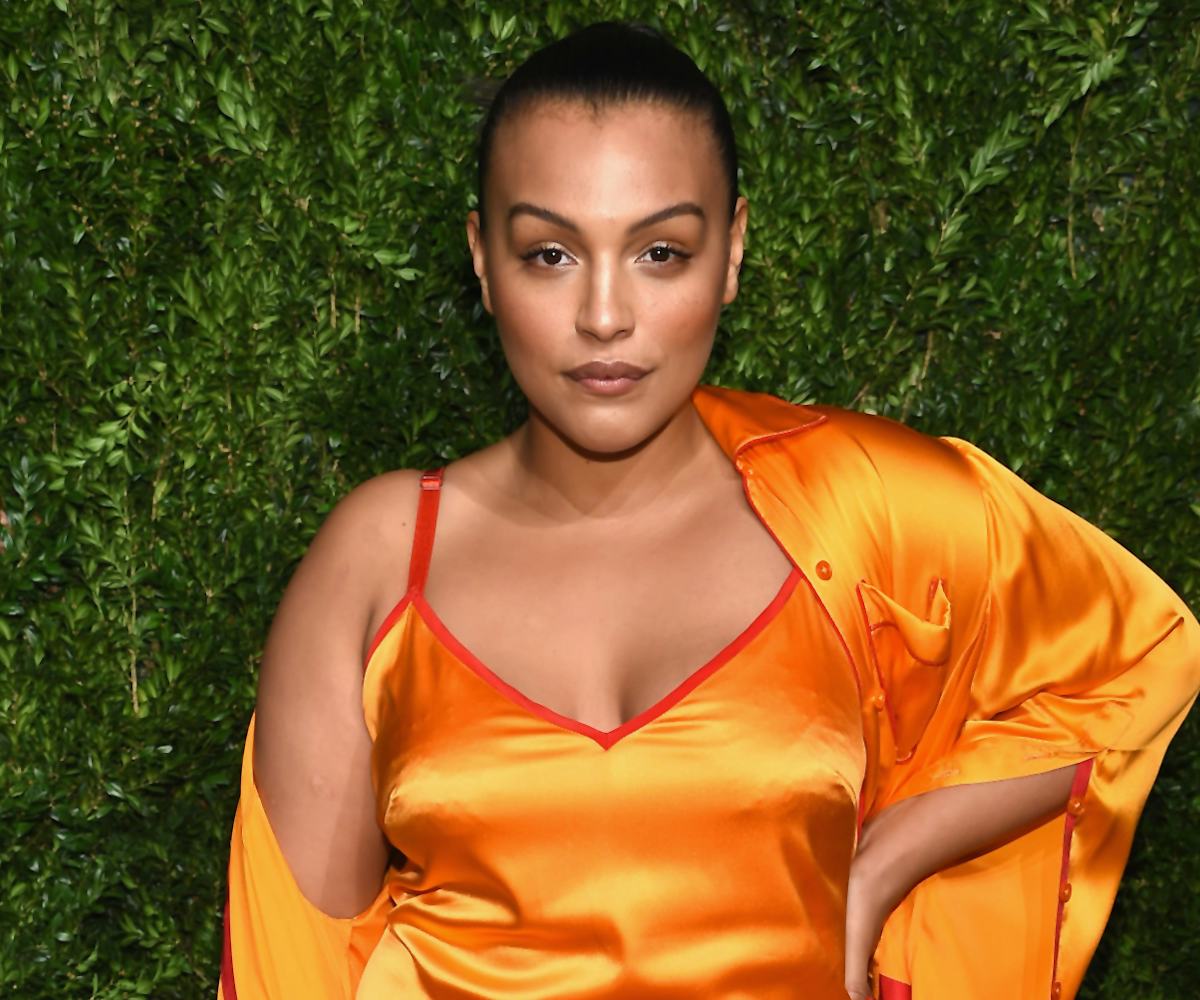 Photo by Dimitrios Kambouris/Getty Images
Paloma Elsesser Makes A Case For Orange Pajamas On The Red Carpet
Model and all-around goddess Paloma Elsesser made a case for orange pajamas on the red carpet, and we are not worthy of her.
While the rest of us have been raving over red being the color for fall, Elsesser went ahead and turned things up a notch. Attending last night's CFDA/Vogue Fashion Fund Awards with designer date Adam Selman, she rolled up dressed in Spring 2018's trending color instead.
Photo by Dimitrios Kambouris/Getty Images
Her calf-length slip neon orange dress with red piping was topped off with an open silk pajama-style shirt of the same fabric, both by Selman, and paired with a bright red heel. Not only was she ahead of the curve (and looking a season ahead), she was also ballsy enough to wear PJs to an awards show. For that, she earns a special place in our hearts.
While she looked as glamorous as she always does, we can bet she was pretty cozy, too.
Excuse us while we move all of our red to the back of our closets and buy all things neon orange, stat.