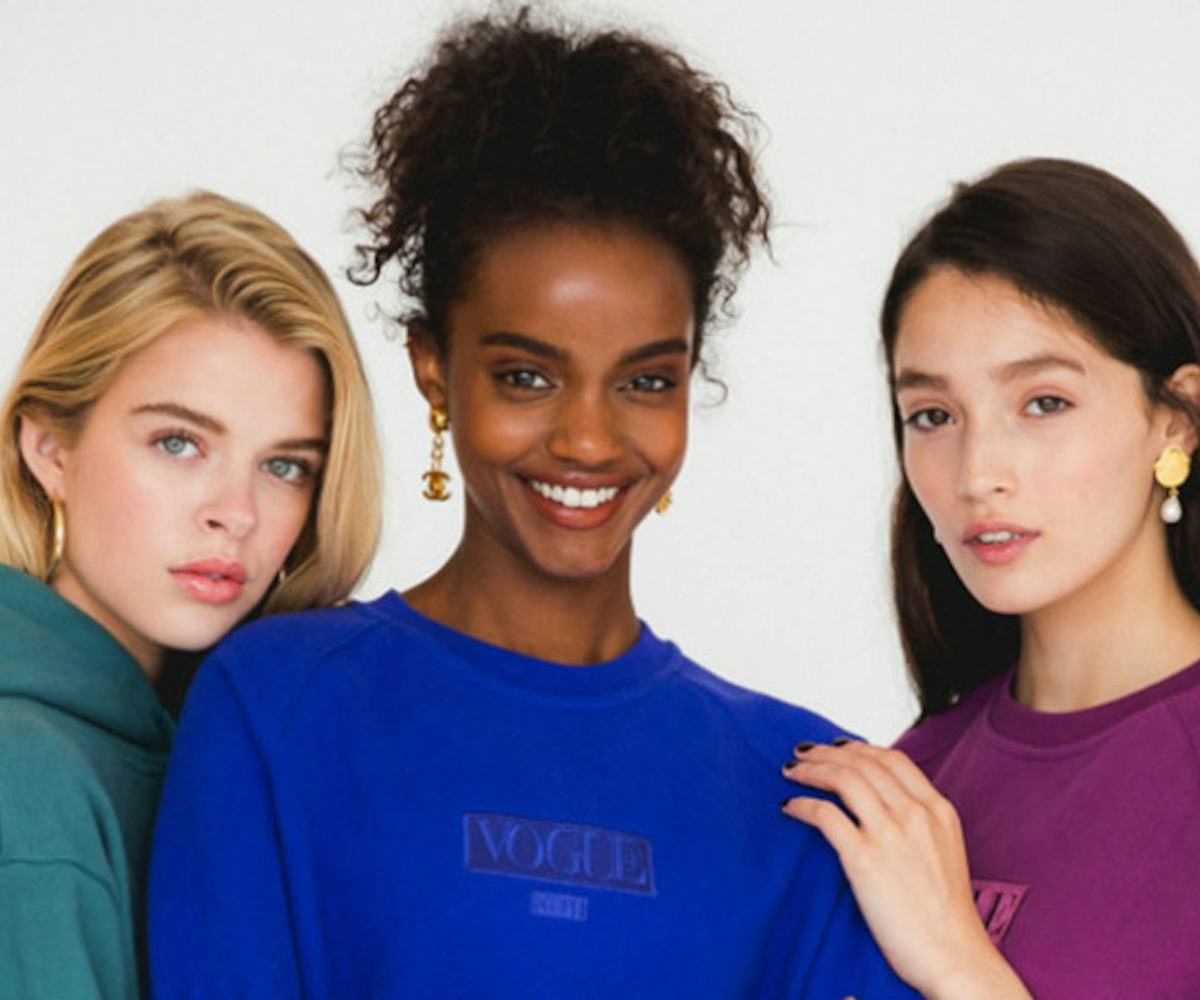 Image via Vogue x Kith
Vogue Releases Very '90s Sweatshirts For 125th Anniversary
We want one in every color
Vogue is celebrating its 125th anniversary with a throwback to the '90s with these colorful commemorative sweatshirts. The magazine teamed up with street-wear retailer Kith to design the Vogue-branded crew necks and hoodies.
"Vogue is one of the most iconic publications of our lifetime," Kith's Ronnie Feig said. "They have covered every iconic female figure in my time and my parents' times. I grew up seeing my mom read Vogue and then my sister and my friends and peers. And as I grew up and got into fashion, I turned to Vogue as well and saw the impact it has on the fashion world ... It inspires me to see a brand in the fashion world make such an overarching impact yet also remain true to its core and uniqueness. To be in business for 125 years is nothing short of remarkable and represents Vogue's timelessness. Its longevity inspires me on a day-to-day in this industry."
Both styles of the sweatshirts, and the wide variety of color options, will be sold at the Vogue Shop. "We chose these styles because they're unisex and transcend gender," Feig said. "The idea for the colors came about when my team and I were researching vintage Vogue covers. Seeing how different the covers were and the range of style that developed over Vogue's 125 years made me want to tell a vast story with a spectrum of color." 
The crewnecks will drop September 4 and the hoodies on September 11.