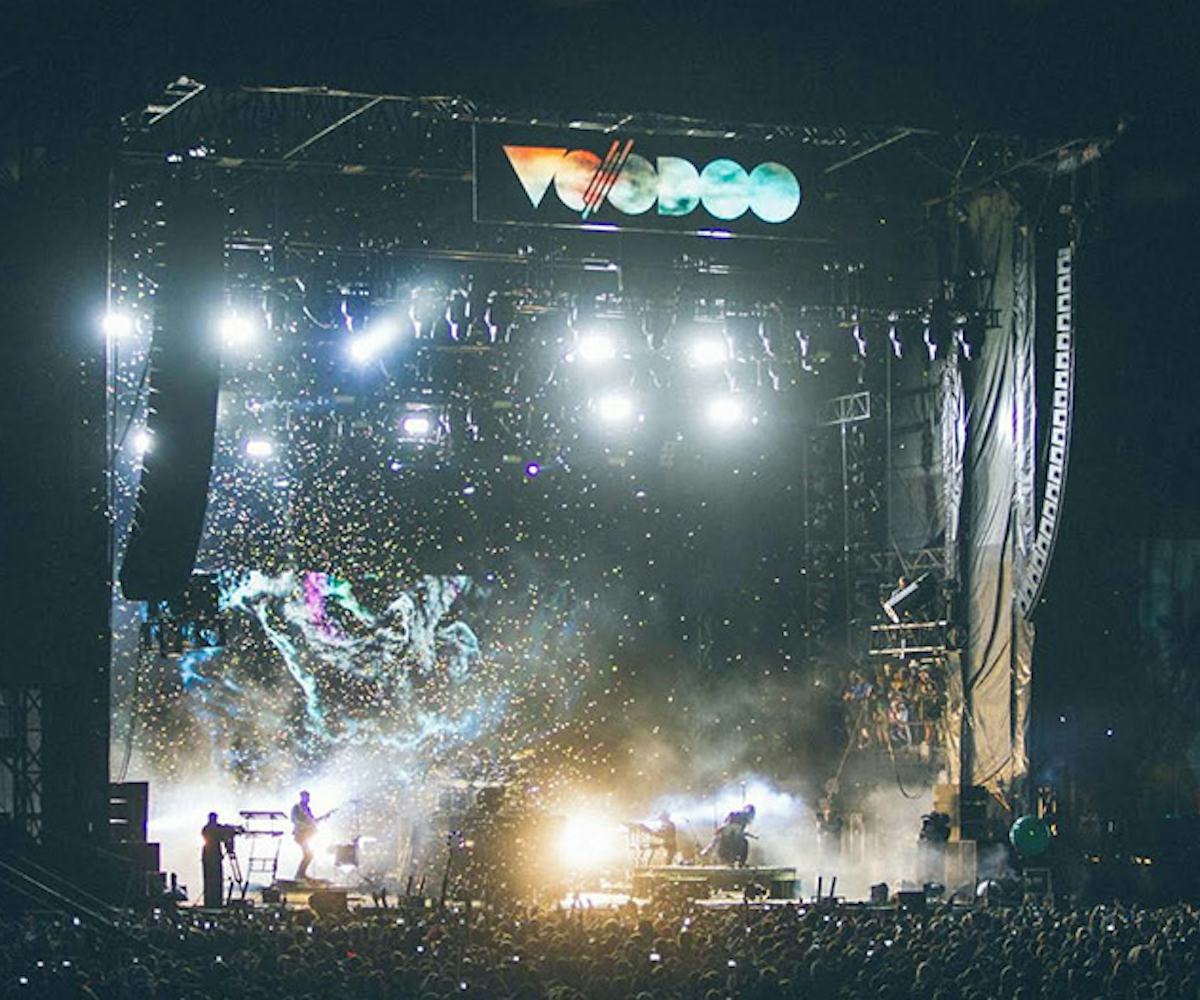 Photo courtesy of Voodoo Fest
Spend Halloween Weekend At New Orleans' Voodoo Fest, On Us
New Orleans is a spooky city. (Uh, have you seen American Horror Story: Coven? True Blood? Interview with a Vampire?!) You know what else is spooky? Halloween. And, you best believe NOLA pulls out all the stops for the holiday tricks and treats. Plus, with the Voodoo Music And Arts Experience taking over NOLA's City Park, it's going to be a Halloween for the books. (1-Day and 3-Day tickets on sale now.)
Luckily for you, we want you and a friend to experience it, because spending Halloween weekend dancing to The Weeknd, Foals, Arcade Fire, The Chainsmokers, and more is way more enticing than your average annual fright fest.
How do you do it? Enter below. The winner scores roundtrip airfare to New Orleans, hotel accommodations for Friday-Monday (10/28-10/31), and three-day LOA VIP tickets for you and your bestie. That's a $2,500 value you get for free. All you have to do is type a few things, use some magic to ensure your success, and wish for the best. The only catch is, you've both gotta be 21 years old or older. (For those looking to buy their tickets flat-out, you can purchase 1-Day and 3-Day tickets here.)
Who do Voodoo? You do, boo.