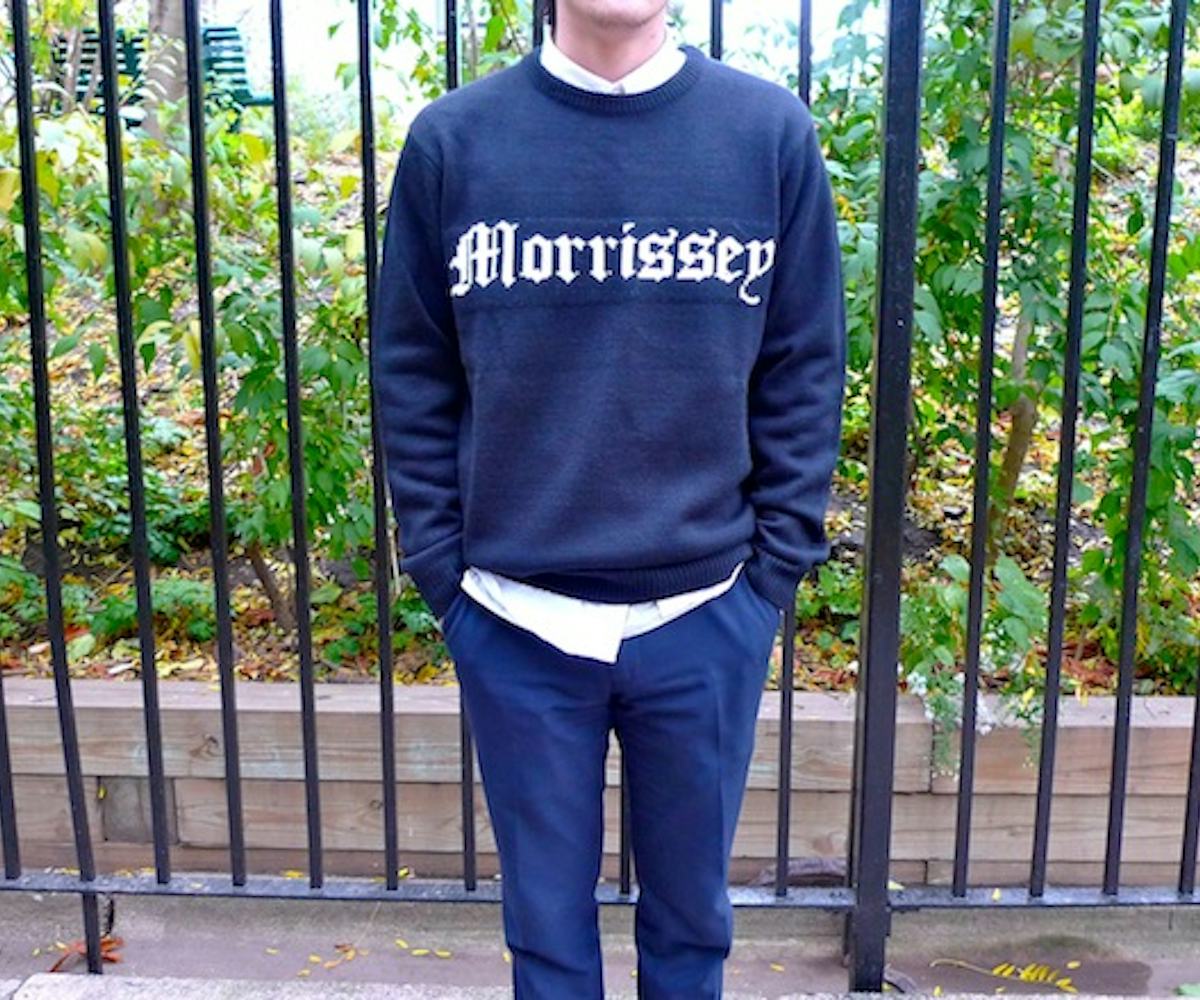 vulgar old english sweater by viva moz
vulgar old english sweater by viva moz
So you're a fan of Morrissey, huh? Do you have all the posters and the rare vinyl? Maybe you got a friend from across the pond to send you the book he just put out? Are hours of your time are spent on eBay looking for the rarest of rare Moz-related items? Well, we've got something that's going to have you on your Paypal account in seconds.
These Viva Moz sweaters are not only real, but they are actually in stock for once. Our favorite, the Vulgar Old English Sweater, is for the simple and understated fanatic. These sweaters are soft acrylic and vegan-friendly (as any good Moz fan is). There are four in the collection and they are made in very limited runs which is why they are available for mere days at a time.
Head over
to get your hands on one or all four of them now before they're gone!