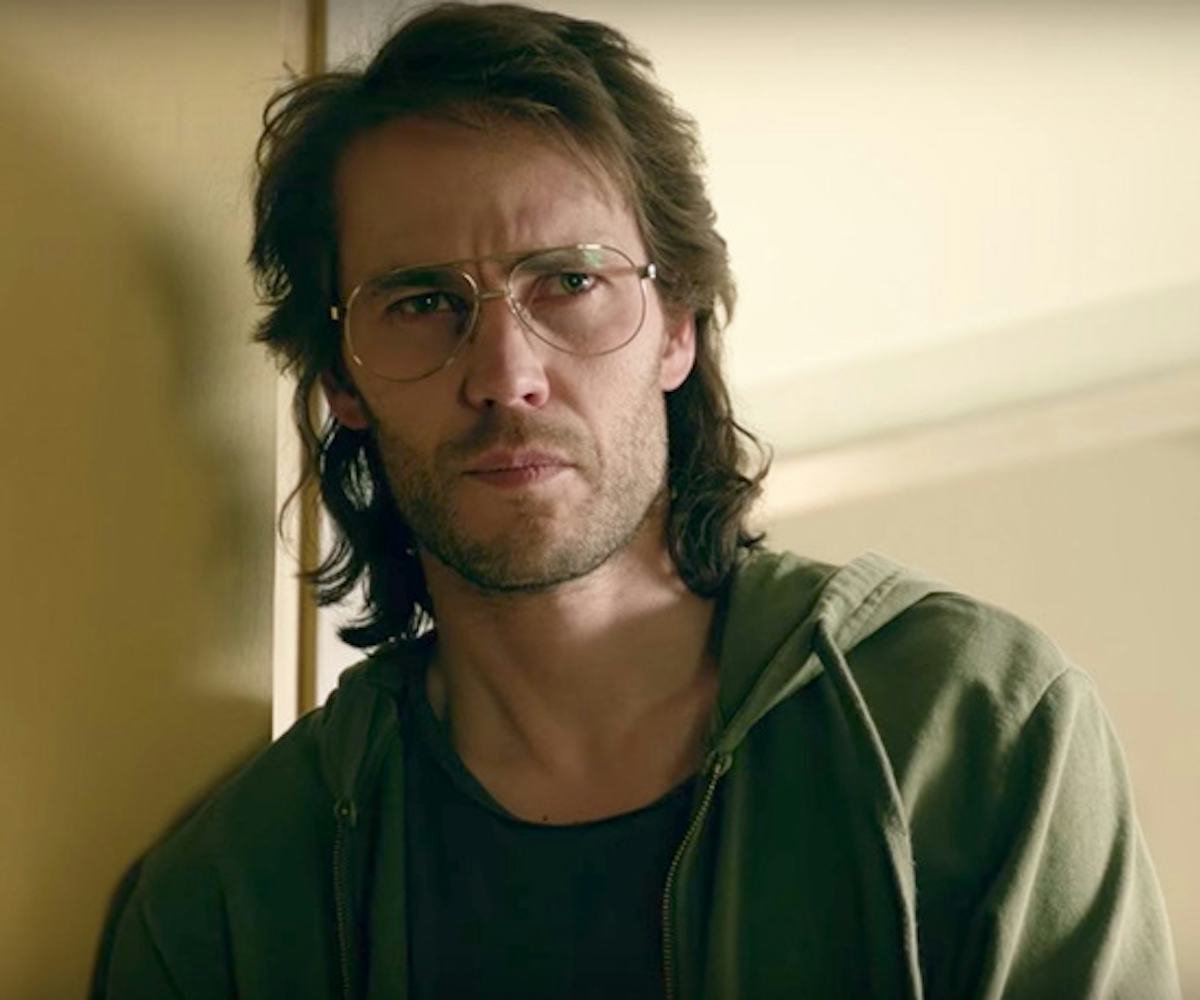 Image via Paramount
The Infamous Waco Siege Is Now A Mini-Series
Taylor Kitsch can pull off a mullet
In the trailer for Paramount TV's new mini-series Waco, we get a quick glimpse into the events that took place leading up to the infamous siege of the Branch Davidians' compound in 1993. After a 51-day standoff with the Bureau of Alcohol, Tobacco, Firearms and Explosives (ATF) and the FBI, the religious cult's leader, David Koresh, was killed, along with 75 others.
Taylor Kitsch, rocking a mullet and some perv glasses, stars as Koresh, who believed he was a prophet. "You've looked to me to be your leader," he says in the clip released today, "to guide you on this journey, but I'm no leader, I'm a follower, just like you. God has instructed me to stay here and wait for his sign. This is our time to prove through suffering that we are worthy of the miracle that's to come." 
As he speaks, we see shots of the standoff and images of Kitsch in a gas mask walking through flames. "The kingdom of heaven is coming, I promise you," he says. 
Also starring in the new series is Michael Shannon, John Leguizamo, Melissa Benoist, and Paul Sparks. It premieres in January. 
Check out the intense new trailer, below.