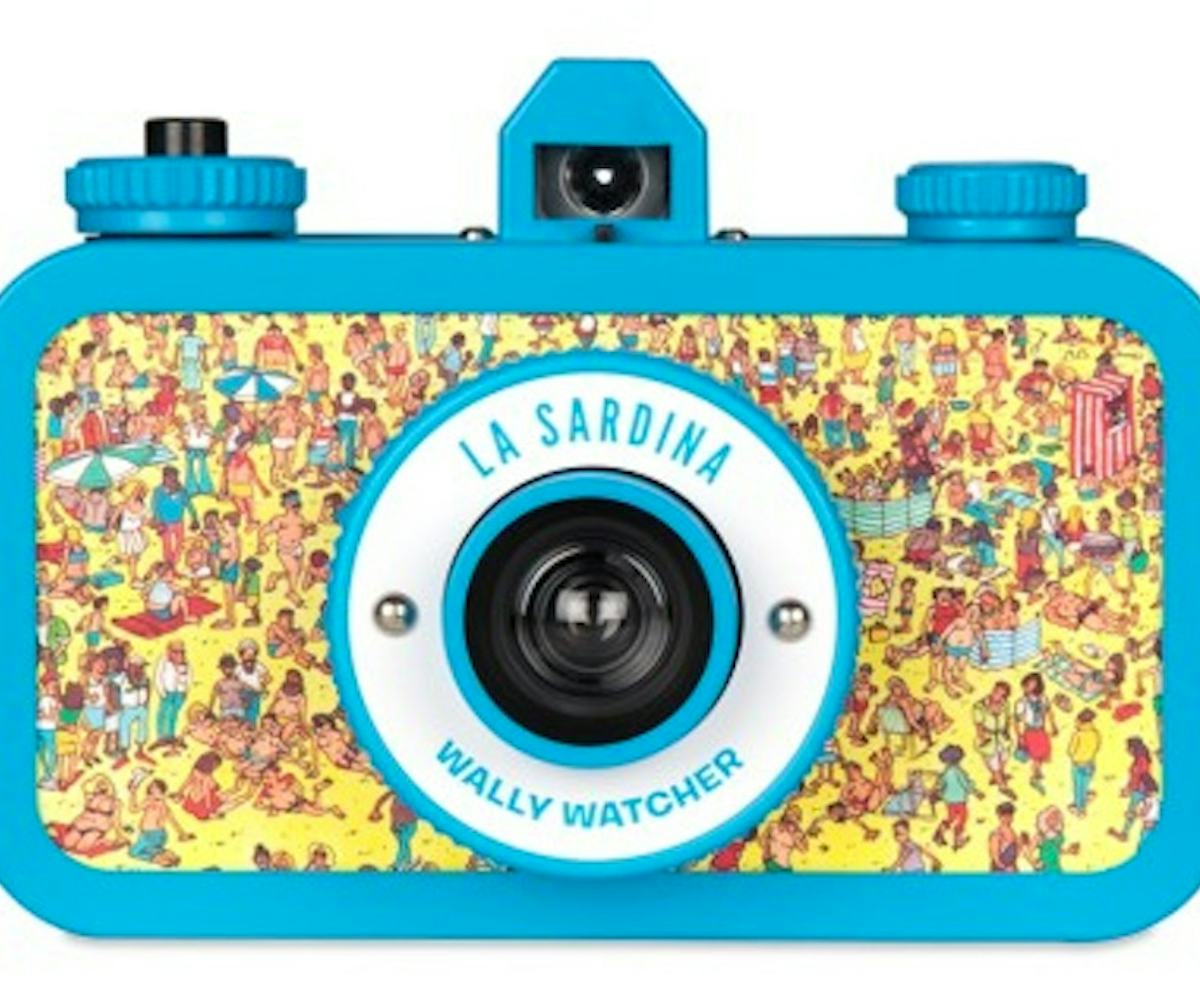 find waldo in a flash
where's waldo? on a lomo camera!
Back in 2006, Facebook declared that Waldo was the original hipster. It's been seven years since, and this striped shirt-sporting, beanie-wearing, bespectacled guy hasn't lost his credibility one bit. Especially now that Lomography has just announced a brand new "Where's Waldo" La Sardina camera.
The company's classic model has already been stamped pretty much everything imaginable–sardines, state slogans and even Coachella-inspired designs–so it's only natural that our favorite cartoon gets his due on the bright blue analog style.
And unlike Waldo himself, this camera is actually easy to find. Buy it for $79 here and start snapping