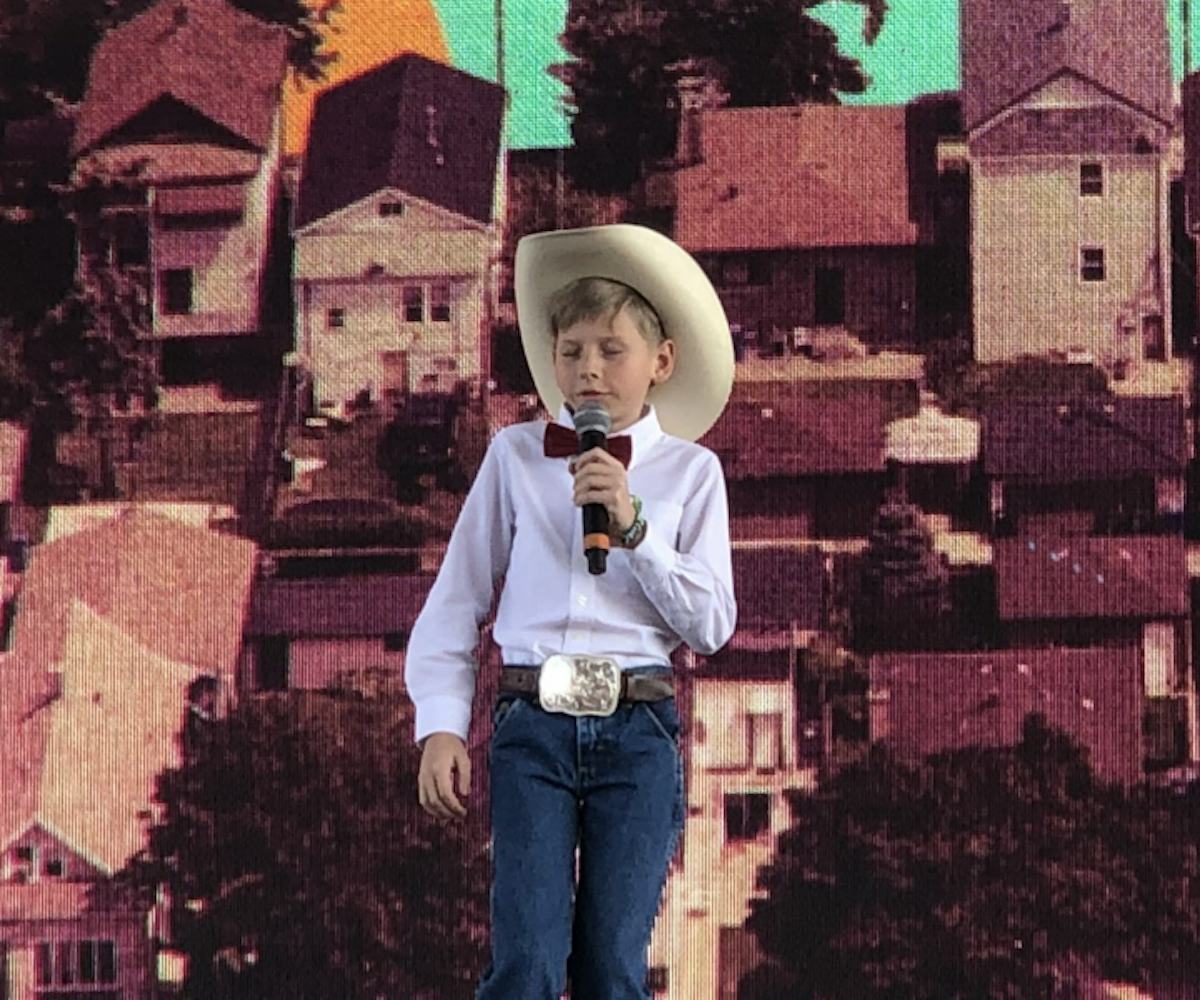 Photo via Twitter/@CMBYNmafia
Walmart Yodel Boy Mason Ramsey Performed At Coachella
And it was a meme come true
It's hard to believe it's only been two weeks since Mason Ramsey, the yodeling boy at Walmart, captured all of our meme-loving hearts. Since the clip of 11-year-old Ramsey yodeling to Hank Williams' "Lovesick Blues" first went viral, we've been blessed with remixes and even watched him appear as a guest and performer on The Ellen Degeneres Show. But, as it turns out, all of that pales in comparison to the next step for this young yodeling sensation: Coachella.
DJ and music producer Whethan brought Ramsey out on stage during his Coachella set on Friday, tweeting, "supposed to be playing his school talent show but took him to Coachella instead," with a picture of the two in front of the crowd—of course, featuring Ramsey in his same outfit and cowboy hat from the original viral video. You can see a short clip of the performance below.
Let's just say the audience was not disappointed—in most clips of his performance, the crowd is cheering so loudly you can barely hear Ramsey yodeling his heart out. Not to mention, Justin Bieber was even spotted in the crowd watching Ramsey yodel, so you know it was quite the performance.
Ramsey also gave a little preview performance on the plane to Coachella, as one fan shared a clip on Twitter. 
Now that he's leveled up from Walmart to Coachella, the question is, where will Mason 'Yodel Boy' Ramsey go next? Only time will tell.