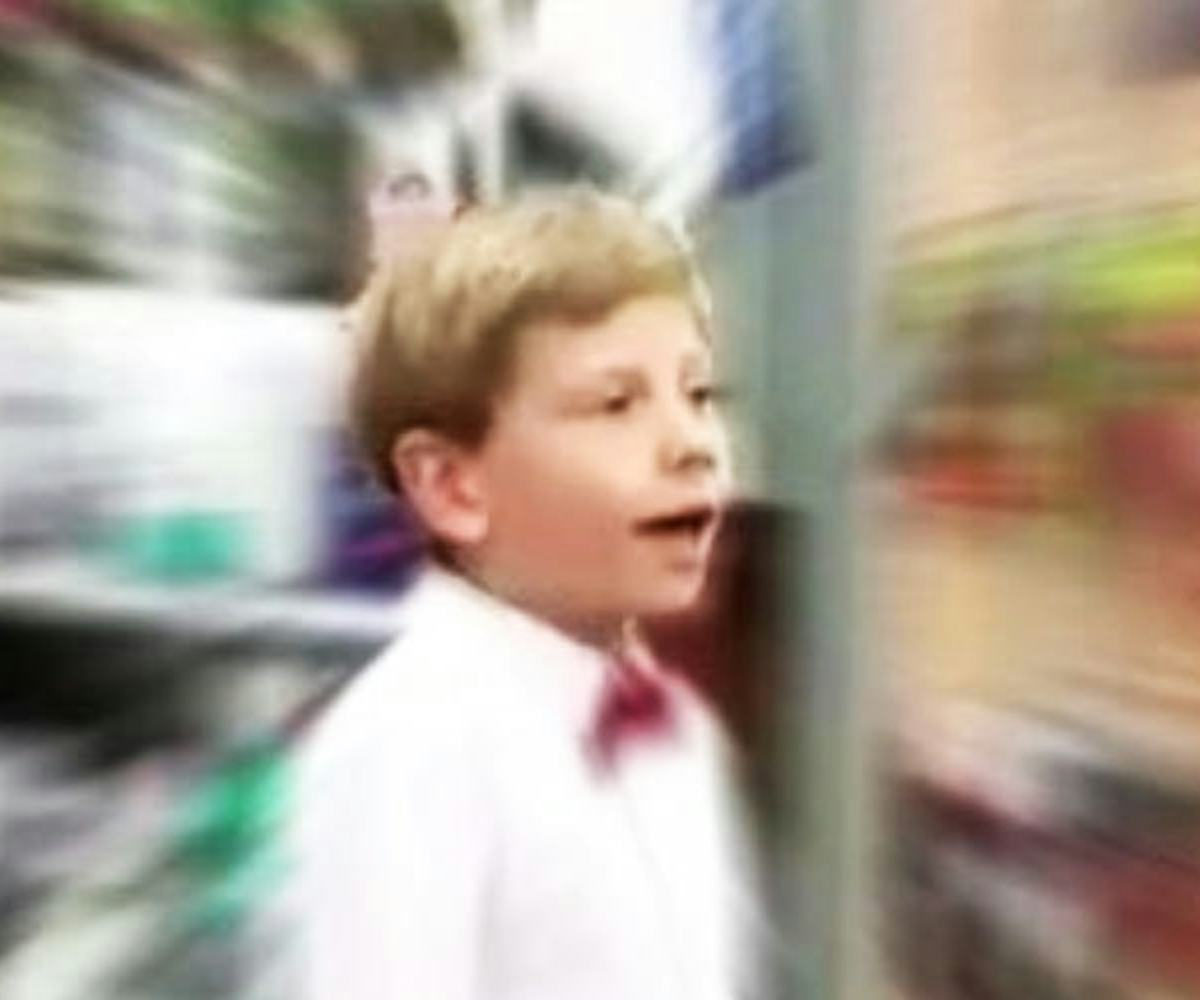 What Did We Do To Deserve This Walmart Yodel Remix?
Who's your sweet daaaAAhhdy?
Updated on April 13: Well, this lil' yodeling sensation is headed Coachella. Sources close to Mason Ramsey tell TMZ he's set to join up-and-coming electronic artist Whethan today in Indio. For what? Who knows! Perhaps another remix as exquisite as the one below. Post Malone also wants to share the stage with him on Saturday but Yung Ramsey is already going to the Grand Ole Opry, thanks to Ellen Degeneres. Either way, turn up.
Originally posted on April 3, 2018: A 10-year-old named Mason Ramsey went viral over Easter weekend after someone stumbled upon one of his many videos yodeling in an Illinois Walmart aisle and made a joke out of it. This one, in particular, finds Yung Ramsey boot-tappin' his way around Hank Williams Jr.'s "Lovesick Blues." It is unproblematic and wholesome and easily—perhaps too easily—memeable. 
As someone who gets paid to be on the internet, I have scrolled past these memes. As someone who hasn't listened to someone yodel since Jewel, I have avoided consuming these memes. But my mutuals keep retweeting Yung Ramsey onto my timeline, and I've gone through the five stages of grief in 36 hours since I first became aware of him: denial, anger, bargaining with myself to quit social media, depression over the fact that I cannot, accepting Ramsey's "Lovesick Blues" is certified bop—specifically this EDM remix.
Friends, when I tell you this minute-long EDM flip slaps, it slaps! It's serving up Benny Benassi "Who's Your Daddy?" beats with a G-rated wink! San Francisco's lowercase really did that and, in the process, warmed this cold-hearted meme consumer up to a movement. I don't know what we did to deserve this. Is this punishment for letting Christina Aguilera's Bionic flop? Is this some Illuminati MK-Ultra mind control thing to prep us for Lady Gaga's Joanne follow-up? I do not know, and I do not care to know. You win, Yung Ramsey! You! Win!