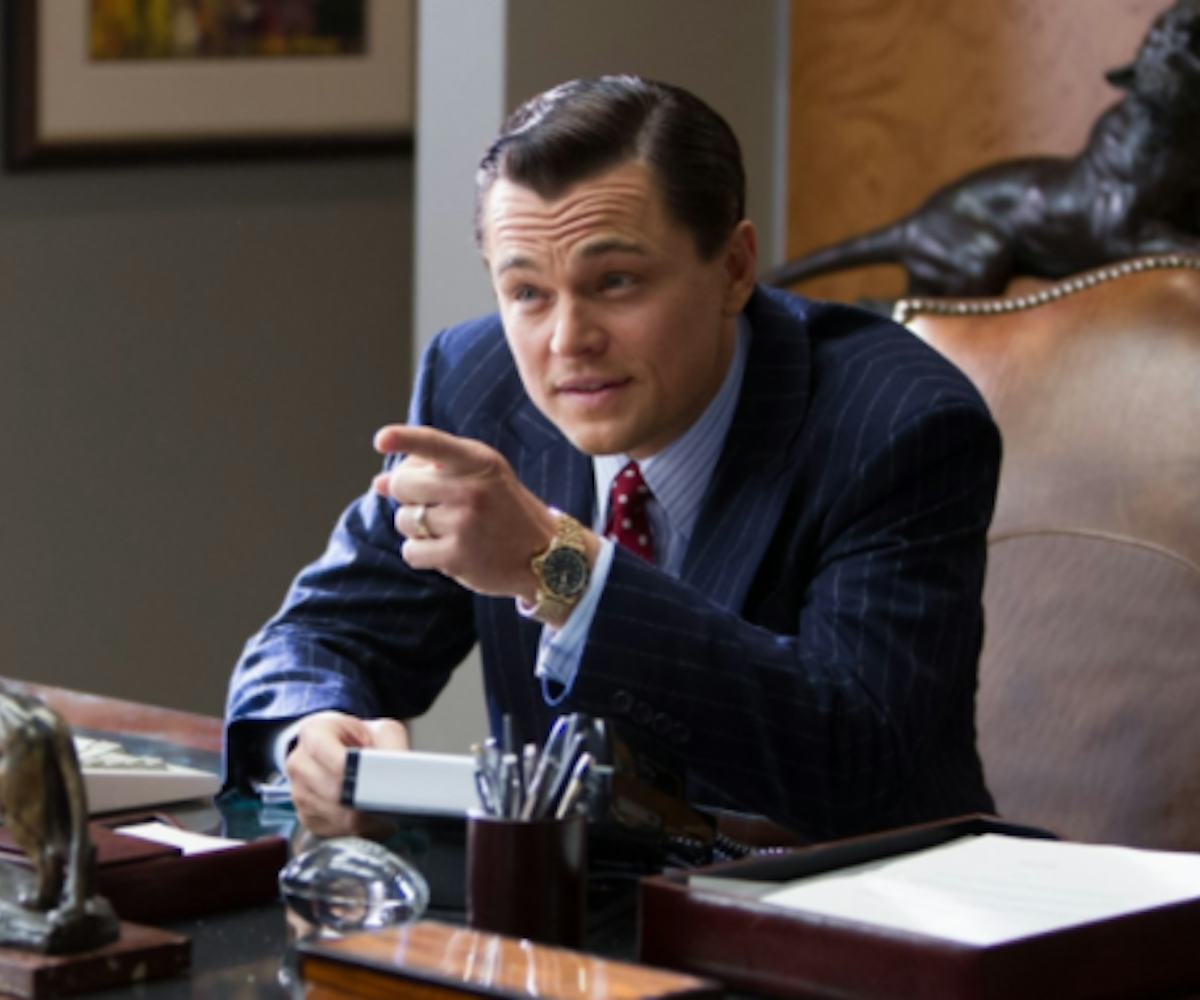 Could Leonardo DiCaprio Potentially Play The Joker?
Warner Bros. is making moves with its upcoming Joker spin-off, and they're aiming big. According to The Hollywood Reporter, the studio is hoping to convince Leonardo DiCaprio to finally enter the world of comic book adaptations to play the Clown Prince of Crime. A couple weeks back, it was announced that Todd Phillips would be directing the movie, with Martin Scorsese tentatively attached to produce. Warner Bros. is banking on using Scorsese's relationship with DiCaprio—who he's made five movies with—to lure the actor into the iconic role. Reportedly, Warner Bros. wants to make The Joker adaptation in the vein of the gritty crime movies that Scorsese has perfected, and see DiCaprio adding more gravitas to the role than Jared Leto's recent portrayal, which bordered on camp.
Speaking of Leto, sources are telling THR that he's not happy that Warner Bros. wants to have another cinematic Joker running amok at the same time as his version. As of now, Leto is slated to reprise the role in the Suicide Squad sequel and a planned Joker and Harley Quinn movie, that would reunite him with Margot Robbie. You can't blame him. Not only would two separate Jokers confuse audiences, but it's also a slight rebuke of Leto's lightweight depiction of the character. As for DiCaprio, The Hollywood Reporter says his chances of accepting the offer are "slim to none," as the Oscar-winning actor has tended to choose original scripts that burnish his credibility as an actor, rather than succumb to Hollywood's franchise fixation. But if anyone can convince him otherwise, it's probably Scorsese.