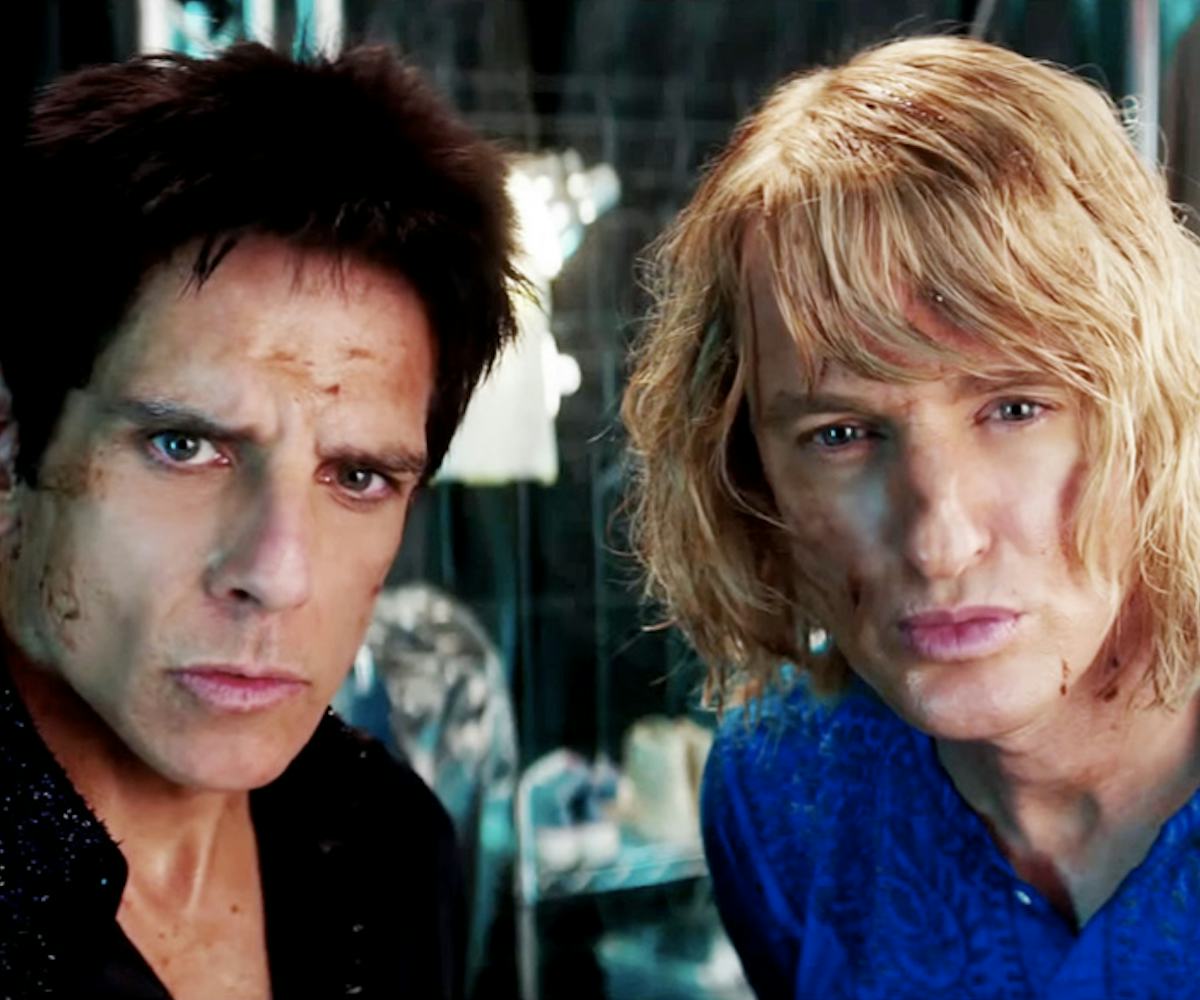 The Trailer For 'Zoolander 2' Is Ridiculously Good
The new trailer for Zoolander 2 is here, and it's a lot. Besides all the celebrity cameos, including Justin Bieber and an androgynous, eyebrow-less Benedict Cumberbatch, there's the unrecognizeable Kristen Wiig as new villain Alexanya Atoz, Penelope Cruz as super agent Montana Grosso, and the return of Will Ferrell as our beloved, latte-drinking Mugatu.
It's amazing to think that first Zoolander came out in a time when selfies—and smartphones— weren't invented yet. Since then, we've all become Derek Zoolanders, Blue Steeling our way to all the likes. So you can bet the sequel, which was directed by Ben Stiller and written by Justin Theroux, is going to have something to say about that. Zoolander 2 hits theaters on February 12.