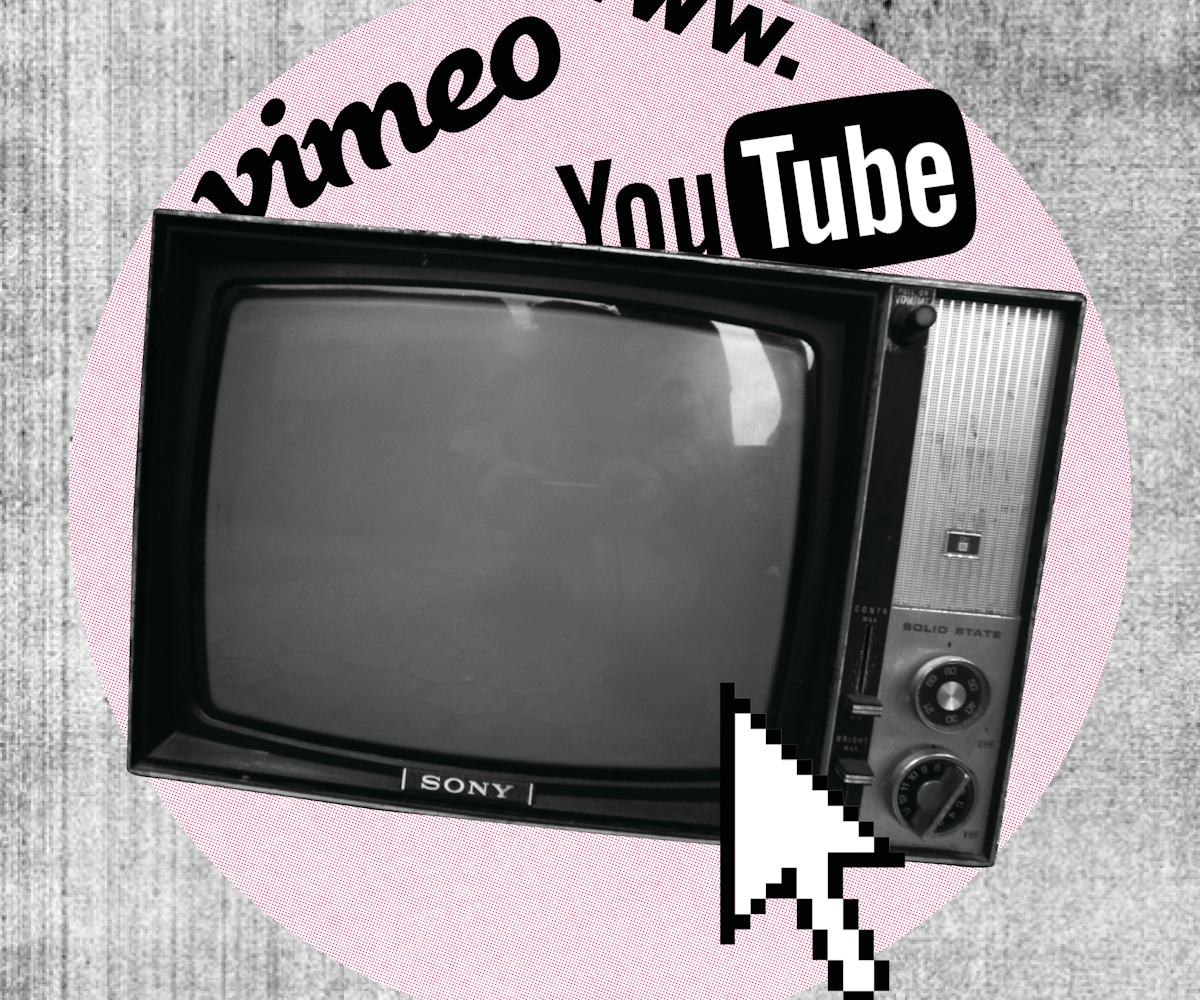 Image via Wikimedia Commons
5 Web Series That Would Make Great TV Shows
This Friday, HBO will premiere the first episode of its new comedy, High Maintenance, about a New York marijuana dealer and the eccentric clientele he encounters on his deliveries. But unlike 99 percent of the other scripted shows on the network, this one had a life before it hit the king of cable. The brainchild of Katja Blichfeld and Ben Sinclair (who plays the nameless dealer), High Maintenance was once a web series that found a huge audience on Vimeo, where it streamed for a small price. The show ran for 19 short episodes over three years, but its six-episode run on HBO will cost more than those entire six seasons combined.
HBO's investment signals a sea change for creators who, thanks to the internet and advances in technology, are producing their own scripted content on the cheap, in the hopes of getting discovered by Hollywood gatekeepers. Studios and networks finding talent online is nothing new (in early October, HBO will debut Insecure from Awkward Black Girl creator Issa Rae), but giving a web series new life on television is a relatively new phenomenon, a sign that content-starved companies are willing to take chances on shows with relatively small audiences. Here then, are five recent web series that would make great TV shows. 
Comedian Charla Lauriston was inspired to create this sharply observant comedy after seeing Rae's Awkward Black Girl, but despite mining similar terrain, she brings a unique voice to the proceedings. The first episode, "The Code," in which Charla gets called out by a black coworker for eating fried chicken at the office ("you can't chicken-shame me in front of white people") is a razor-sharp look at racial identity in just four minutes. Imagine what Lauriston, who parlayed this show into a writing gig on The Unbreakable Kimmy Schmidt, could do with a half-hour.
For over a decade, Alan Tudyk has built a solid career in Hollywood, mainly as a voice actor and a supporting player in comedies. Therefore, many of his talents remain unknown to general audiences. (He's even got a plum role in the upcoming Rogue One: A Star Wars Story, but it's as the droid K-2SO.)
To this day, Tudyk's largest fan base comes from his work in the cult sci-fi series Firefly and its movie offshoot, Serenity. That existence—as an actor who can't escape the shadow (or fanboys) of a genre show on which he once acted—is essentially the premise of his pseudo-biographical web series, Con Man. (The show takes its title from the convention circuits that his character makes a living from.) Tudyk crowdfunded the show through Indiegogo, where it broke records, raising more than $1 million in 24 hours and more than $3.1 million in total. With that kind of demand, a network would be silly not to pick this up.
The premise for this newish web series is a masterstroke. Jules and Sidney are a lesbian couple who have been together for seven years. The series begins in late June of last year, just after the Supreme Court has ruled it legal for same-sex couples to marry. Suddenly, for the first time in their entire relationship, they're confronted with the possibility—and the pressure—of tying the knot, and it throws everything off balance. Starring Jen Tullock and Hannah Pearl Utt, who co-created the show together, Disengaged is part of the Super Deluxe YouTube channel, a "community of creative weirdos making videos." Needless to say, were this show to make it onto actual television, it would help fill a void when it comes to representations of same-sex couples.
Michael Showalter has plenty of experience with television shows. His triumphant Netflix series, Wet Hot American Summer: First Day of Camp, was such a success that the streaming service has already green-lit a sequel, to be set a decade in the future (hence its title, Wet Hot American Summer: Ten Years Later). But in between those projects, Showalter has been busy with American Viral, a brilliantly prescient series about the effects of internet fame on a suburban American family. The first episode introduces us to the Busk family, who are celebrating the three-year anniversary of "My Balls! My Balls!" a pretty self-explanatory video that went viral, making them "the number one YouTube family." The rest of the series is an over-the-top look at fame and delusion in the 21st century, making this a wonderful antidote to the stale family sitcoms that often crash and burn on network TV.
With comedies like Love, Togetherness, and You're the Worst taking over the television landscape, Los Angeles is having a moment. Which is why Namaste, Bitches, a show that revolves around a Southern California yoga studio, feels very right now. Creator and star Summer Chastant is a former yoga teacher herself, and the show is an exaggerated version of her own escapades. Her teacher, Sabine, is an abrasive party monster, a storytelling device meant to highlight the absurdity and hypocrisy of the wellness industry. According to a New York Times profile last year, Chastant has been in talks with networks about a possible development deal. We're waiting.