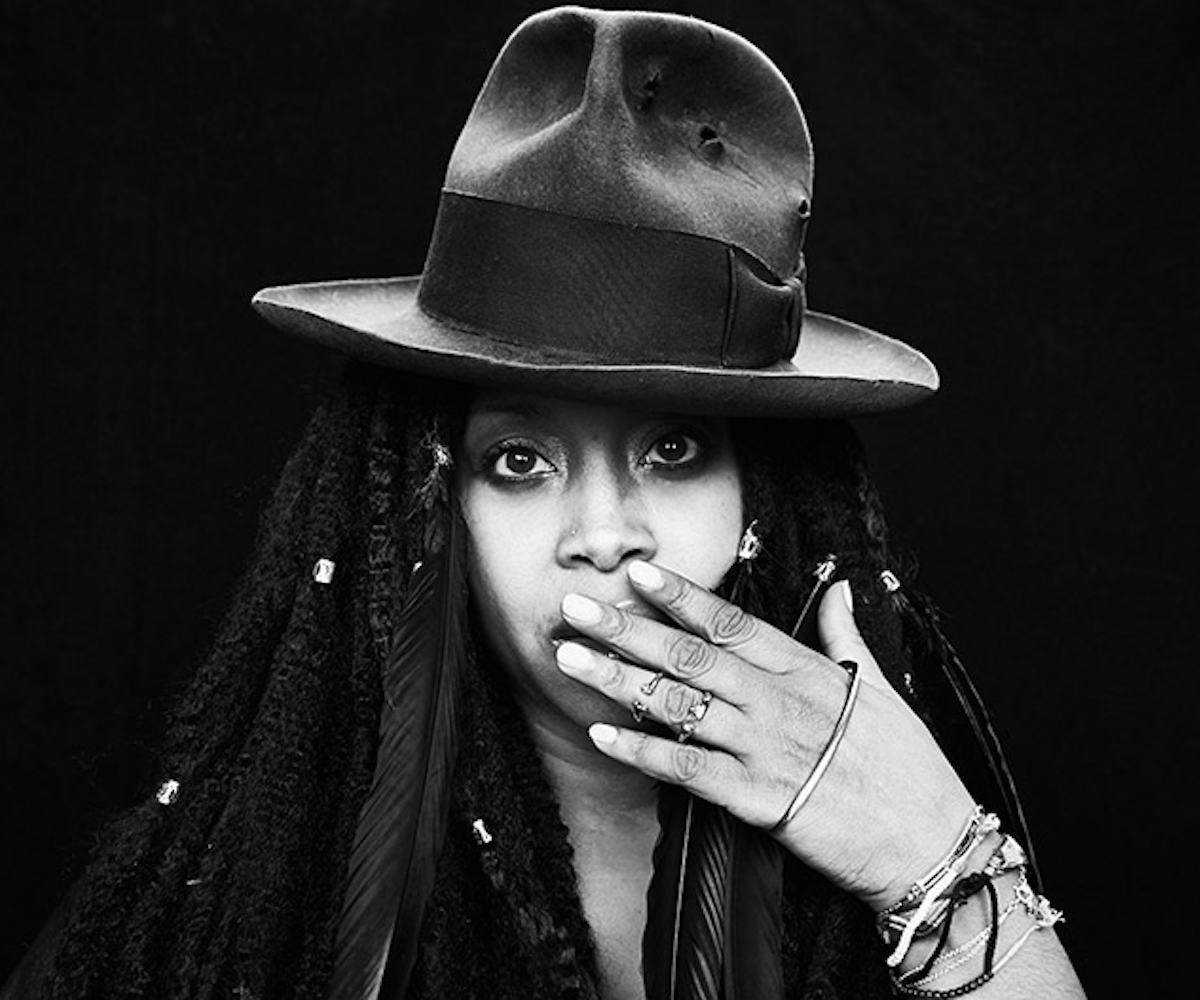 Photo by The Webby Awards/James Hartley
Go Behind The Scenes Of The Webbys With Our Exclusive Gallery
The Webby Awards celebrated its 20th-anniversary last night in New York City. The best of the Internet's best mingled with other entrepreneurs, visionaries, and celebrities. Thanks to Nick Offerman's outstanding comedic and hosting skills, the ceremony went off without a hitch. Plus, with award winners restricted to five-word acceptance speeches, it flew by. Erykah Badu even paid special tribute to Prince. It was Kim Kardashian's short-but-sweet acceptance speech that resonated the most: "Nude selfies 'til I die." Five words that pack a huge, feminist, and self-empowering statement. Talk about solid senior quote material. 
Ahead, go behind the scenes of the ceremony with 25 exclusive images, featuring some of the Internet's (and our) favorites—including famous dogs. Everything is better with famous dogs.
Mochi!
Chloe Kardoggian
Toast! Muppet! Pants!
Ella!
Chloe!
Opal Tometi
Nick Offerman
Making A Murderer producers Moira Demos and Laura Ricciardi
Spike Lee and Opal Tometi
Spike Lee
Action Bronson
Shane Smith and Action Bronson
Shane Smith
Krysten Ritter
Mike Colter and Krysten Ritter
Again!
Mike Colter
Daaaamn Daniel!
Tyler Oakley
Neil Blumenthal and Jessica Alba
Jessica Alba
Chris Milk
Brian Stelter
Jenni Konner and Lena Dunham
Erykah Badu