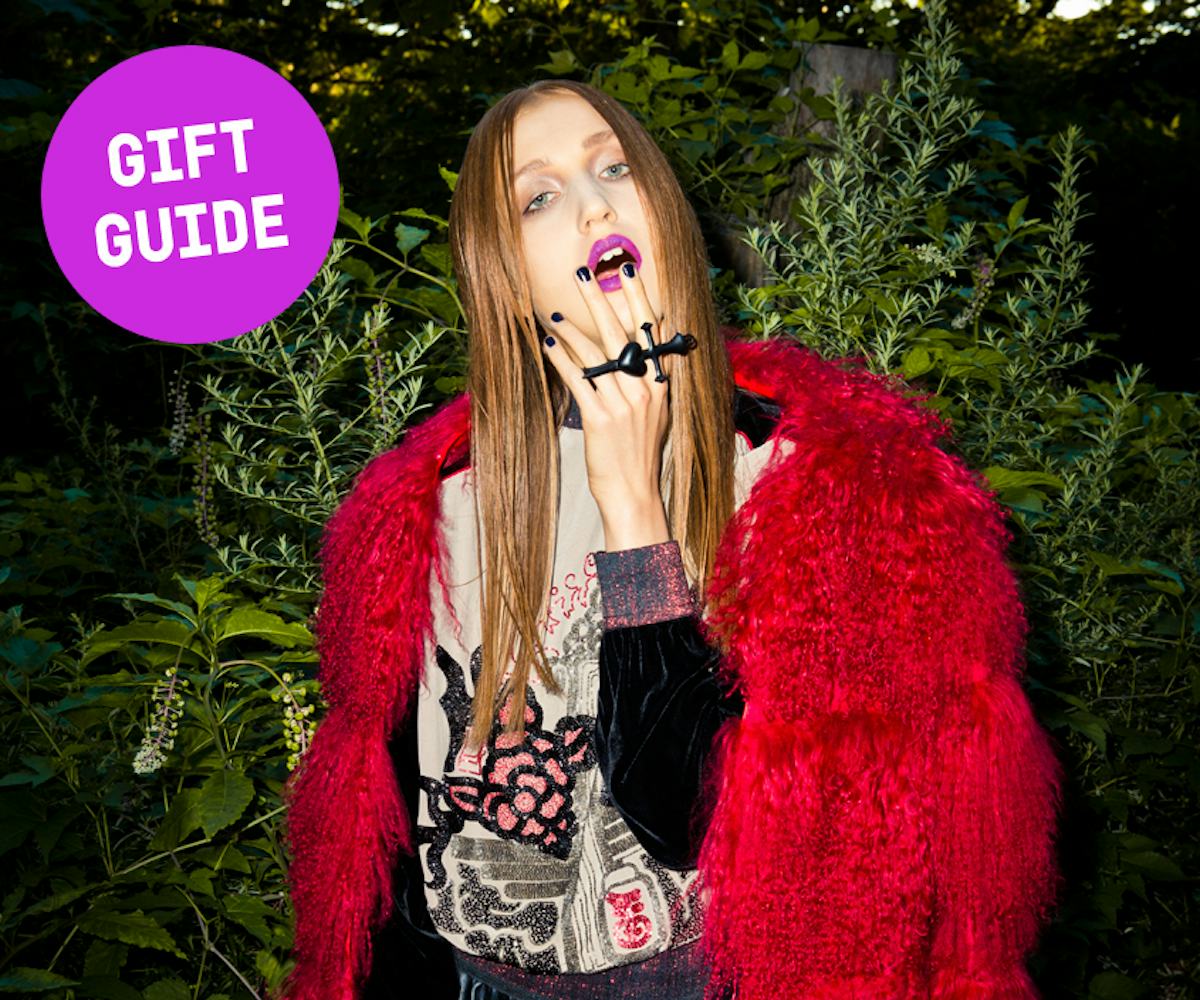 photo by meredith jenks
gift guide: what to get your favorite special weirdo
out-there gifts for out-there babes
Your most unique, spontaneous, special-snowflake friend can often be the hardest to buy presents for. You know the friend we're talking about: She casually knows a lot about witch craft, has deep connections with animals, and wakes up looking like a perfectly beautiful mess every day. When someone exists on such an abstract level of the universe, your go-to gift strategy simply will not do. So, rather than waste your dollars on a sweater she'll never wear, dig a little deeper and get her something as wonderfully weird as she is.
Don't even know where to start looking? We're here to help. Click through for the best, most out-there gifts, and get ready to be her new favorite person. 
Morphologically Palo Santo Purify Aromatic Wood, $20.
Mr. Kate Weird Necklace. Unisex. Various Colors., $58.
Kammok Roo The World's Best Camping Hammock in Gold Coast, $99.
LUSH Spa Gift Card, $120-$230.
FIG+YARROW Tooth Powder in Cornmint Lavender, $16.
DoonyAndMoony Library Book Necklace, $14.50.