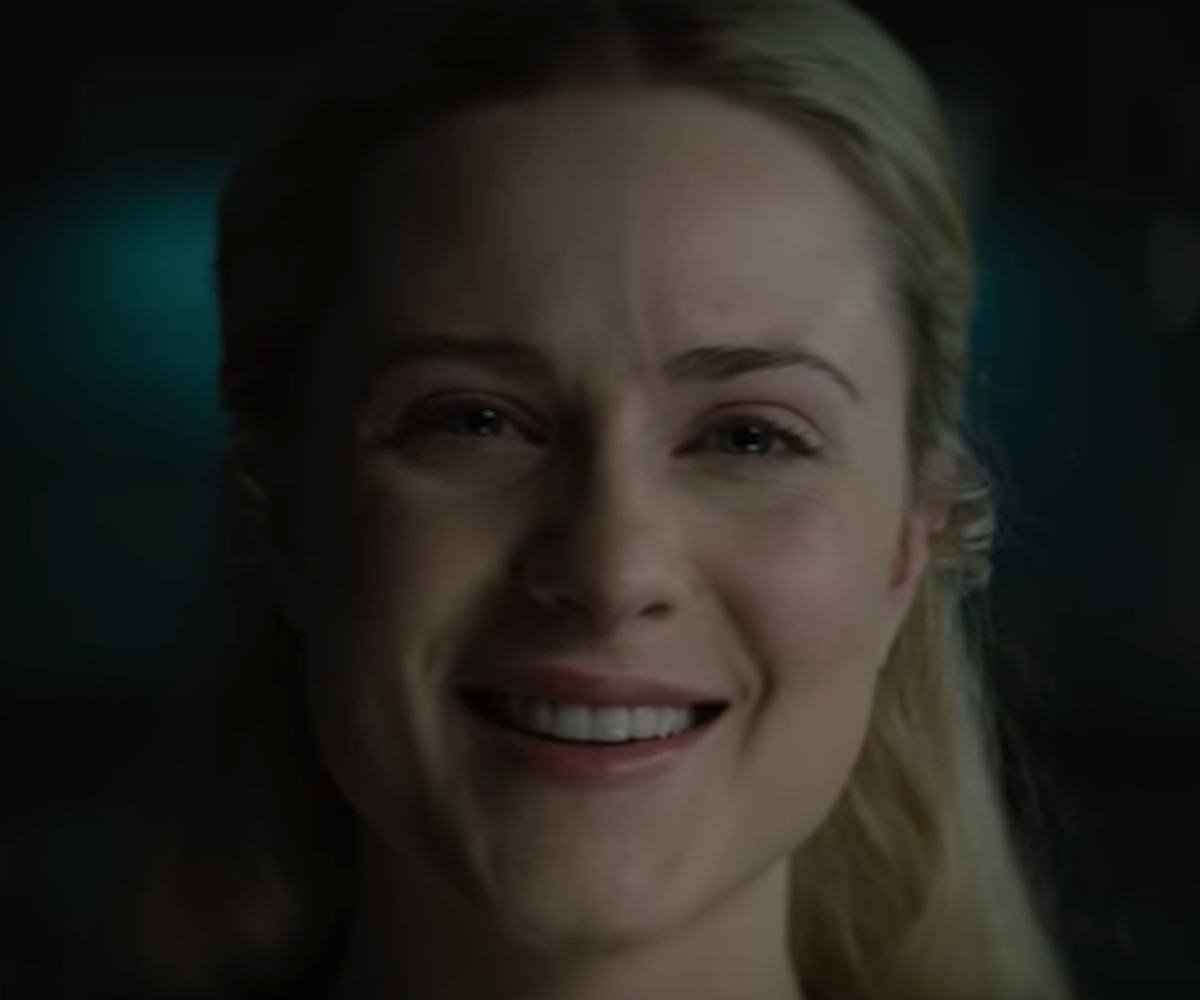 Photo via HBO
Did You Catch The Creepy Hidden Commercial In The 'Westworld' Trailer?
The show returns to HBO on April 22
UPDATE 4/2/18: Thanks to some Reddit super-sleuths, we've figured out that there was a creepy commercial hidden inside HBO's new Westworld trailer. In the trailer's footage, there's some binary code, which some users thought couldn't be an accident (it is Westworld, after all)—and turns out that they were right. When put through a binary calculator, the code translates to a new page on Delos' website, complete with a glitchy new company commercial that is several levels of chillingly creepy. Watch it here.
"The reckoning is here." HBO has just released an official trailer for the new season of Westworld, and it's about as chaotic and anxiety-inducing as you'd expect a robot uprising to be. 
Needless to say, there are a lot of loose ends for showrunners Jonathan Nolan and Lisa Joy to tie up. Picking up right where we left off, Ford is dead, Charlotte's alive, and the Man in Black is threatening to "burn this whole thing to the ground." All the while, Dolores is leading the hosts in a rebellion against the guests. Meanwhile, Bernard is grappling with his new reality, Maeve is trying to find her daughter, and Teddy deals with the realization that Dolores is turning into someone he's programmed to hate. Set to a brooding orchestral rendition of Nirvana's "Heart-Shaped Box," the new season will also officially introduce Westworld's sister park, Shogun World, into the mix. And while not a lot is known about this new park and how exactly it figures into the Delos universe, we do know that we're about to get a lot of new faces, including Vikings' Gustaf Skarsgard and The Leftovers' Katja Herbers, per The Hollywood Reporter.  
Westworld Season 2 premieres April 22 on HBO. Watch the full trailer below.