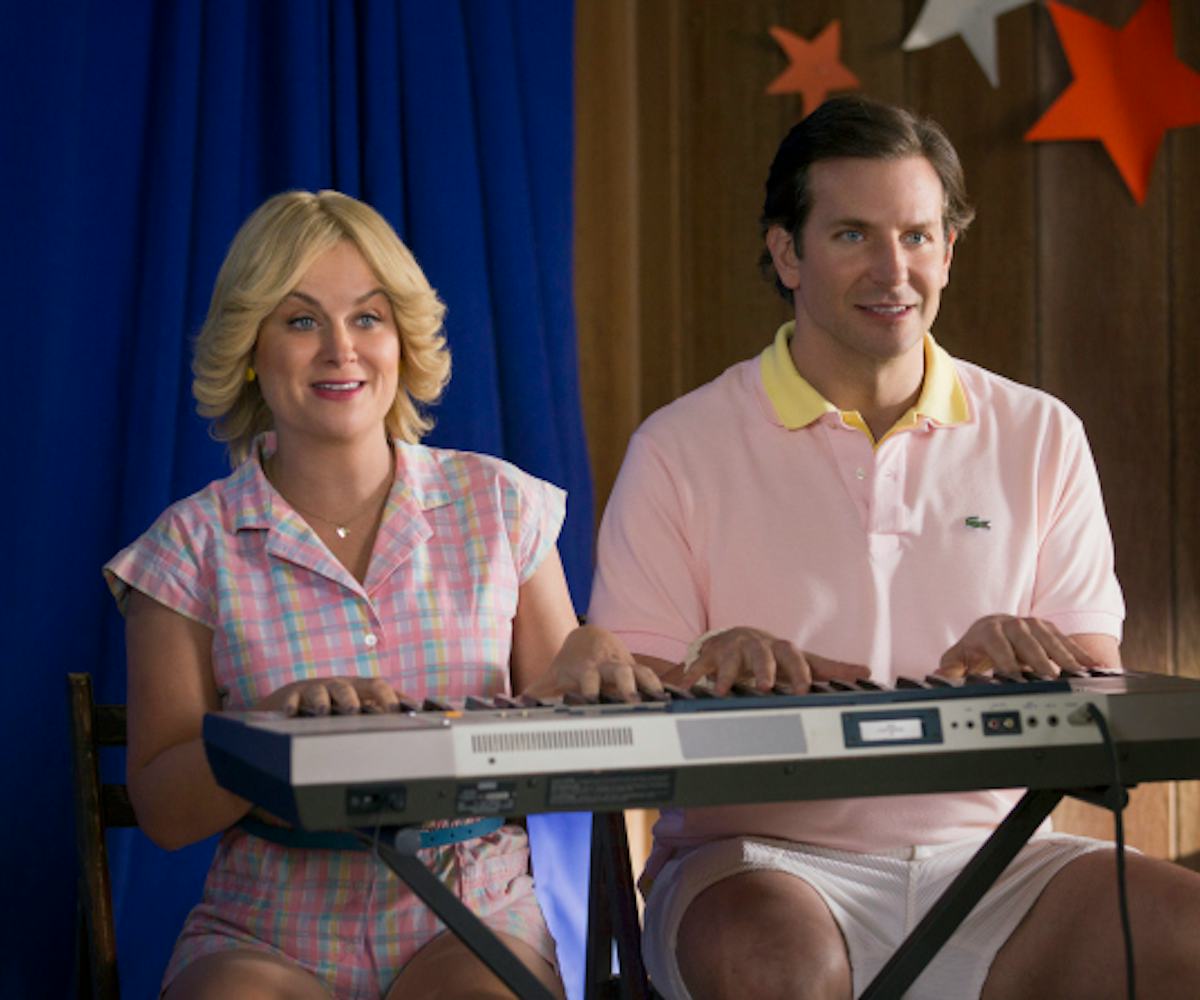 Saeed Adyani/Netflix
see the very great first photos from the new 'wet hot american summer'
this is going to be sweet
Netflix just released the first stills from their prequel series to the 2001 cult-comedy classic Wet Hot American Summer, and they're bringing back all the memories.
It's been 14 years since the original flick—a pitch-perfect nod to corny camp movies, Meatballs, and everything else that was good and ridiculous about the late '70s and early '80s. Back then, the cast of upcoming stars and comics playing the young campers and counselors were already in their mid 20s to late 30s, a solid joke itself. 
Now, as photos reveal, those same actors, some of them advanced to their 50s are still playing Reagan-era kids and young adults with straight faces. Matter of fact, Wet Hot American Summer: The First Day of Camp, is supposed to happen two months before the original movie. It's just brilliant.
Also brilliant is the fact that almost all of the original cast has returned for director David Wain's second go at it, despite the fact that many have evolved into busy, esteemed, highly paid stars in the intervening years. We've got Amy Pohler, Bradley Cooper, Paul Rudd, Chris Meloni, H. Jon Benjamin, and Elizabeth Banks kicking around like it's 2001. Also back for more are Janeane Garofalo, Molly Shannon, Ken Marino, Michael Ian Black, and Michael Showalter, as well as new players Jon Hamm, Chris Pine, John Slattery, Kristen Wiig, Jason Schwartzman, Judah Friedlander, Michaela Watkins, Lake Bell, Josh Charles, 'Weird Al' Yankovic, and others. 
If this were a new summer comedy with that cast, you'd by a hundred tickets. Instead you'll get hours of what we can only hope is solid gold for free—provided you've got a Netflix login—when the whole series drops on July 31st. (Variety)
Saeed Adyani/Netflix
Saeed Adyani/Netflix
\Saeed Adyani/Netflix
\Saeed Adyani/Netflix
\Saeed Adyani/Netflix
Saeed Adyani/Netflix
Saeed Adyani/Netflix