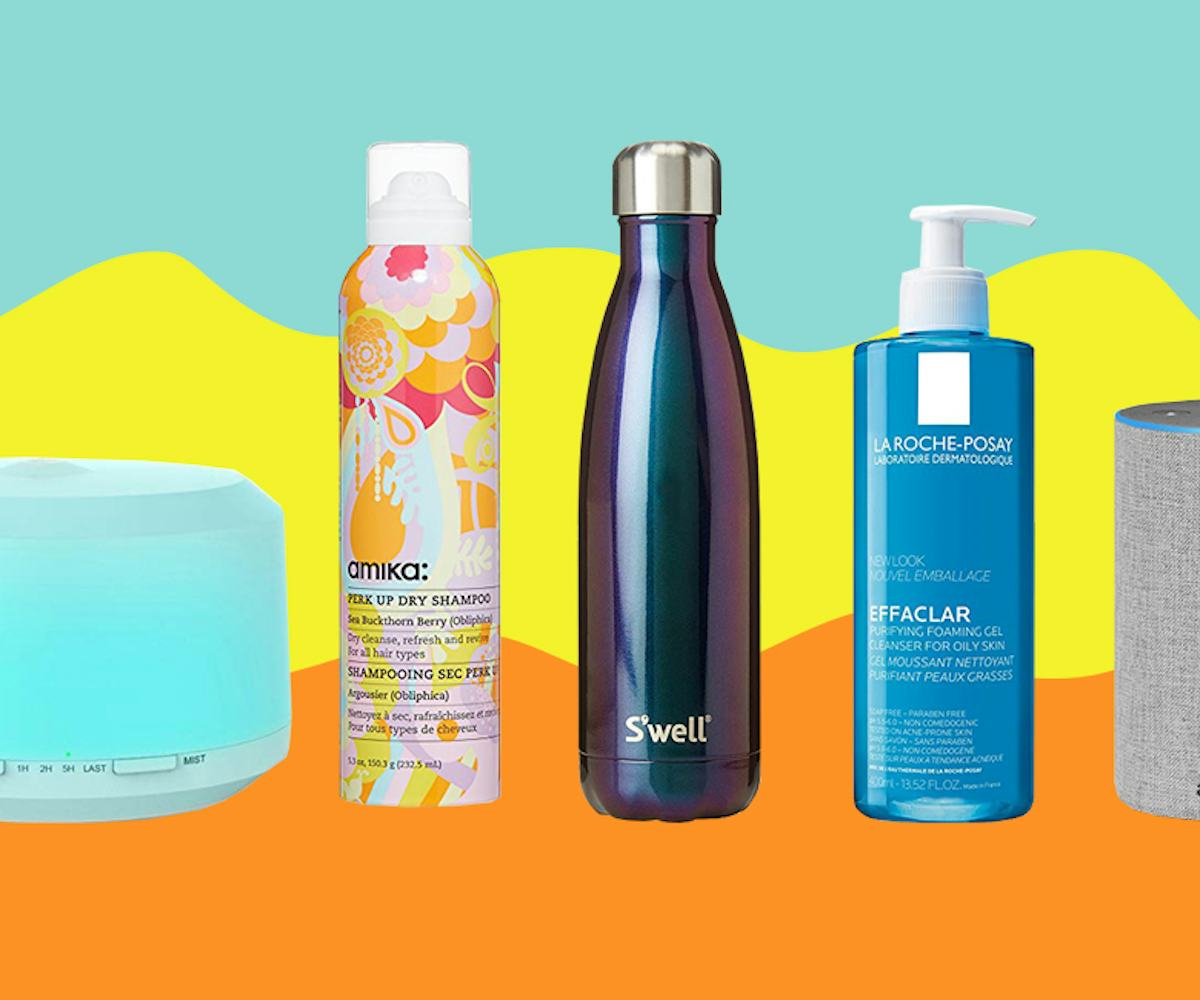 Here Are Our Top Amazon Prime Day Picks
One-click shopping is just too tempting
'Tis the season of summer sales, and Amazon is driving a particularly hefty sleigh with Amazon Prime Day 2018. While the event, exclusive to Prime members, officially kicked off yesterday, July 16, it's still going on for the rest of today and until 3am tomorrow. (Oh, and a vast array of "teaser" products have been available since July 10, with our favorite being Tarte's "prime pretties color collection.")
Needless to say, there are significant discounts on Amazon products, primarily Alexa-enabled technologies: FireTVs and Tablets and Echos. The Fire TV Stick with Alexa Voice Remote, for example, is 50 percent off—once $39.99, today it will go for $19.99. Even though devices are the most noticeable products for sale on Amazon Prime Day, home goods, beauty products, clothes, and more are also available at a fraction of a cost. To help you wade through all the deals, here are the things we're putting in our carts.
Is this tempting to you, too, or are we watching too many @drpimplepopper videos?
ALEKC, Electric Blackhead Removal Device, $22.95, available on Amazon.
Take the smell (minus the sweat) of your yoga studio home with you. Breathe in calming oils and savasana.
BAXIA TECHNOLOGY, Essential Oil Diffuser, $15.67, available on Amazon.
With 20 choices of oils in this set, there are endless relaxing aromatic opportunities. We're already imagining a sweet-scented Bergamot-Chamomile combo.
Lagunamoon, Premium Essential Oils Set, $32.95, available on Amazon. 
It's hard to say "no" to any S'well bottle sale––frankly, these bottles have almost become collectibles to us.
S'well, Vacuum Insulated Stainless Steel Water Bottle, $29.50, available on Amazon.
These masks include the holy trinity of skin care: collagen, vitamin C, and hyaluronic acid. There's no doubt that your skin will thank you for revitalizing it with this product.
Grace & Stella, Anti-Wrinkle + Energizing Gold Collagen Eye Masks, $18.48, available on Amazon.
Sometimes we just don't have it in us to leave our plushy beds and shower. This dry shampoo solves our problem. It lets us be lazy and have socially acceptable hygiene. And with a cute bottle and such an effective product, what more could we want? 
amika, Perk Up Dry Shampoo, $25, available on Amazon.
A quick note to reader: this stuff suds up. Welcome to a facial bubble bath.
La Roche-Posay, Effaclar Purifying Foaming Gel Cleanser for Oily Skin, $18.99, available on Amazon. 
Out with the skinny, in with the wide leg! This style has become increasingly popular on the streets (and in the workplace), and it's no surprise—it flaunts both form and function.
Theory, Women's Cropped Terena Wide Leg Pant, $285, available on Amazon.
We love a good blowup pool float. Last year, was the summer of big, bouncy unicorn floats. Welcome to Summer '18, the age of the blowup flamingo!
GoFloats, Flamingo Pool Float Party Tube, $13.99, available on Amazon.
Nanette Lepore's one-piece is absolutely timeless. Timeless, and eye-catching. Available in various bold patterns, all with vibrant colors to choose from––our favorite is called Woodstock––these swimsuits are winners.
Nanette Lepore, Women's Front Keyhole One Piece Swimsuit, from $48.11, available on Amazon. 
Undoubtedly, streaming has been revolutionized by Amazon, and the Echo only takes it further. This gadget is even able to call an Uber for you!
Echo (2nd Generation), $69.99, available on Amazon.
Killing two birds with one stone with a case and a charger. Mophies have quickly become a staple of a busy modern life, and the 55 percent discount that Amazon is giving today makes it that much more appealing.
Mophie, Juice Pack Air, $18.99, available on Amazon.
It's hard to say "no" to any Frye shoe–especially this mule. Once again, here is a case of "Prime Day made me do it."
Frye, Women's 'Cindy' Mule-Heeled Sandal, from $159.99, available on Amazon.