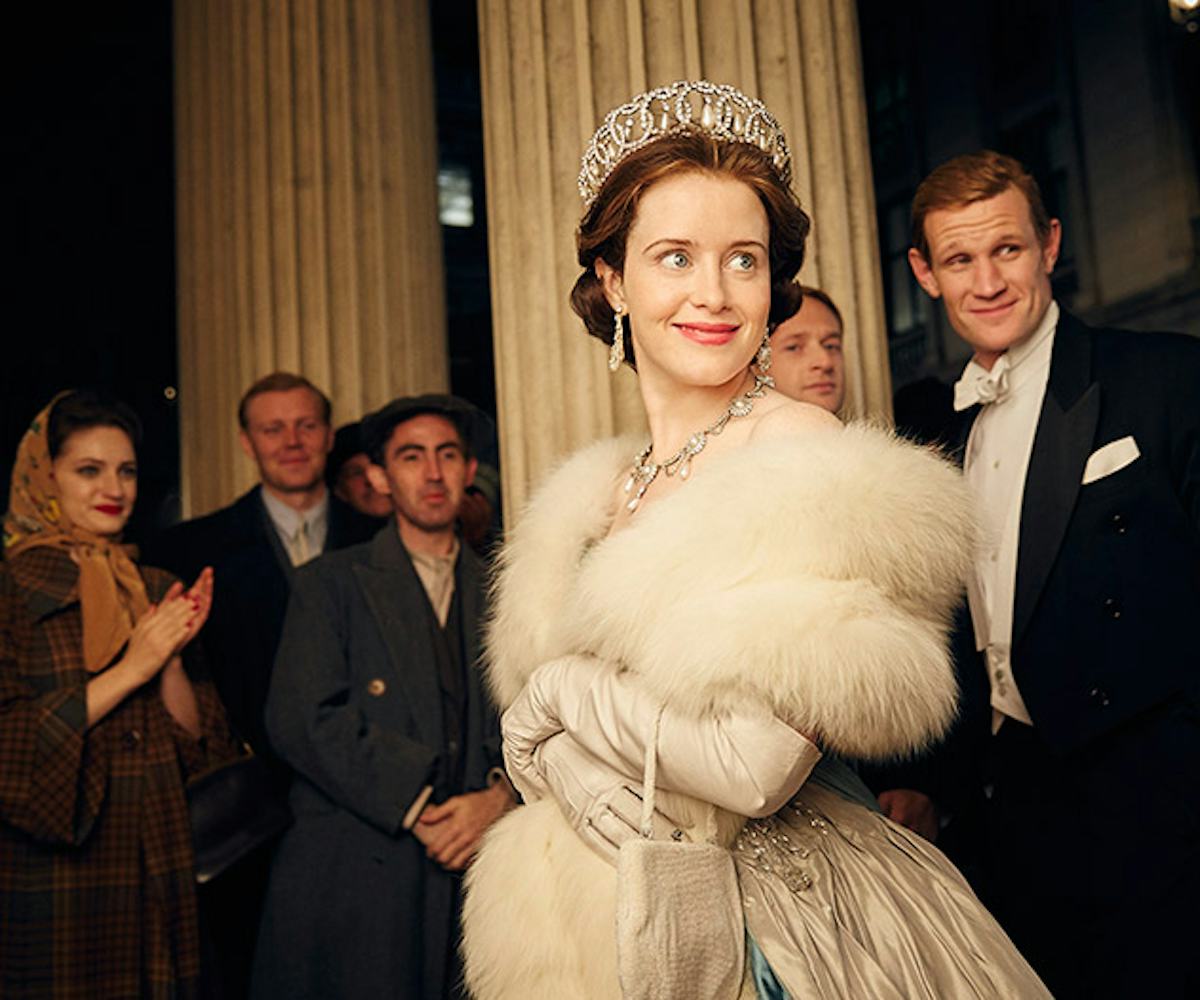 Photo courtesy of Netflix
The 5 Netflix Originals You Should Actually Watch This November
How many hours you log in front of Netflix is a bit of knowledge better left unknown. Just picture it: "You watched The Crown in one day?!" your friend may say after this weekend. "That's 10 hours!" "Yes," you'll reply. "I'm aware." Ain't nobody got time to be binge-watch shamed.
To help avoid that, here are the five Netflix originals we highly recommend you devote your precious time to watching. There are, after all, a lot on the way and navigating through them will eat up enough time as it is. Luckily, the Thanksgiving weekend will (hopefully) provide you with a healthy amount of time to sit back, relax, and marvel at the power of streaming television and shows released all at once. There is truly much to be thankful for. Happy Netflix and actually chilling.
The Crown
Aside from the grandiose nature of The Crown's production, the brilliance of Netflix's most expensive show to date is that it studies the celebrity around Queen Elizabeth II, a pop culture figurehead who we know, but don't know much about. We are aware of the many dramas around her (Princess Diana, her sister marrying a divorcee), but we don't know the inner-workings of her. The Crown aims to deliver what we seek in all celebrities: a glimmer of authenticity and humanity. If successful, The Crown could end up becoming a six-season extravaganza.
Available to stream on November 4.
The Ivory Game
Academy Award winner Leonardo DiCaprio's recent career is riddled with hits with little-to-no misses. We've known about his environmentalism for some time, but now we get a chance to see it in action, as his documentary exposes the elephant poaching industry and ivory trade. It's urgent and it is timely. Comparisons to Blackfish aren't unwarranted, as this will surely spark a global discussion about how we can work toward preventing elephant extinction from becoming a reality. 
Available to stream November 4.
Paranoid
You already know Netflix is king when it comes to true crime dramas. Now, it's dabbling in fictionalized versions of that genre. Paranoid centers around the murder of a female doctor on a children's playground and the aftermath. Fans of The Night Of will find themselves hooked.
Available to stream on November 17.
Divines
This coming-of-age French film was a favorite at last year's Cannes Film Festival. (It earned the Caméra d'Or award.) It follows two best friends hell-bent on getting rich or dying while trying. They shadow a drug dealer, and things unfold from there. Netflix's chief content officer, Ted Sarandos, said in a statement, "We saw Divines before it was award winning, praised by critics and received a standing ovation at Cannes, we immediately recognized it as an extraordinary film and acquired it early on."
Available to stream on November 18.
Gilmore Girls: A Year In The Life
This is, perhaps, the most hyped television event of the year. It's like the second coming of Friends, only with more witty banter and humble narratives. It's everywhere. It's going to be everywhere. You might as well bite the bullet and spend the 360 minutes watching it while your Thanksgiving hangover dissipates. (Hey, it's only four episodes.)
Available to stream on November 25.