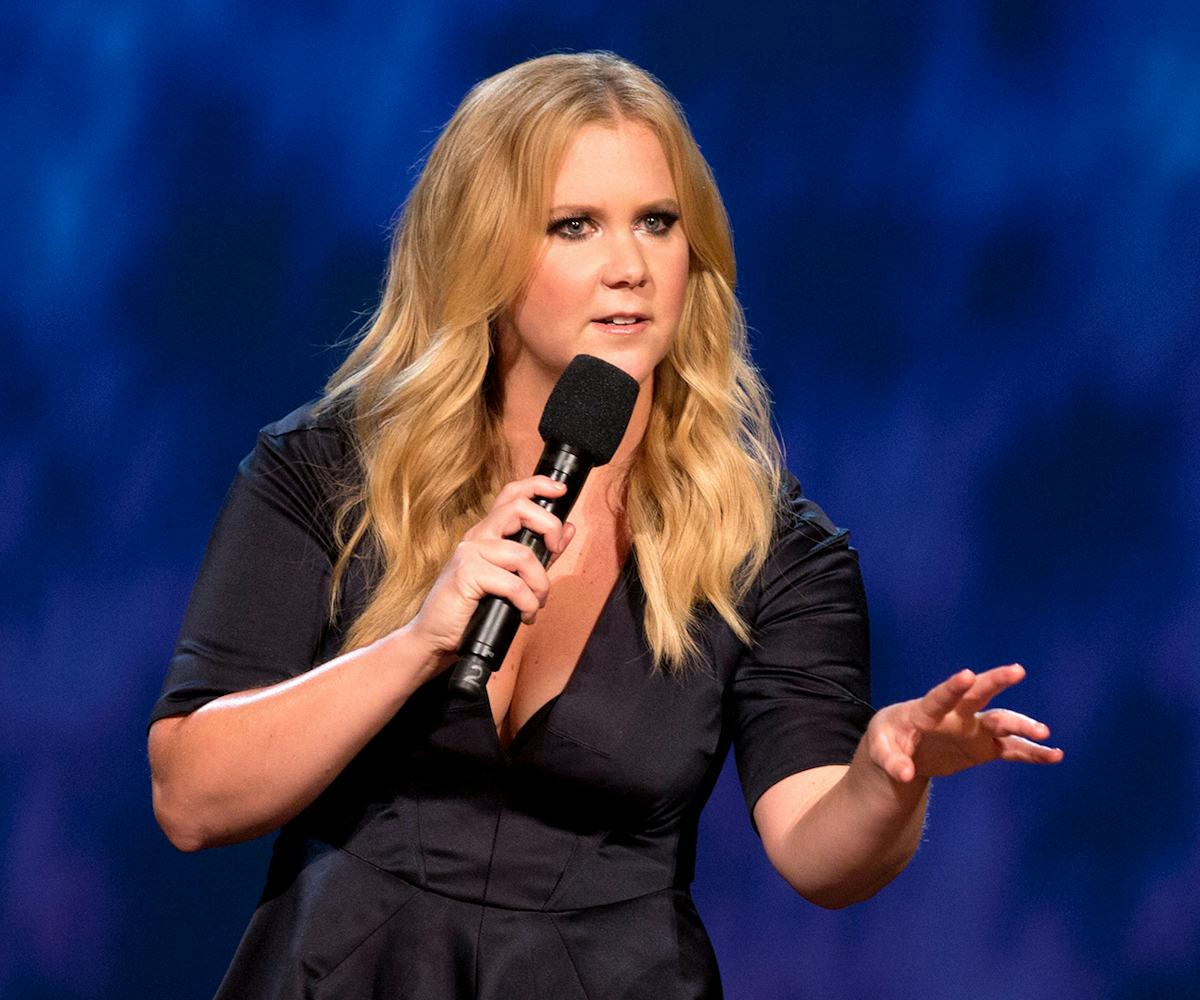 Photo courtesy of HBO
Here's What's Coming And Going On HBO Now In October
Yesterday we highlighted Netflix's upcoming October roster, and as we suspected, it have a slew of bone-chillers ready to stream—just in time for Halloween. Not to be outdone, HBO Now is also taking advantage of the lead-up to All Hallow's Eve with its own crop of scary movies debuting in October.
Beginning on October 1, the zombie thriller 28 Days, the wildly underrated creep show The House on Haunted Hill, and the campy slasher flick Trick R Treat will hit the streaming service. You should have nerves of steel by the time October 31 rolls around, which will make the double feature The Purge: Anarchy and The Pyramid seem child's play for a seasoned horror vet like you.
If ghosts and ghouls aren't your thing, there's some lighter fare on the way, too. Chief among them being Amy Schumer: Live at the Apollo, Schumer's long-awaited stand-up special that's set to premiere October 17. So if this month isn't shaping up to be the scariest one of the year, it just well might be the funniest. Check out HBO Now's full October lineup below!  
Saturday Night Movies
October 3: American Sniper
October 10: Focus
October 17: Taken 3
October 24: Bad Words
October 31: The Purge: Anarchy and The Pyramid
Films Debuting October 1
28 Days
Agent Cody Banks 2: Destination London
Alvin and the Chipmunks
Bee Movie
Blazing Saddles
Blood Diamond
Brick
Burn After Reading
Ella Enchanted
Happy Feet
House on Haunted Hill
The Kid
License to Drive
Like Mike
Like Mike 2: Streetball
Little Miss Sunshine
Lost in Translation
Magnolia
Mrs. Doubtfire
Return to House on Haunted Hill
Revenge of the Nerds
Rugrats in Paris: The Movie
Rumor Has It
Shrek
The Rock
Trick 'R Treat
New Original Programming
October 2: El negocio Season 2 Finale 
October 4: The Leftovers Season 2 Premiere
October 9: Magnífica 70 Season 1 Premiere 
October 17: Amy Schumer: Live at the Apollo
October 18: Doll & Em Season 2 Finale
October 26: How to Dance in Ohio
Annnd here's what's leaving:
Ends October 10
Gravity
Ends October 24
Harry Potter and the Goblet of Fire
Ends October 31
A History of Violence
A Million Ways to Die in the West
Agent Cody Banks
Dawn of the Dead
Good Night, and Good Luck
Gothika
Escape from L.A.
Jarhead
Just Friends
Meet the Parents
Monty Python's The Meaning of Life
Queen of the Damned
The Lake House
The Skeleton Key
The Truman Show
Uptown Girls
X-Men: The Last Stand