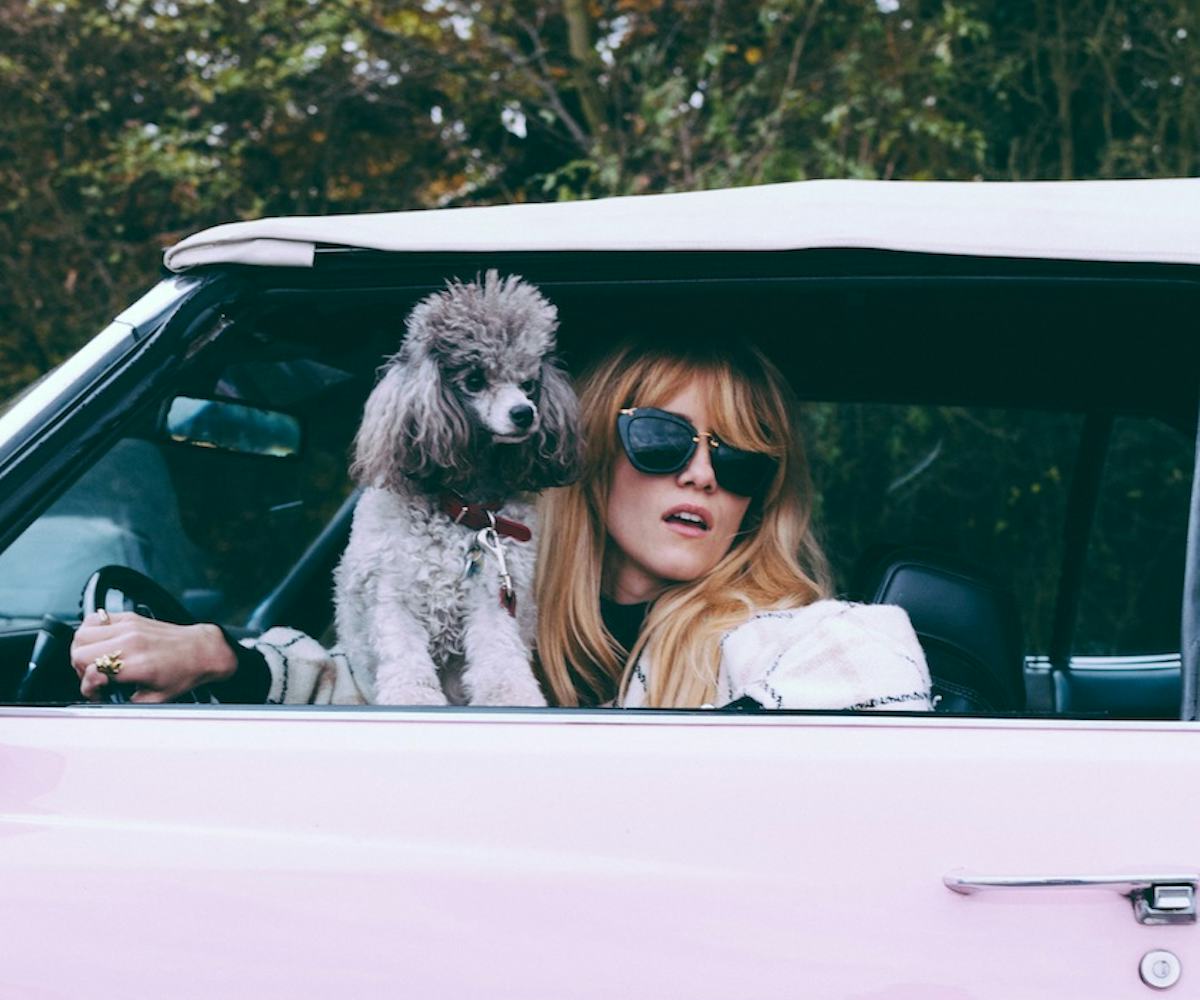 video premiere: whinnie williams
jump into her '60s-inspired dream world.
We first crushed on London singer and songwriter Jade Williams back when she performed under the moniker of Sunday Girl—and now she's back! And this time, operating as Whinnie Williams, she's returning to her roots in more ways than one. After writing killer tracks for artists like Madonna and sharing the stage with everyone from Ellie Goulding to La Roux, Williams is stepping back into the spotlight with a new EP stocked with glistening pop gems. 
Taking cues from the '60s in both form (think happy-go-lucky melodies) and fashion (candy-colored videos, awesome hair, and tons of style inspo), Williams' Bad Girl EP is a dreamy mashup of old and new. Her sound might come with a carefree vibe, but there's definite sentiment behind the soaring melodies and sing-along choruses…and each song's visual accompaniment is proof of this. She's already released videos for her first pair of singles "You Don't Love Me" and "Break Hearts In Your Sleep," which recount the personal saga of searching for love, and now Willaims is ready to drop the third upon the world.
The clip for "Oopsie Daisy" has a serious Wes Anderson-goes-mod type of vibe, complete with art house touches and a majorly covetable wardrobe (oh, and a puppy thrown in for good measure). So will she find love? You'll have to see for yourself. Watch the video below, and then pre-order Williams' Bad Girl EP from Night Beach Records here!