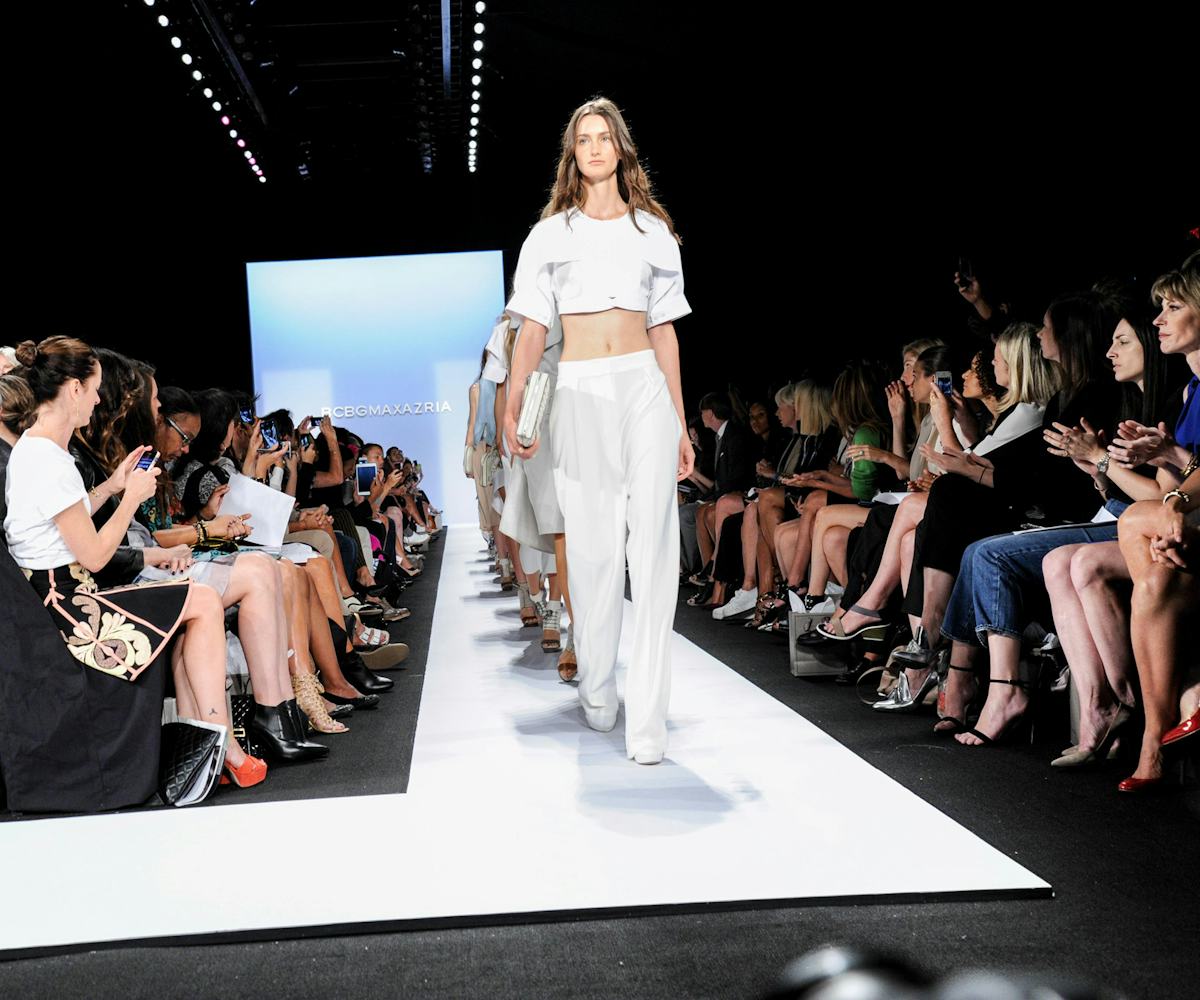 BCBG Max Azria spring '14
#trend: white out
designers are breaking all the fashion rules on the runways.
You know the rule: No white after Labor Day.
But you also know that rules are meant to broken--especially come next spring, when new collections start hitting stores in late February.
Because in the first days of New York Fashion Week we've been seeing complete white-outs on the runway. Richard Chai? White leather moto jackets, white midi skirts, and white mesh tops all worn at once. BCBG Max Azria? White crop tops and white loose-fitting pants paired together. Titiana Inglis? White angular blazer worn over a long white maxi dress.
Even when a little color is thrown in--say, at Costello Tagliapietra--it's still pretty basic. (There, it was a simple black leather jacket over color-less leg-hugging pants and a peplum top.)
Best of all, if you'd rather not wait you can start breaking the rules now. We know you've got a few white pieces in your wardrobe already….
BCBG Max Azria spring '14
BCBG Max Azria spring '14
Costello Tagliapietra spring '14
Honor spring '14
Richard Chai spring '14
Richard Chai spring '14
Tanya Taylor spring '14
Titania Inglis spring '14