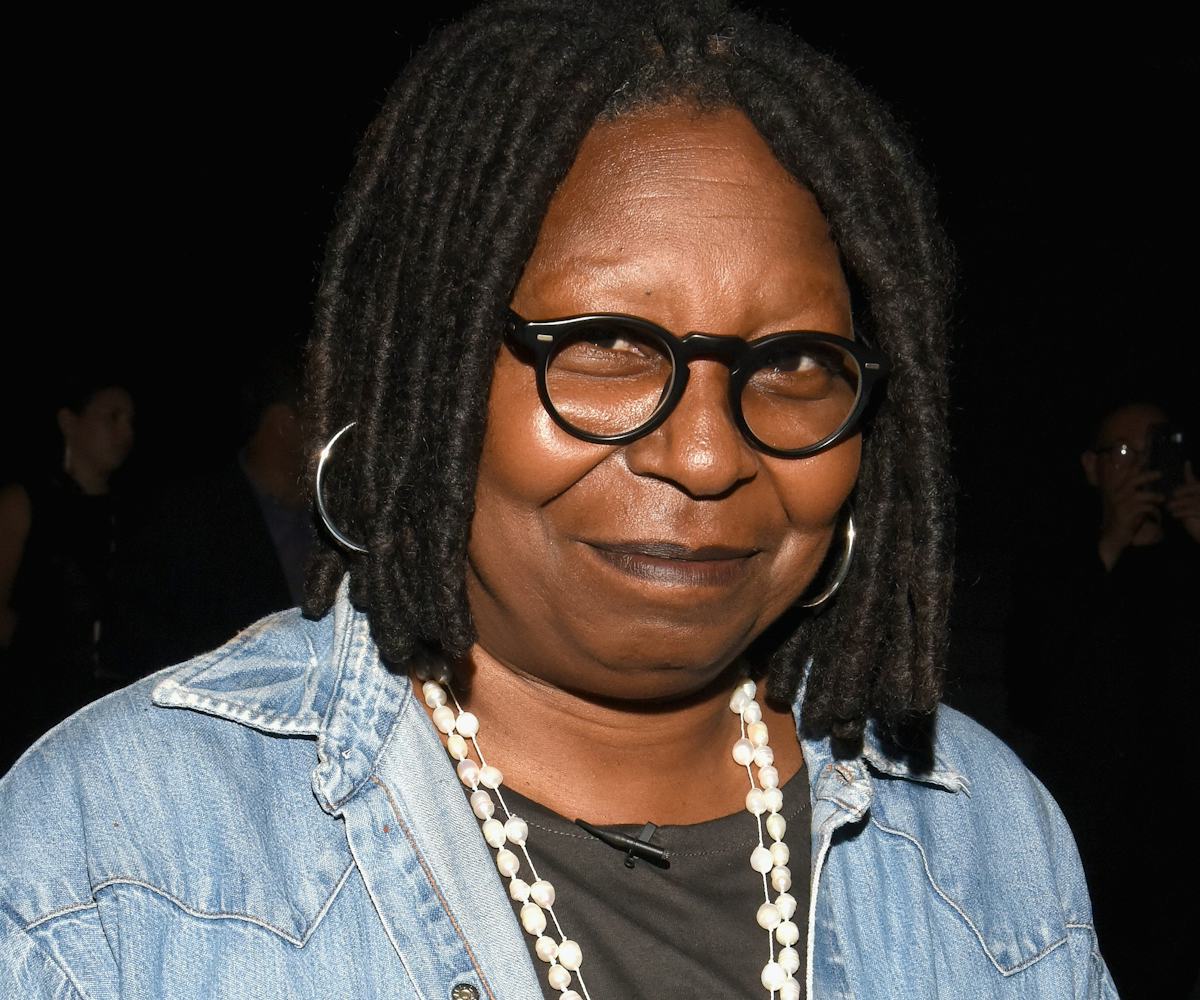 Photo by Vivien Killilea/Getty images
Whoopi Goldberg Is Not Having Viola Davis' Emmy Speech
"There's Been Plenty Of Opportunity."
Last month Viola Davis became the first African-American woman to win the Emmy for Outstanding Lead Actress in a Drama for How To Get Away WIth Murder, and delivered what will go down as one of the most moving acceptance speeches in the award show's history. 
"The only thing that separates women of color from anyone else is opportunity," Davis said as she fought back tears. But in a recent interview with BET.com, Whoopi Goldberg was asked what she thought of Davis' speech, and in typical Whoopi fashion, The View co-host held nothing back. "Well, I'm not sure what it means. Opportunity to do what? There's been plenty of opportunity," Goldberg said, pointing to Kerry Washington's role in Scandal as one example of top-tier television roles for women of color. 
"So maybe the question is, What do you have to do to get voted on?" Goldberg added, suggesting that she may have misread Davis' statement as a criticism of the Emmy Awards rather than the built-in bias against women of color in Hollywood, as was intended. 
Watch Goldberg put her foot in her mouth, below.