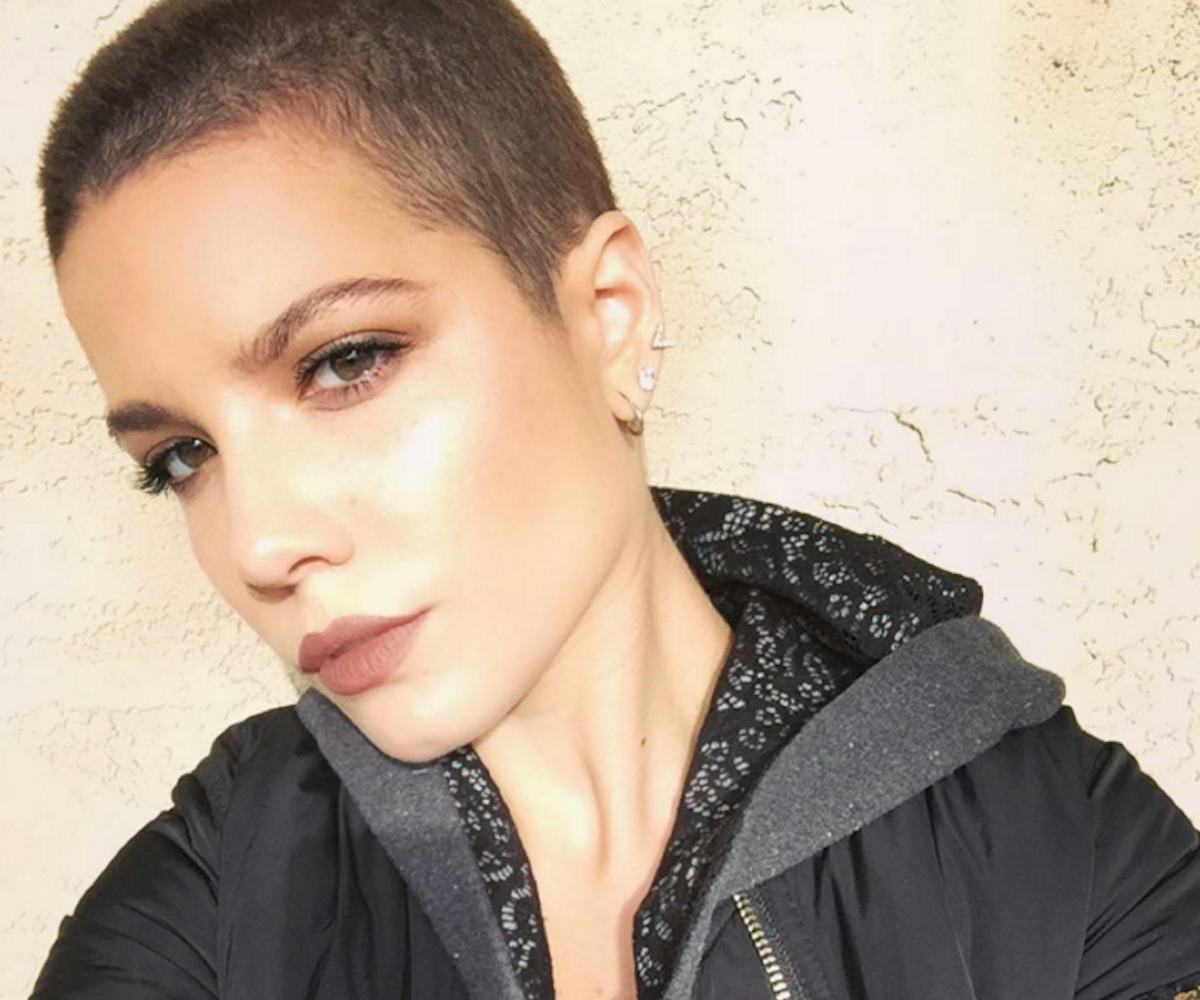 photo via @iamhalsey instagram
Halsey Talks About Why She Deactivated Her Twitter
"It was actually a really calm decision"
Earlier this week, Halsey made the choice to deactivate her Twitter. Now, days ahead of her MTV Movie Awards performance, the singer is talking about why. In an interview with MTV News, Halsey began to unpack the reason behind the "calm decision" to leave the platform, and delved into the nature of being a celebrity online, and, as such, a target of frequent criticism and bullying.
"There's a culture that's kind of been created within the music industry that is just incredibly toxic," she says. "It's unfortunate to feel discouraged, to feel like there's nothing I can do to change it. One of my goals as an artist with a platform is to speak on the things that I think I have the power to change and it's so discouraging to feel like I can't do anything to fix this."
Speaking about how cyberbullying has become such a "part of culture," the singer then segued into how she has founded her career on saying "no" to industry norms. "I've been just fine, and if this is another one of those things, I'm just going to figure it out," she says.
And if you've been feeling some sort of void since she left Twitter, don't fret: Halsey says she'll probably rejoin soon to help support her friends' projects, as well as her own. "I've had my Twitter account since 2009, and it's been an incredibly instrumental part in cementing a very intimate relationship with my fan base," she says. "So for this to have been the first time that I have ever stepped away from it, I think I got pretty far."