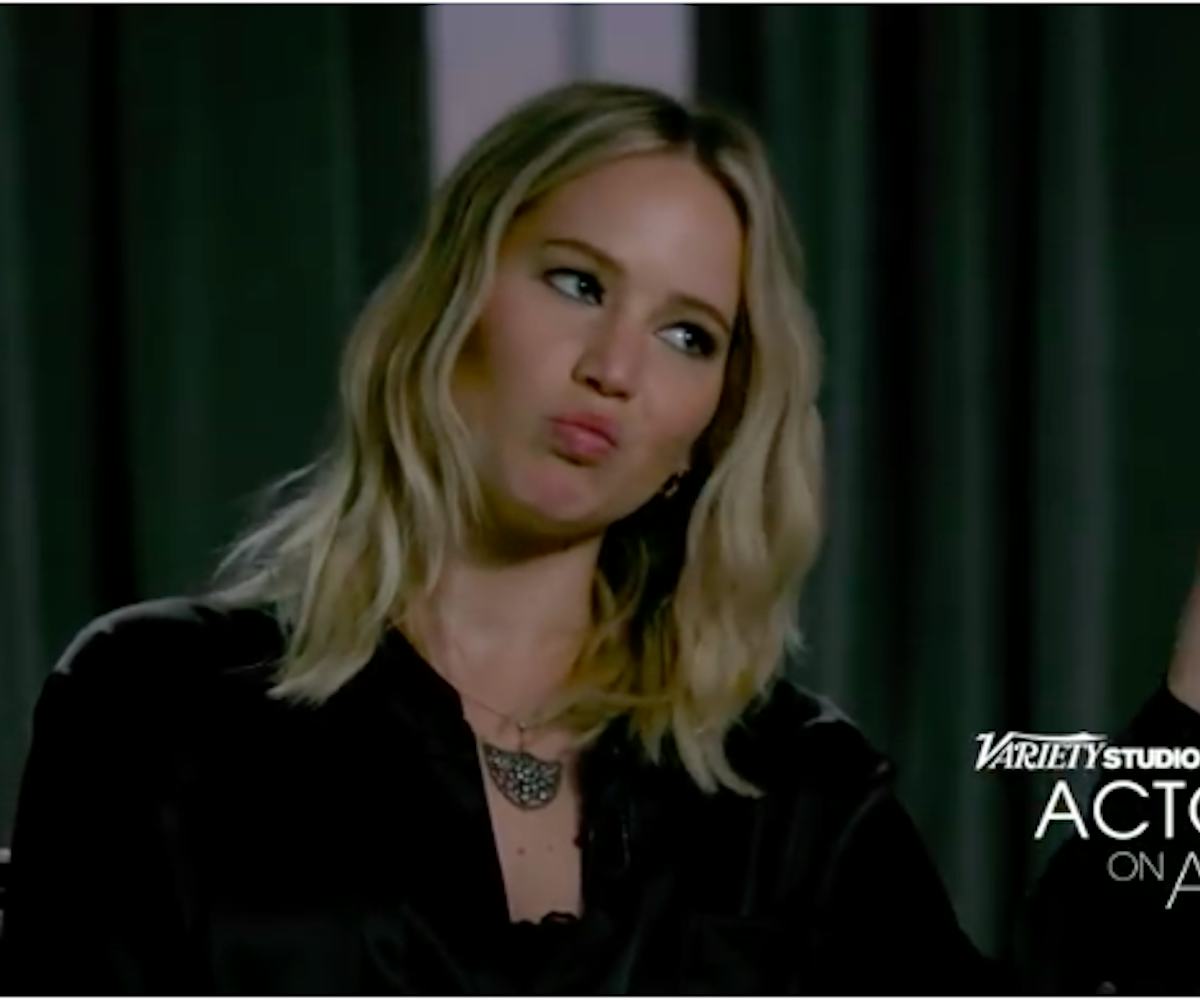 Photo via YouTube
Jennifer Lawrence Reveals Why She's Rude To Her Fans
She and Adam Sandler opened up to 'Variety' about the highs and lows of fame
Actors Jennifer Lawrence and Adam Sandler recently sat down for Variety's "Actors on Actors" series to discuss being a celebrity—in all its glory and its burdens. One theme from the sit-down revolved around life in the public eye, and how the duo copes with it while trying to do daily tasks. Though both actors have been in the spotlight for quite some time, they deal with fans differently.
In Lawrence's case, according to her, she becomes significantly more abrasive when she is approached by fans in a public setting. "Once I enter a public place, I become incredibly rude," she admits. She even goes on to say she becomes "a huge asshole," telling those seeking photo ops and conversation with the actress that it's her "day off." She adds, "That's my only way of defending myself." (Though even J-Law herself has been known to indulge in a little fangirling!)
Sandler shares his own tactics, but it's all (mostly) in good fun. "My life's near the end," he says. "I want to meet as many people as I can." But when he does want to get out of an encounter, he opts for more of a reverse psychology route, dodging selfie requests with a simple, "You don't want that, man. What are you going to do with that?"
Check out their full chat, below.