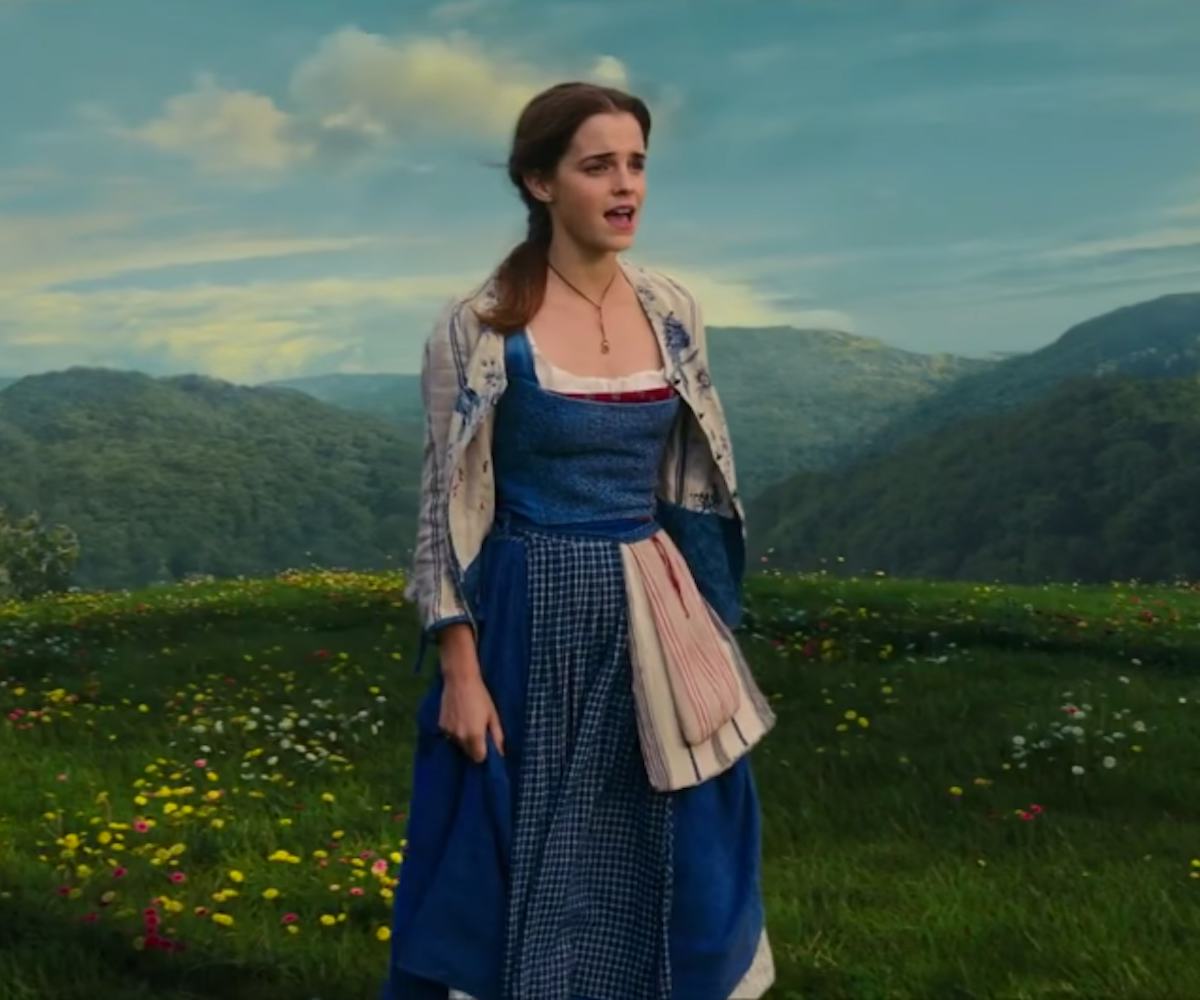 Why We're Fascinated When Actresses Sing
In the last few months, the voices of Emma Stone and Emma Watson have been a subject of scrutiny and fascination
Earlier this week, Vulture's Jackson McHenry published a piece that made the case for some of Hollywood's leading ladies to not sing on camera if they can help it. Instead, he suggested that when it came time for them to break into song, they be dubbed by professional singers, the kind you might find bringing down the house on Broadway eight times a week. "Let's bring back vocal dubbing," he wrote. "If you're going to hire famous actors to bring some star power to your movies, help them out by letting someone else do the hard part."
McHenry made his argument in the wake of Emma Watson's vocal performance—which he and others have criticized—in Disney's Beauty and the Beast live-action remake. As Belle, Watson had to sing classic numbers that were immortalized in 1991 by Paige O'Hara, a professional singer who, by the time she gave voice to the animated version of Belle, had been singing on Broadway for over a decade. To McHenry's ears, Watson didn't pull it off. During her showstopper, "Belle (Reprise)," Watson sounded "pitchy and rushed." When she runs up a hill, her "voice wavers," as if she was trying to run up a hill and sing at the same time. 
But Watson singing is very much the point. Besides the nostalgia factor and the CGI spectacle of talking housewares, watching one of our most beloved young actresses take a crack at these legendary songs is one of the movie's major selling points. It's exactly why you cast Watson in this role instead of Anna Kendrick, who sings almost as much as she acts. A few weeks ago, when Disney released a short clip of Watson singing "Belle (Reprise)," hundreds of websites (including this one) published posts with a variation of the same headline: "Watch Emma Watson Sing." Readers loved it. 
Even in December of last year, before any official clips of Watson singing had hit the web, footage surfaced online of a Belle doll that apparently played a recording of the actress singing "Somewhere There," another song from the film. We, of course, covered it immediately with a post titled  "Hear Emma Watson Sing For the First Time in Beauty and the Beast." Had the filmmakers decided to dub Watson's voice for someone more anonymous, that post would have read, "Hear Some Person You've Never Heard Of Sing For the First Time in Beauty and the Beast," and not a single reader would have cared. Basically, Watson singing is one of the main reasons Beauty and the Beast is on track for a record opening weekend.
Beauty and the Beast wasn't supposed to be the first time Watson showed off her pipes to the world. If Damien Chazelle's original plan for La La Land had stuck, then it would have been Watson serenading us with "Audition (The Fools Who Dream)," instead of Emma Stone. McHenry, for the record, thought Stone won her Oscar in spite of her singing, writing that the only reason she made it through the number was "thanks to the world's most accommodating key change, the equivalent of going half a speed faster on a treadmill." But if you listen to the song, it's those imperfections that make for such an appealing performance. Like Stone herself, the character she plays, Mia, is an actress, not a singer. The performance is meant to be flawed. And according to Stone, that realism is what Chazelle was after. "He really wanted it to be you know very realistic and natural and not technically perfect," she told W Magazine last January. "So from the beginning he made it a less scary prospect if I need to go on screen and sound like Bette Midler, or something." 
What makes Stone's performance even more fascinating is that, in leaving her comfort zone by singing, she's overcoming her own insecurities. Stone spent the entire La La Land press tour and subsequent award campaign emphasizing her own shortcomings as a singer and admitting that she was nervous to sing. Those nerves add yet another parallel between Stone and her character, who sings "Audition" in a room full of casting agents that hold her fate in their hands. For her part, Watson wasn't nervous—she was terrified. "I've never had to do that for a film role before, and I think people will be interested to see me do something very different like that," she told Vanity Fair back in 2015. "It gives me a different challenge, really. That's terrifying in and of itself!" That any role could faze Watson, who's been acting in major blockbusters before most people learn how to ride a two-wheeler, is a thrilling thought—for her, and for us, too.