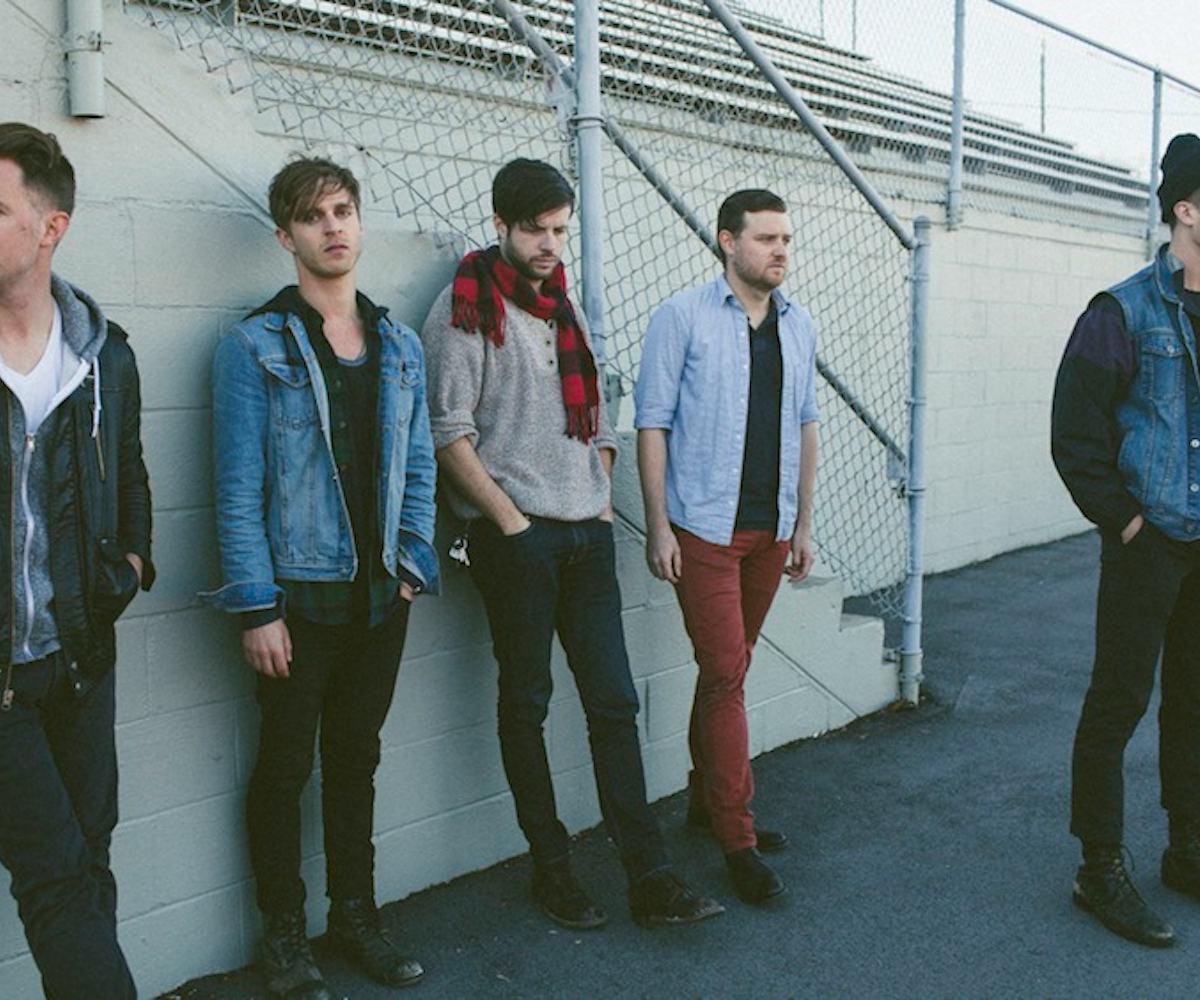 photo by allister ann
song premiere: wild cub x small black
"thunder clatter" gets an earth-shattering remix.
It's crazy to think that it's been almost a full year since Wild Cub's "Thunder Clatter" first hit our eardrums (thanks in part to Rebecca Minkoff, who enlisted the guys to perform at her fall runway show). Now the Nashville quintet are doing a little recruiting of their own--namely, Small Black, who rock the song's new remix.
The Brooklyn indie outfit has injected the original with an echoing intro and ultra-pronounced percussion for a seriously multi-dimensional listening experience. It's one that gives the happy-go-lucky track a wholly more haunting vibe. According to singer Keegan DeWitt, "Their take on "Thunder Clatter" brings a darkness to the track that is really compelling. Just taking the same lyrics and vocal and adding the urgency of their tracks beneath it totally transformed the song for us. A song that is about the sparking early moments of promise now feels like a cautionary tale, a worry, a need."
The sentiment might be slightly different, but don't worry--this jam still has the same get-up-and-dance catchiness that we already know and love. The revamp is part of the deluxe single package, out now. But first, get your Tuesday listening started with our exclusive premiere below. 
Buy Wild Cub's album Youth, out in January.