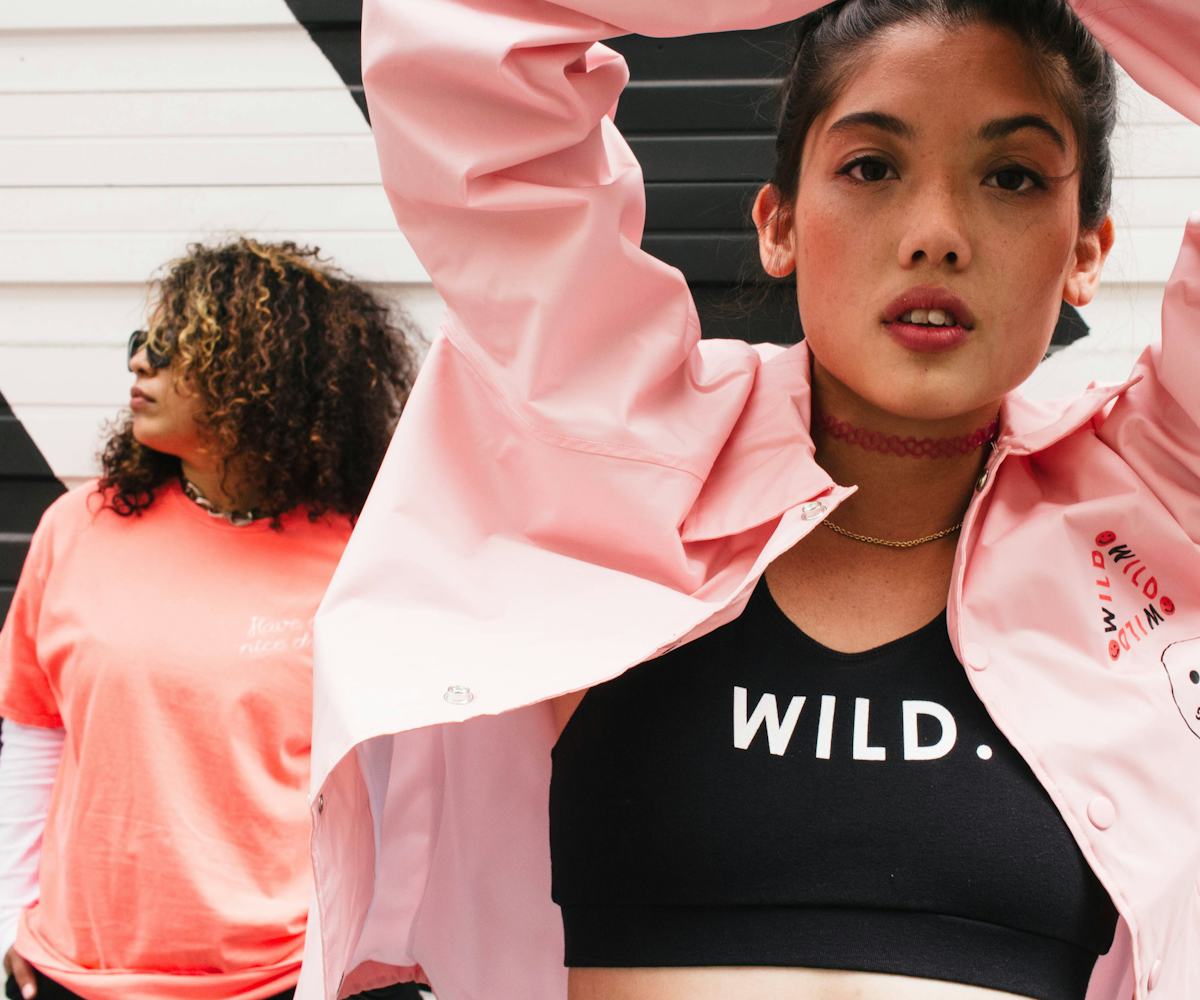 Photo courtesy of Wildfang
Wildfang's New Collection Is Sure To Make You Smile
And it's in your favorite shade of pink
Look, it's hard to not be a Debbie Downer when our stomachs do a backflip every time we open our Twitter feeds. So we're getting a little teary-eyed looking at Wildfang's new Wild Smile Collection that's explicitly intended to brighten up our day. (I'm not crying, you're crying!) This exclusive nine-piece collection will not only deck you out in the comfiest athletic-inspired styles but also in the trendiest—the collection's all done up in millennial pink.
Taralyn Thuot, Wildfang creative director, explains that this color palette choice was deliberate. "Not only do the graphics and copy bring an air of cheeky optimism, but the color palette is fun, bright, and uplifting," Thuot says. "The world is feeling pretty blue right now. So we wanted to send a message of hope and positivity."
That positivity truly is everywhere (in the collection, that is). Trucker hats, coaches jackets, and pocket tees all feature some sweet words sure to make you smile. With affordable styles ranging from $30 to $70, a brief cotton candy-colored respite from today's gloom sounds good to us!
Shop the nine-piece collection here and make sure to swing by Wildfang's here. 
Regardless of whether you're smiling or not, jackets and shirts with "Have a nice day" written on the back are sure to get people around you turning their frowns upside down.
Wildfang brings us back to the non-emoji smiley face, otherwise known as The Original Optimist™.
If millennial pink could speak, there's no doubt it'd say "Have a nice day."
Wildfang, Wild Jogger Sweatpants, $58, available at Wildfang.
Wildfang, Have a Nice Day Pocket Tee, $40, available at Wildfang.