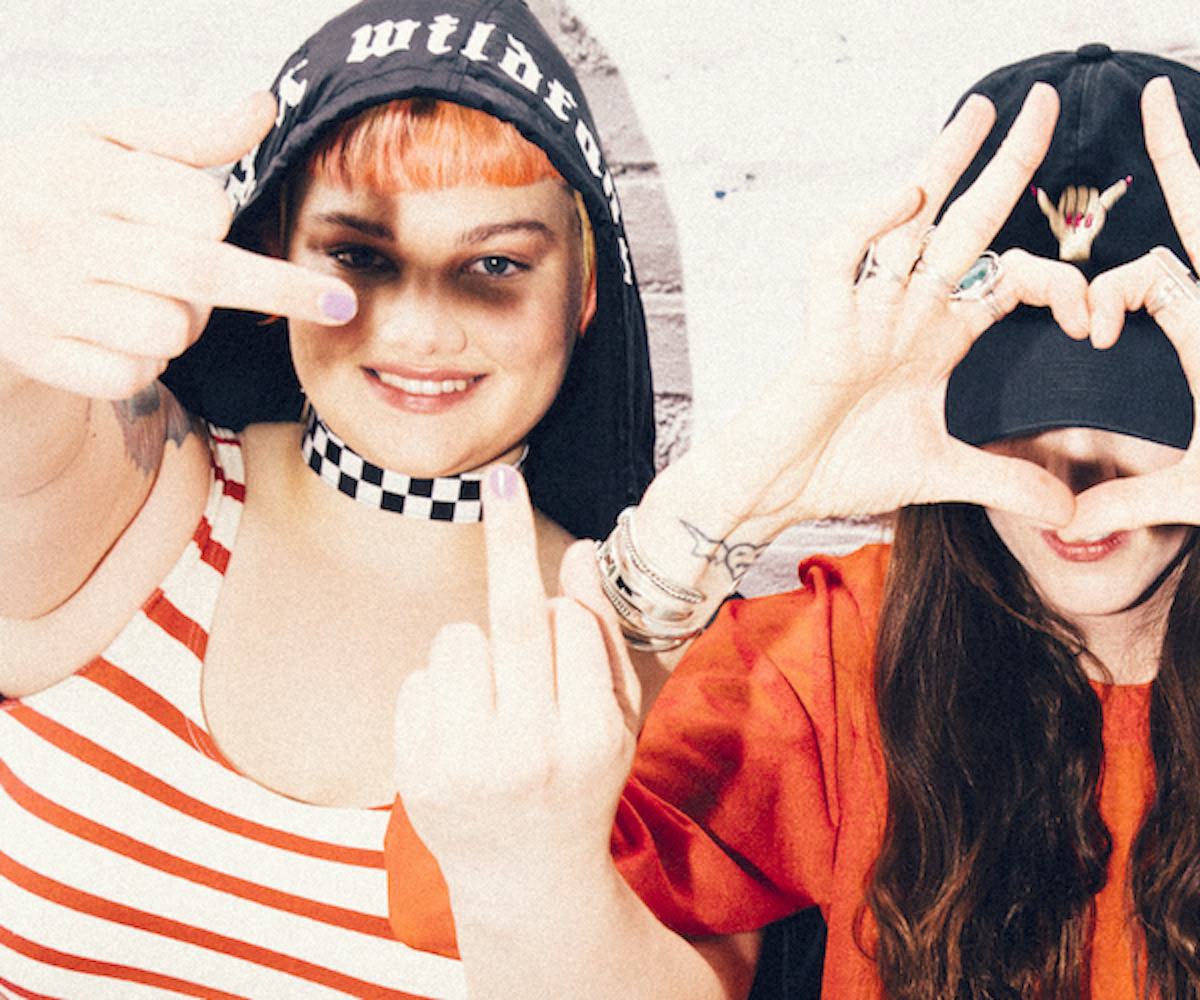 Photo by Olivia Jaffe
Wildfang And OBEY Created Clothes For The Resistance
Introducing: Rise and Riot
The anniversary of the Women's March is upon us, and, well, we're feeling all the feelings. A lot has happened over this last year—events that were mostly enraging—but that sense of unity, hope, and resistance we felt on January 21, 2017, is something that still lives on in our hearts.
Inspired by these very emotions that were shared across the country (and even the world), feminist brand Wildfang teamed up with art-inspired streetwear label OBEY to provide clothes for the resistance. They were successful—Rise and Riot, the new collaborative collection, symbolizes the movement without you having to utter a word.
The offering consists of an inclusive assortment of cropped and baggy tees, a twill pant and sweatshirt suit, and a snapback, all emblazoned with illustrated hand signs such as the middle finger, peace sign, heart, and more.
"With the coming anniversary of the Women's March, we wanted to represent the feelings we were all having in that moment and still have a year later, a mix of anger and hope, what it felt like to come together as women and raise our voices against tissues that impact our lives and future," Wildfang creative director Taralyn Thuot says of the collection.
Whether you're planning to rally later this month or want to wear how you feel year-round, Rise and Riot speaks to the activist at heart. You can start shopping the capsule collection today at Wildfang.com.
Take a closer look at the campaign, below.