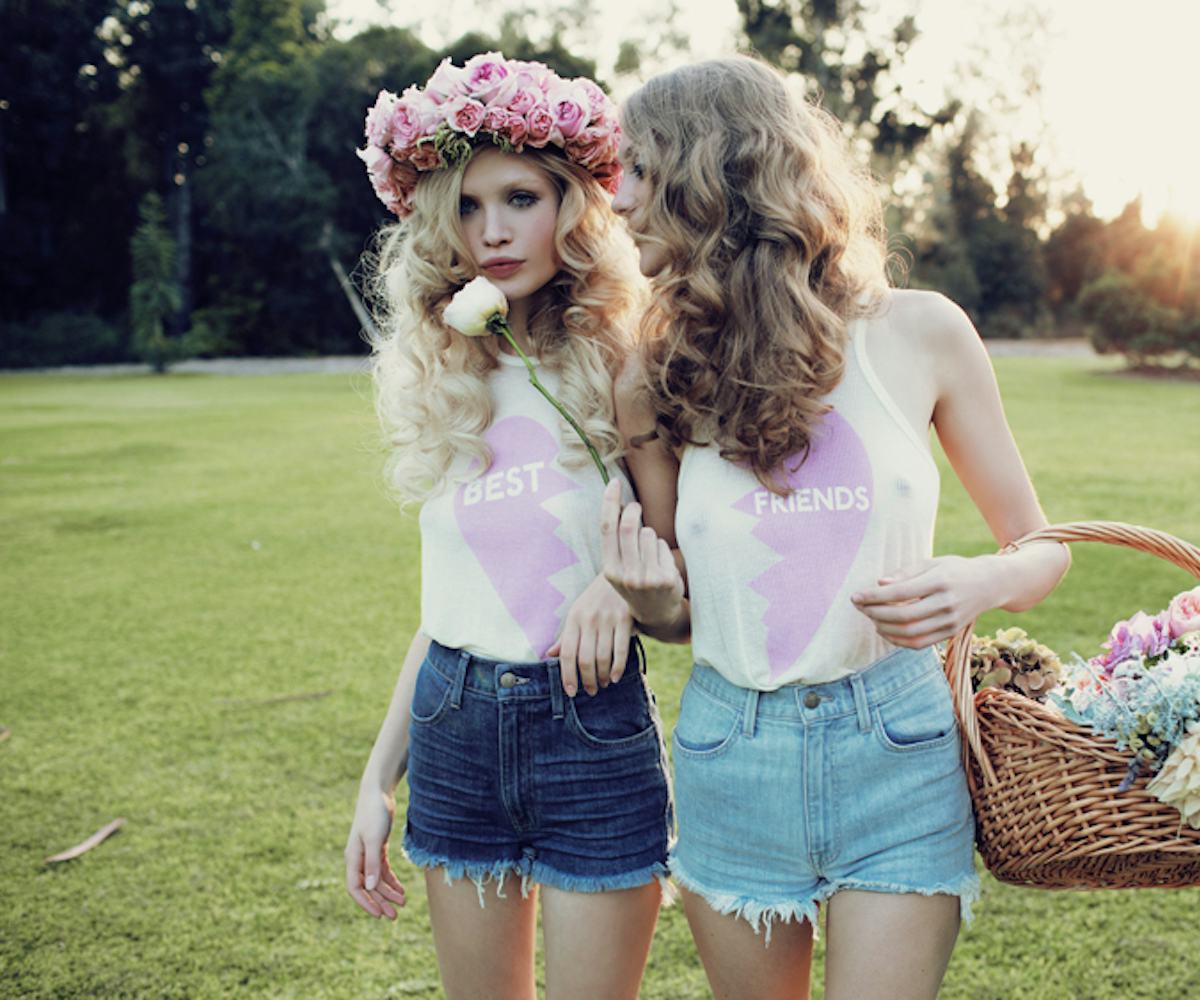 all photos by kimberley gordon and mark hunter
the new romantics
wildfox wants you to fall in love with your wardrobe this spring.
We'll all too familiar with the pitter-patter of butterflies you get with a new crush, but get ready-- thanks to Wildfox, you're about to feel those lovey dovey feelings all over again. This time, though, they're for your closet. 
This spring the California label takes its already-lustworthy basics in a romantic new direction, with a pastel-drenched color palette, flower crowns, and floor-grazing white dresses fit for The Virgin Suicides. 
The collection's so pretty, it'll make you want to ditch everything, pack a picnic, and run around in fields with your friends. No matter what your plans entail, check out these 30-plus images below and get inspired to have a love story this spring. 
Want more lookbook inspiration? Follow us on Pinterest!