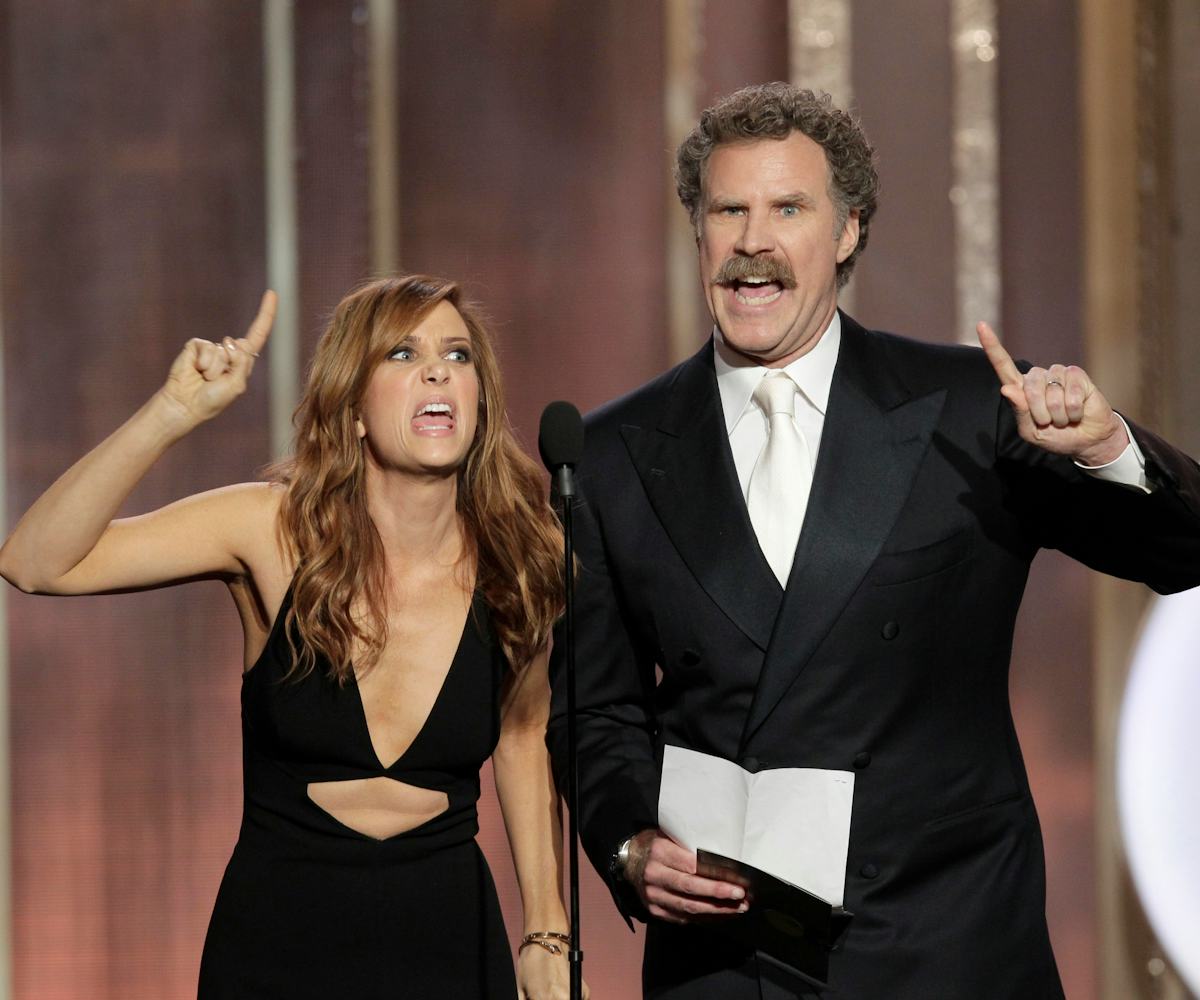 Photo courtesy of Handout / Getty images
Will Ferrell + Kristen Wiig Are Making A Musical About Musicals
The success of La La Land—that swooning retro musical that's been gobbling up all the awards as of late—has revealed a thirst for musicals among contemporary moviegoers that no one had really considered. So leave it to Hollywood, then, to help identify a trend and pounce on it. Deadline is reporting that Will Ferrell and Kristin Wiig are teaming up on a movie musical based on the book Everything Is Coming Up Profits: The Golden Age of Industrial Musicals.
The book, which was written by Steve Young and Mike Murphy, explores the fascinating history of corporate America's foray into the world of Broadway. Basically, major companies would produce cheesy musicals, with titles like Diesel Dazzle and The Bathrooms Are Coming, to help motivate their employees and get them jazzed (pun intended) about upcoming products. We can see it now: Ferrell as the corporate tycoon convinced of his newfound artistic prowess, with Wiig as his most reliable star. 
And while the presence of Ferrell and Wiig ensures plenty of laughs, you can't have a musical without, well, music. That will be the job of Marc Shaiman and Scott Wittman, the renowned songwriters who also wrote the music for "Hairspray" and "Smash." In other words, they know what they're doing. 
We know it's early, but this one has all the makings of a classic.