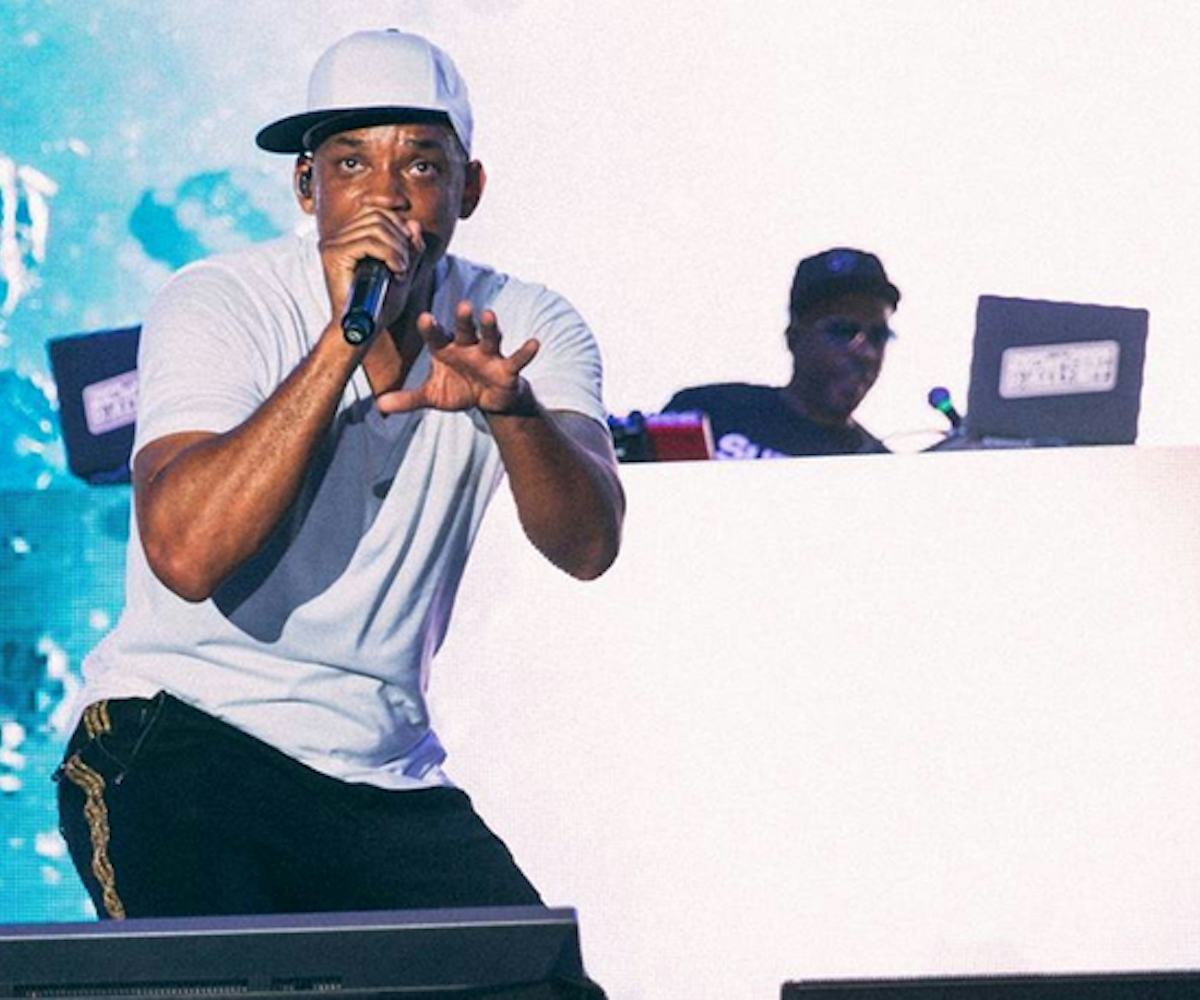 Image via Instagram/@djjazzyjeff
Will Smith And DJ Jazzy Jeff Are Back To "Get Lit"
It's been more than 20 years since Will Smith and DJ Jazzy Jeff played best friends on The Fresh Prince of Bel Air. Now, the two have reunited to perform new music at Blackpool's Livewire Festival in the U.K. They debuted their new EDM song, "Get Lit," last night, and it's some very good dad rap. 
The never-before-heard song was a part of a set that also included "Summertime" and "Gettin' Jiggy With It," according to Vulture, and is from an album "that you haven't heard yet." It's the first song Smith and Jazz have played together since 1998's "Lovely Daze." 
At the festival, Smith told the audience, "I wanted to make a song that allowed people to let their light shine. We all have an inner light and sometimes this world… people can say stuff to you and tell you [what] you can't do and you know you can but when they tell you that it kinda knocks you down a bit, right? So I wanted to make a record that reminded each and every one of y'all to let your light shine." 
Check out the performance of "Get Lit," below.