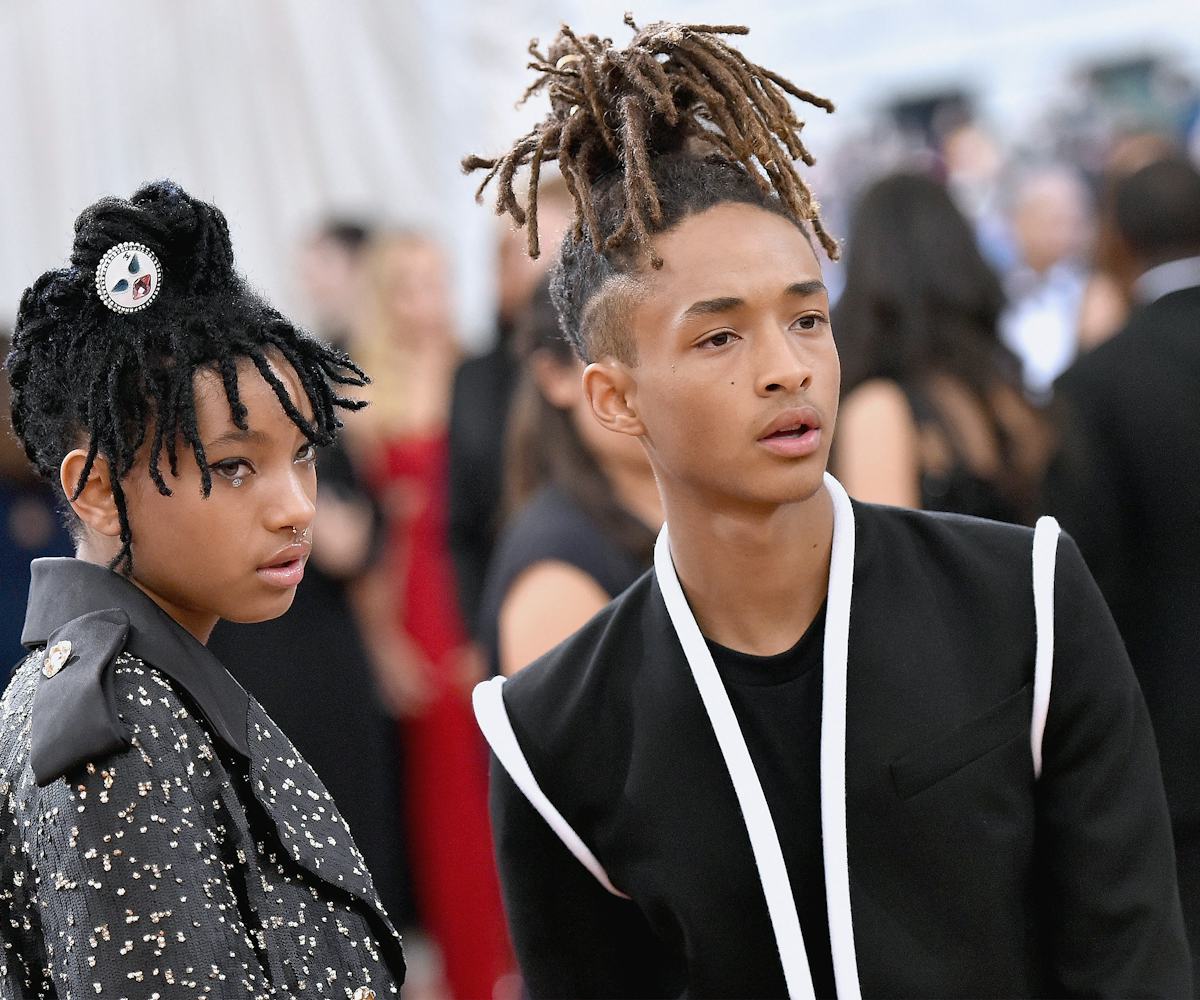 Photo by Mike Coppola/Getty Images
Willow And Jaden Smith Join The Fight Against The Dakota Access Pipeline
The Smiths stand with Standing Rock
Your favorite siblings just became a whole lot more radical. Willow and Jaden Smith are officially anti-DAPL, but their actions are speaking way louder than their thought-provoking words. Over the weekend, the siblings attended a march to protest the continued construction of the pipelines.
To provide a quick recap, Native Americans from the Standing Rock Sioux Reservation have been protesting DAPL for months because the pipes would run through the Missouri River, which is their only source of water. Additionally, the route interferes with a sacred burial ground. 
Unlike Shailene Woodley, the Smith siblings did not face arrest for their participation in a peaceful protest. (Then again, they also didn't plant themselves right on the frontlines in North Dakota.) Still, it's always refreshing to see celebrities use their platforms for the greater good as they stand up and speak out on critical issues.
The youth are the future, and this generation refuses to stand by and watch the world crumble at their feet. We couldn't be more proud of the Smiths for choosing to get directly involved in something that is so incredibly important. Environmental threats are no joking matter. 
Take a look at some of the footage from the No DAPL march in the posts, shared by Willow and Jaden, below.  "Can't drink oil, keep it in the soil." 
pic.twitter.com/qPP8VOfEu0 — Jaden Smith (@officialjaden) October 23, 2016