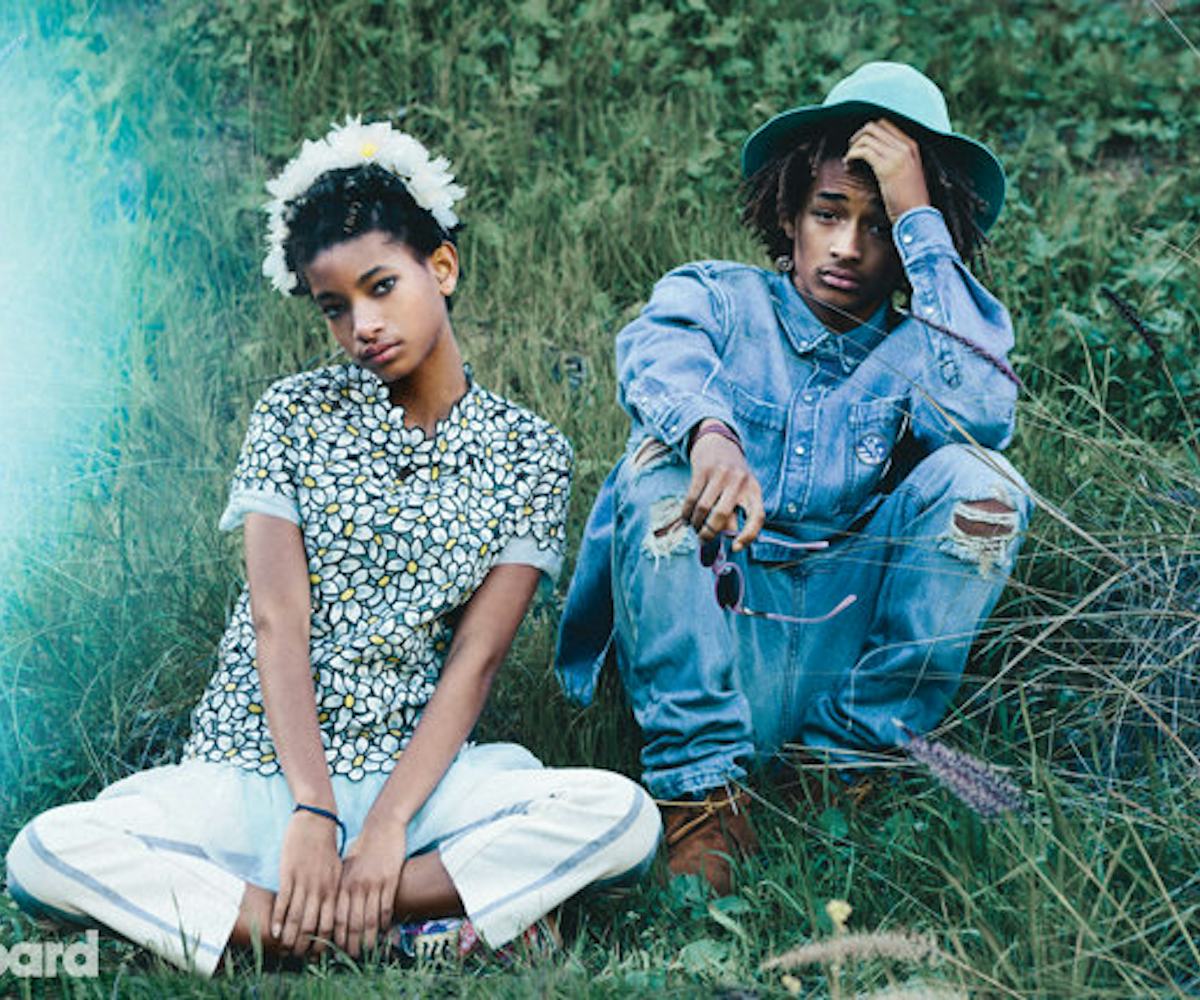 Photo by olivia malone.
willow and jaden smith talk to billboard
in their most traditional interview yet
It's difficult to scroll through our social media feeds without double-tapping 'grams of celebrity power couples like Kim and Kanye, Lena and Jack, and the Beckham's showing us what it's like to be filthy rich and in love. But apart from the Jenners and the Hadids, have you ever noticed no one really pays the same attention to the other celebrity siblings? After all, they're the ultimate relationships that are tied together by blood. Aside from any messy sibling rivalries, brother and sister duos are the ultimate. And thanks to Billboard, Willow and Jaden Smith just reminded us yet again that two is better than one.
Willow is giving us some serious bohemian vibes that remind us of her recent CR Fashion Book shoot while Jaden rocks some layers worthy of a street-style star. Accompanying the stunning fashion images is a surprisingly relaxed interview as the two opened up about their style inspirations, their never-ending creative outlets, and, of course, their superstar parents.
"My dad is awesome. I wouldn't be where I am right now if it wasn't for all of the things he's taught me," Jaden gushed. It's clear the apple didn't fall far from the tree. While their dad, our forever Fresh Prince of Bel Air, helped the duo break into acting, it was their mom Jada who exposed the two to their first music experiences. Willow revealed they toured with their mom's band Wicked Wisdom when they were younger. That might explain the influence behind their killer music tastes. But when it comes to fashion, Willow describes her unusual style as "high-fashion nomad," while Jaden declares his love for dressing like superheroes Batman and Robin with drapey fabrics. Classic.
Head to Billboard to see the entire shoot, styled by Billboard fashion editor Tasha Greene and photographed by Olivia Malone. 
(via Billboard)