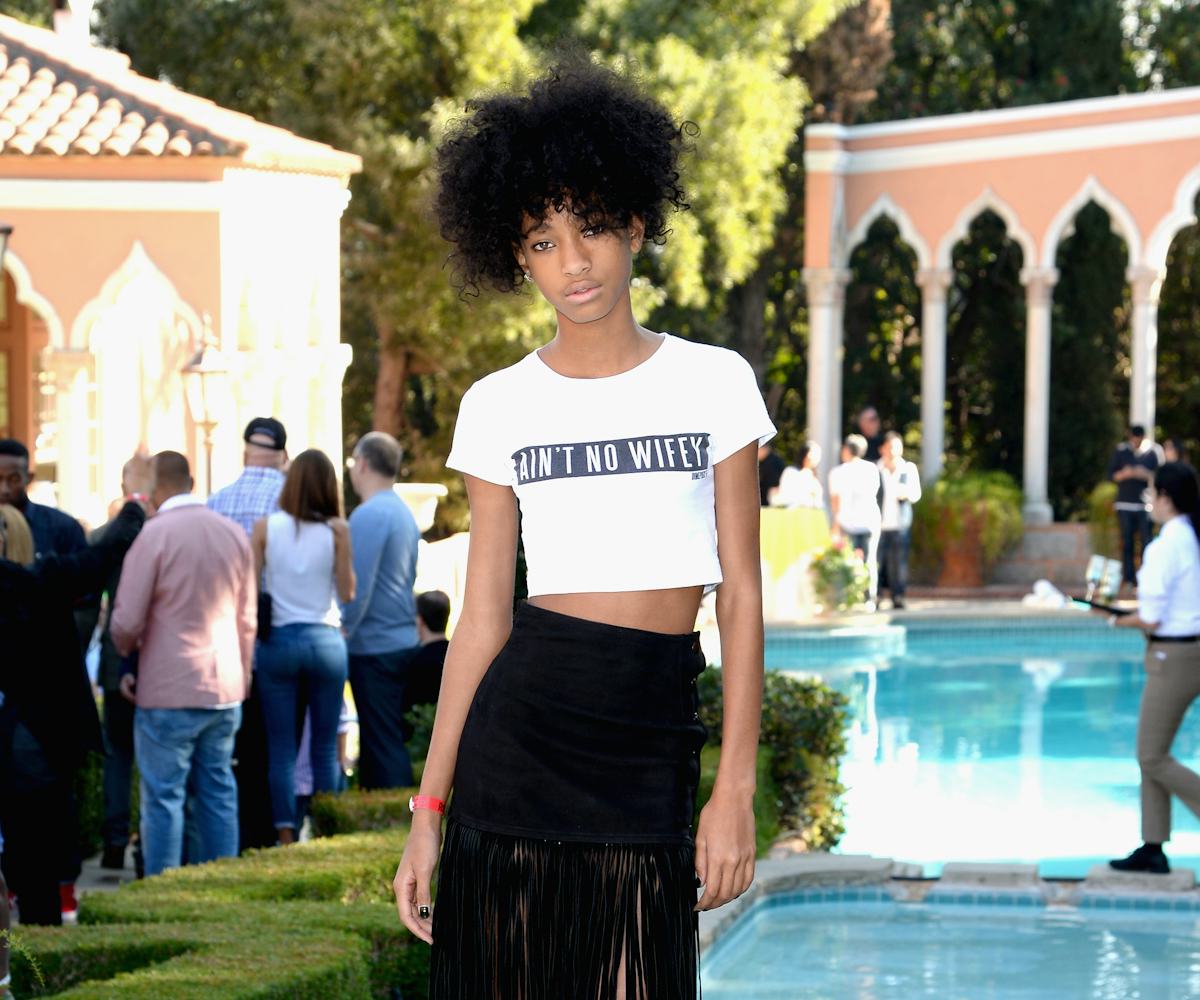 photo by larry busacca, via getty images
willow smith is the newest face of marc jacobs
Last week, Marc Jacobs announced
The internet freaked out, as they're apt to do. Now, it seems as if Jacobs is keeping that traction going, continuing to win over our hearts with the introduction of his
.
Just as he did with Cher, Marc Jacobs took to Instagram and Twitter to share the image. Photographed by David Sims, the photo shows Smith perched on top of a tall, wooden stool, slaying in a black, full-skirted dress. She looks almost doll-like, if dolls were ever this fierce.
In the caption, the designer recalled the first 1998 Juergen Teller ad that featured his dress. He shares that he has since preferred, "collaborating with the people who inspire me to give new life to the clothes we show on our runway," before deeming "the talented, stylish and charming Willow Smith" as one of those people.
If anyone had any doubts regarding Smith's fashion icon status, we think this safely puts them to bed.
more willow smith news, this way:
Meet Willow Smith's Four Chakras in Her New Video
Willow and Jaden Are The Ultimate Brother/Sister Duo
Tavi + Willow Made the Best Friend Group Ever
Willow Smith Stuns in Boho-Inspired Shoot