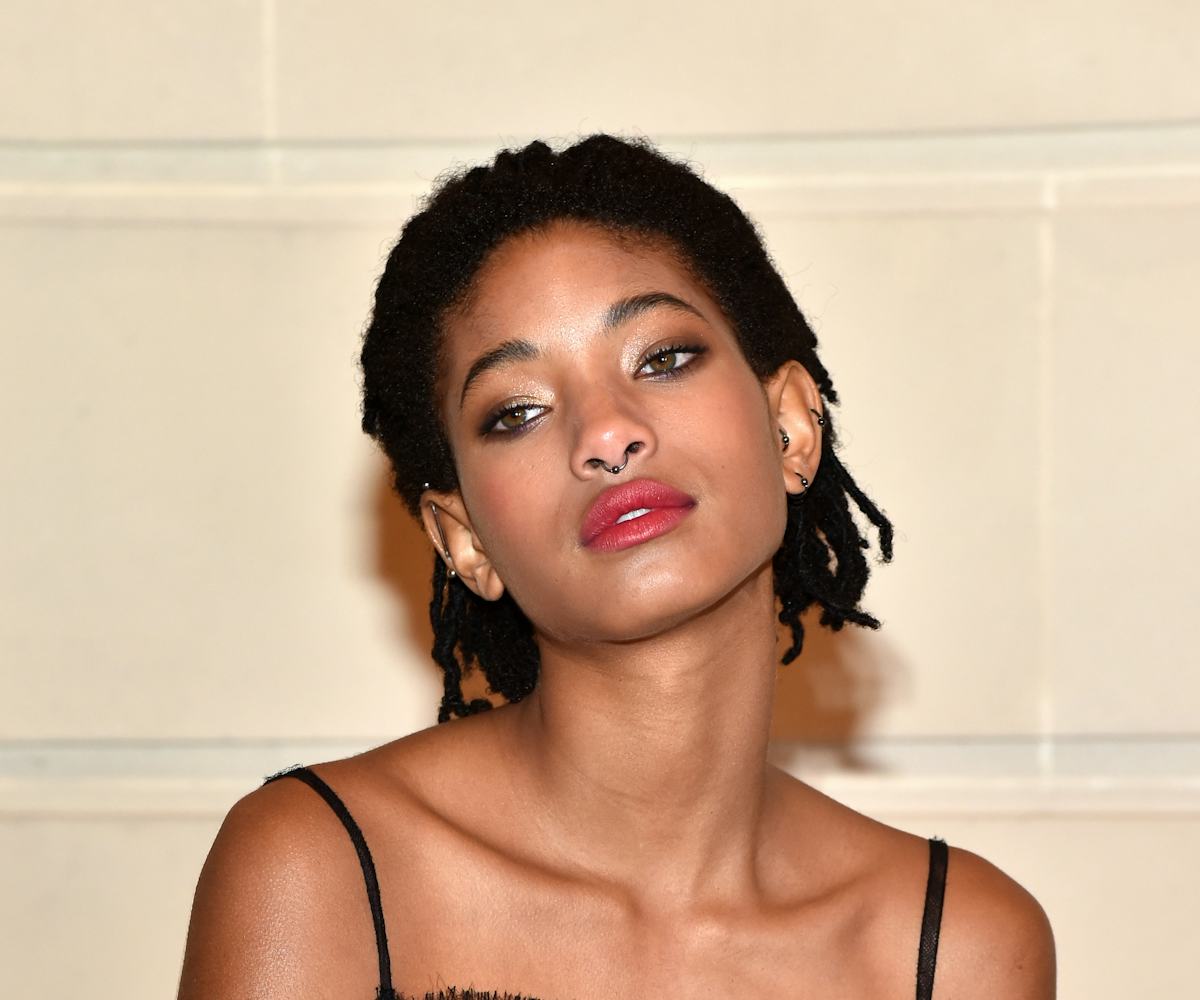 Photo by Pascal Le Segretain/Getty Images
Willow Smith Just Hit Us With Three New Mind-Blowing Tracks
Stream 'Mellifluous' right now
We're not sure what the dynamics are between the Smith siblings, but Willow is already taking the attention away from Jaden just a few days after his surprise drop. Today, the 16-year-old randomly shared three new songs on a project titled Mellifluous. 
The last time that Willow released new music was after the presidential election, so we're not sure what prompted her to put more tunes out into the world, but we're grateful regardless. Mellifluous is bursting with lo-fi electric guitars, airy vocals, and a major dose of teen angst that casts a super-moody aesthetic on the project. All of the tracks were produced by Willow, so needless to say that this was extremely hands on. (What can't Willow do?!)
This release also comes on the heels of Willow having a casual mother-daughter night with Jada at Chanel's annual Metiers d'Art collection rollout in Paris. This has definitely been a busy week for the Smith family, and we're sure that they're already on to the next big thing.
Stream the entire compilation via SoundCloud, below.