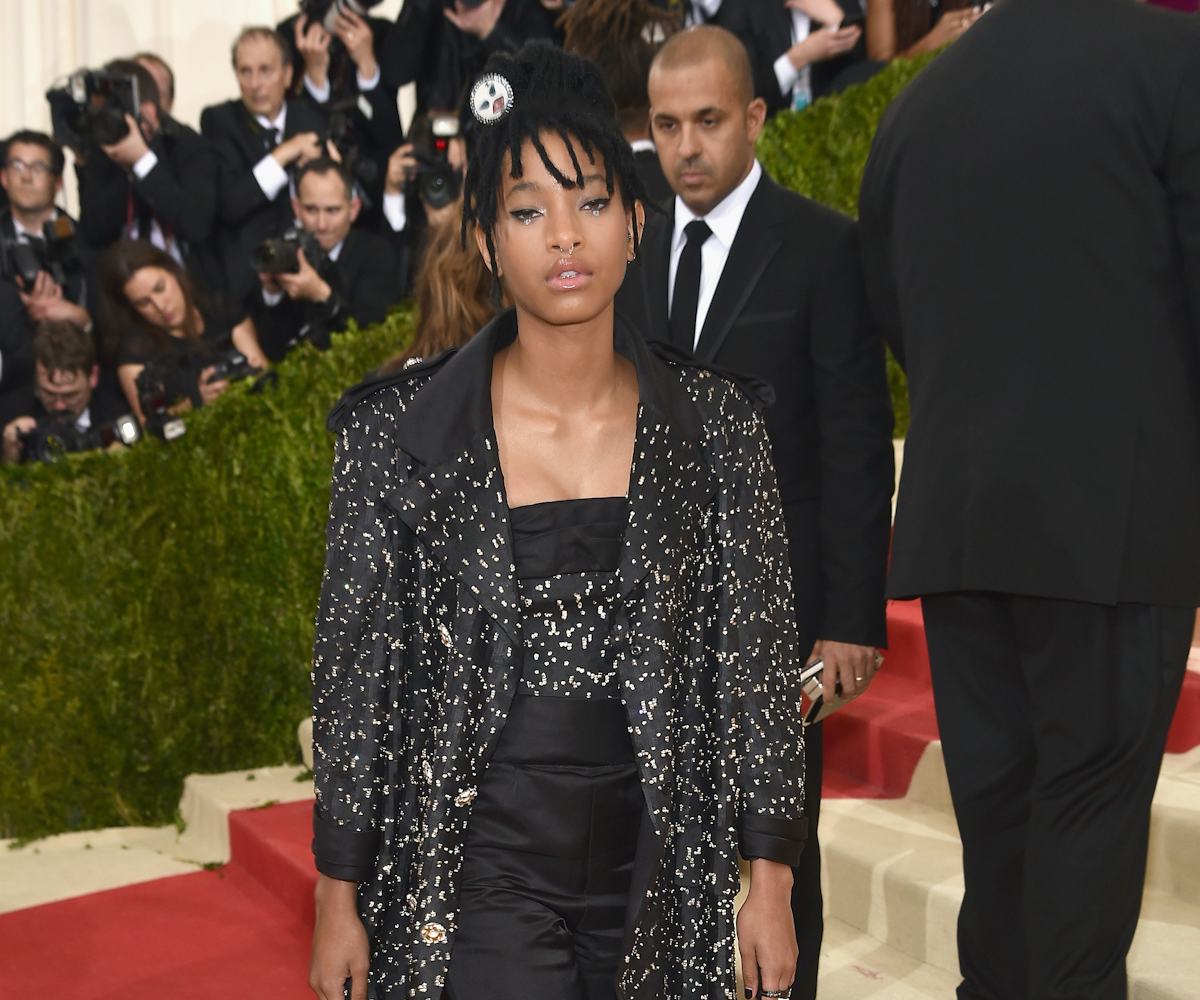 Photo by Dimitrios Kambouris/Getty Images
Willow Smith Just Debuted The Rihanna Puma Creepers Of T-Shirts
And it features her very own artwork
There's no denying that Willow Smith is quickly becoming one of the youngest style icons of today (while simultaneously slaying the music industry too). Whether she's living her life as a cyborg-fashion-ninja as the face of Chanel or collaborating with Michael Cera on a new track, she's accomplished much more at 15 than most of us can say for ourselves (at any age, that is).
Yesterday, she debuted the latest T-shirt design for her MSFTS line, which contains her own artwork. Boasting a hand-drawn graphic, the tee features an eye with "I see you" scribbled underneath. In super-androgynous fashion, she paired the tee along with wide-leg denim shorts, tie-dye socks, and a simple pair of Converse. Of course, the photo was snapped with her covering one of her eyes, making the T-shirt just that much cooler.
Her new tees are available in both black on white and white on black, for $45 a pop, on MSFTSrep.com. You can snag her socks for $17 on the site, as well. But be quick, we're sure these tees will sell out in no time.