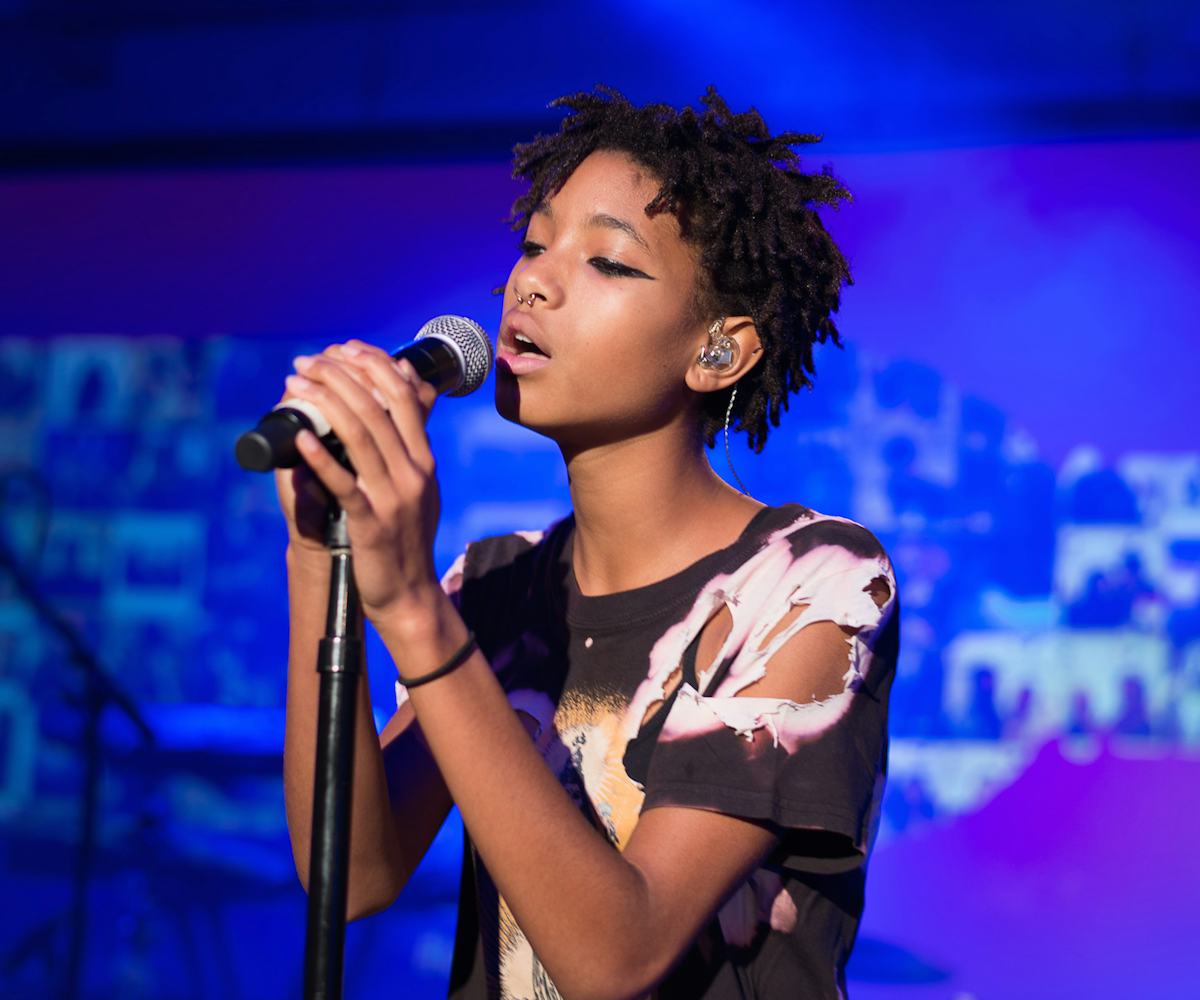 Photo Dave Kotinsky/Getty Images
Willow Smith's New Acoustic Song Is Her Most Emo, Stunning Yet
Willow Smith, all 15 years of her, has been on a bit of a tear lately, uploading self-made single after self-made single to SoundCloud for popular enjoyment and deep academic study. Today, Smith—who may or may not be a more highly evolved form of life—dropped "Susside", an emotional, lilting track that comfortably falls into the freak folk genre.
"Susside" is by far Smith's most stripped down song yet, consisting of only a scratchy guitar track and the celebrity scion's arching, breaking voice. It's aimed right at the heartstrings and, like so much in the ol' freak folk category, it weirdly works. Her lyrics, too, are touching. "I am all the things that make you cry," she sings. "But still you wanna be by my side." Emo indeed.
As always with Smith, we're anticipating a strong reaction from the click of haters that seems to swarm about the Smith kids (brother Jaden in particular) wherever they go and whatever we do. And, no doubt, it's fair to ask if we would even be writing about this indie track if it weren't the product of one of Hollywood's most famous offsprings. But guys—guys—though Smith's music still shows signs of coming from an artist who's still a work in progress, still learning how to do her thing, it's sort of astounding that it's all coming from someone so young. We can't even imagine what Smith will be producing in five, ten, twenty years (provided she wants to stick with it). She certainly has time, resources, talent, and our patience on her side. This is some exciting stuff.