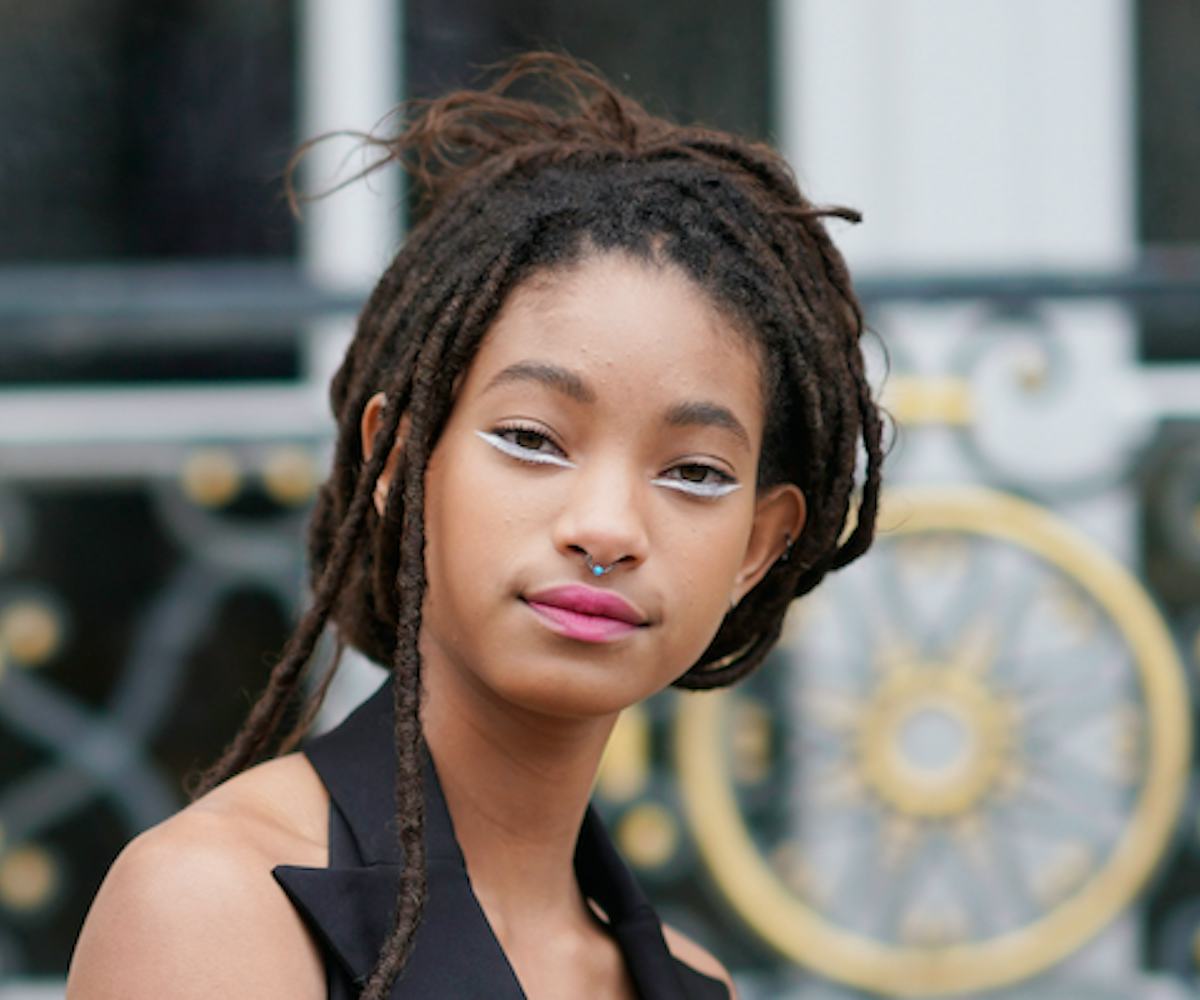 photo by Edward Berthelot / getty images
Willow Smith Reveals She Used To Self-Harm
"I was plunged into this black hole"
Trigger warning for anyone who struggles with depression and/or self-harm.
Willow Smith recently opened up about a dark time in her past. While appearing alongside her grandmother, Adrienne Banfield-Jones, and her mother, Jada Pinkett Smith, for her mother's show, Red Table Talk, the artist revealed for the first time that she used to self-harm following the success of her breakout single, "Whip My Hair," in 2010.
"It was after that whole 'Whip My Hair' thing and I had just stopped doing singing lessons and I was kind of just in this gray area of, 'Who am I? Do I have a purpose? Is there anything I can do besides this?'" she told her mother and grandmother, who expressed shock at the news. 
"What? When were you cutting yourself?" Pinkett Smith responded. "I didn't see that part. Cutting yourself where?"
"On my wrist," Smith clarified. "I mean, you can't even see it but there's still a little something there. But, like, totally lost my sanity for a moment there. I never talk about it because it was such a short, weird point in my life. But you have to pull yourself out of it." 
She also noted that "a lot of adolescent girls struggle with self-harm," and that she cut herself because she felt like she was "experiencing so much emotional pain," and her "physical circumstances" was "reflecting that" pain.
You can watch the episode in full, below.
If you're having suicidal thoughts, you can give this hotline a call.