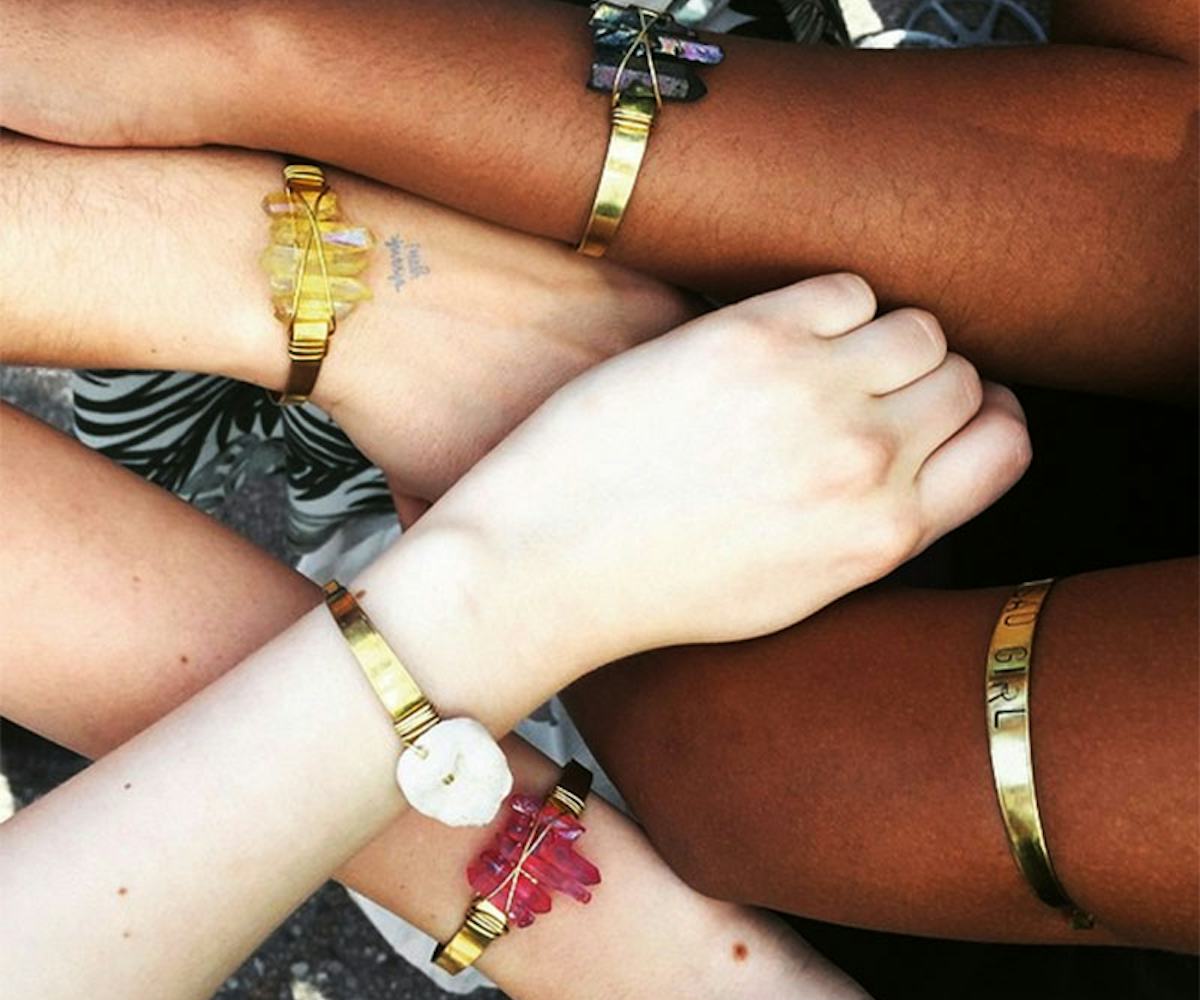 Photo via @tavitulle.
tavi + willow made the best friend group ever
Move over Taylor Swift; there's a new friend group in town. Tavi Gevinson, Willow Smith, and a slew of other awesome teenagers hung out over the weekend and Instagram'd it all.
Instead of chowing down on chocolate for Easter, these kids hit the streets. And, like any snap-happy teenagers with phones, they posed for picture after picture, along with Mad Men's Kiernan Shipka and The Hunger Games' Amandla Stenberg. We have never truly had FOMO until this moment. 
Not only are they all basically media moguls—they've all made names for themselves as both thinkers and personalities. It's refreshing, and very feminist, for them to show that despite their fame, they've all had relatively normal upbringings—and that rad girls come in all shapes and sizes. Imagine the conversations they had! Oh, to be a fly on the wall of this hang out sesh. Click through for the pics of their afternoon in the sun, and join us in wishing we had been there.  
Not your average friendship bracelets.
Tavi, Amandla, and Kiernan? Yes. All of the yes.
Friends that stand in solidarity together, stay together.
Gotta get the right angle for that Insta, eh?
Who says teens can't have Easter brunch?
Easter egg hunts are for the kids. Tavi went on a zine hunt, instead.
Pose, Willow. Pose.
You can't shade the haters with these, but you can sure show 'em who's boss.
This photo was captioned with one word: Stank. It sums it up pretty nicely, no?