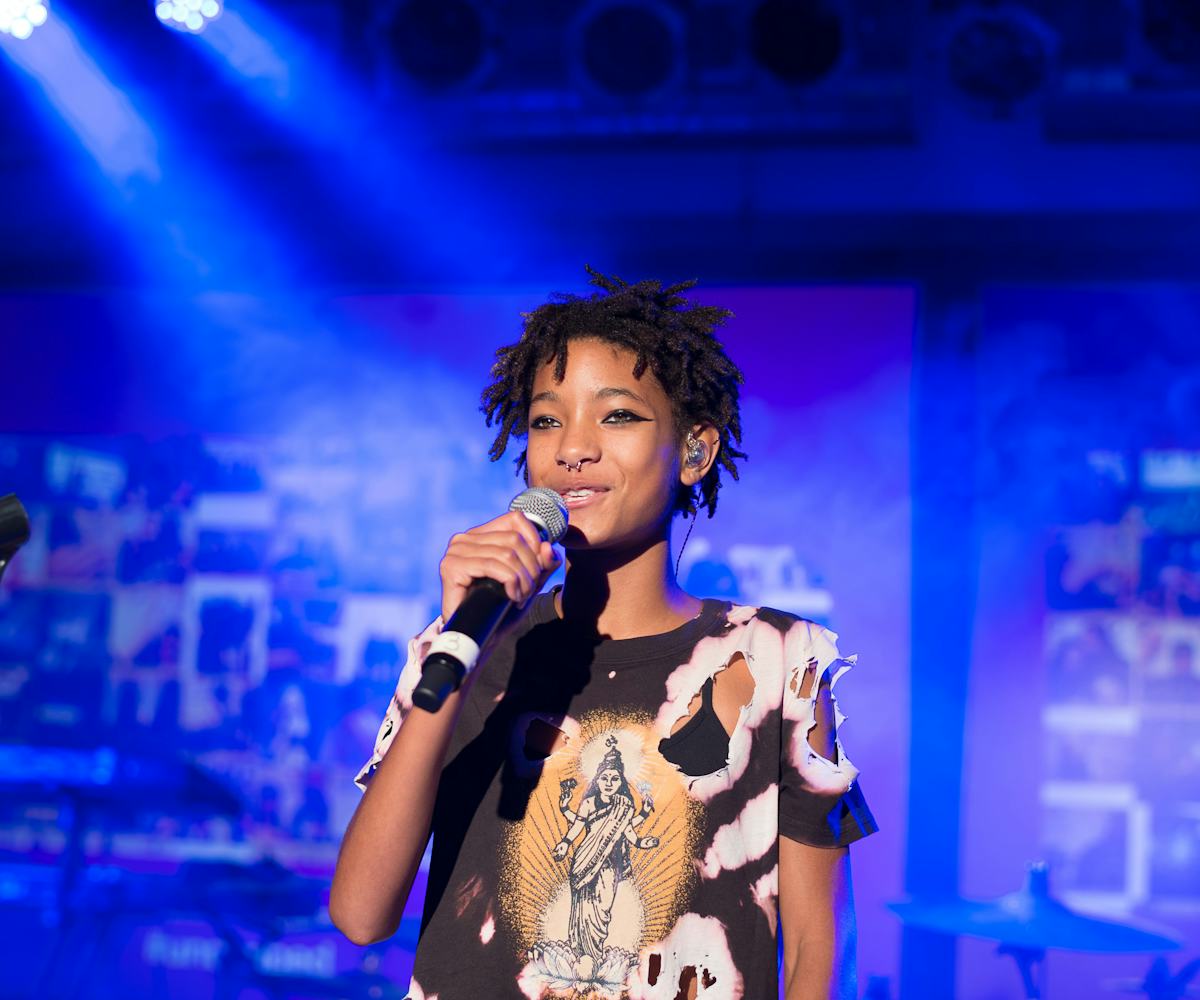 Photo by Dave Kotinsky/Getty Images.
Willow Smith's New Freestyle Is Very Willow Smith
it's called "F Q - C #idk"
Willow Smith isn't making music for anyone but herself. Proof of that is her idiosyncratic new song, "F Q - C #idk," an almost atonal 80 second-long experiment that further pushes her away from the straightforward pop career we all thought she'd have have after "Whip My Hair" made her a star. "F Q - C #idk" is being called a freestyle, which sounds like Willow basically got behind the mic, put on some distorted sounds, pressed record, and did whatever the hell she wanted. Like her album Ardipithecus, which she released last December, our guess is that Willow Smith produced this track herself. Check it out below.