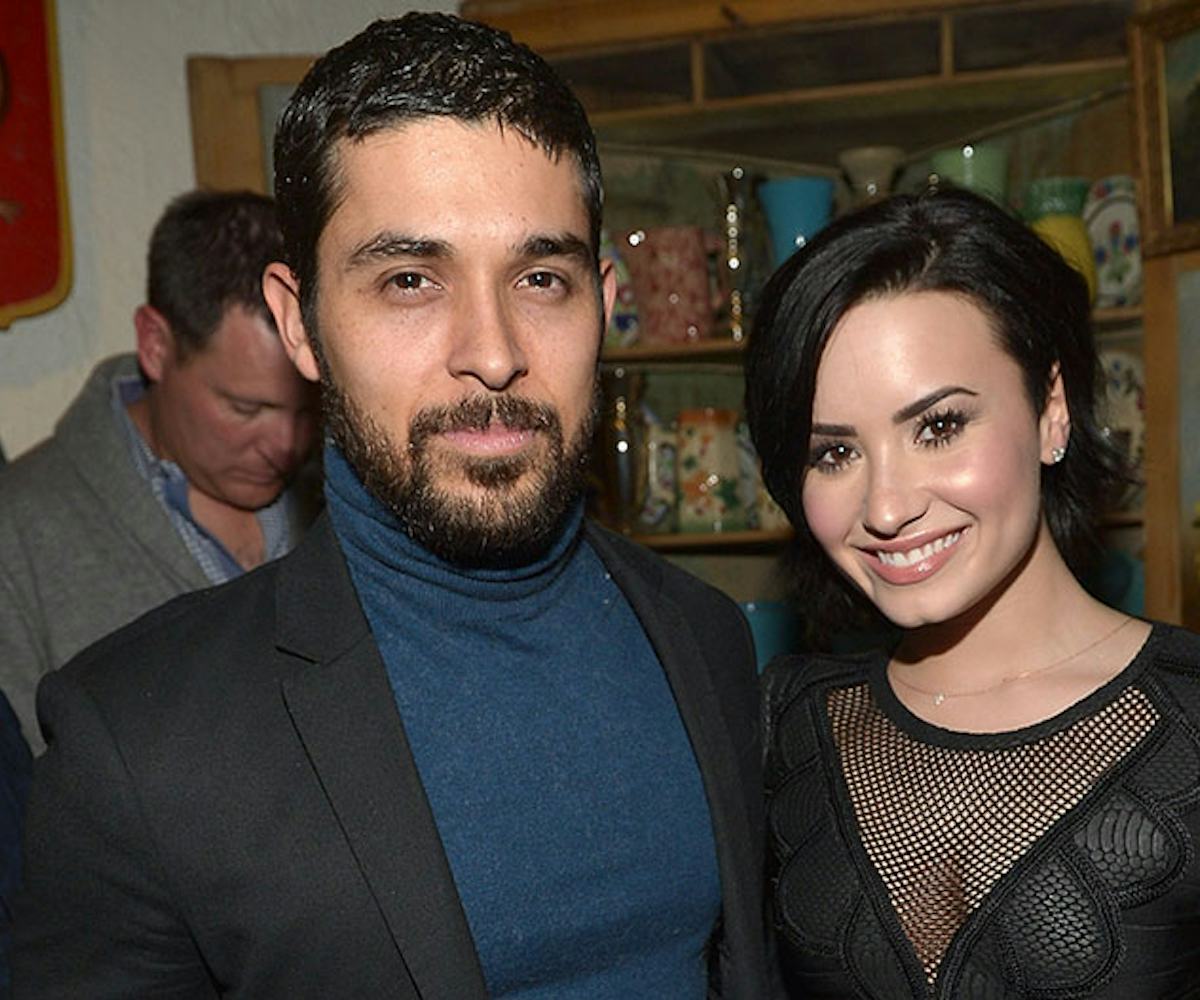 photo by charley gallay/getty images for island records
wilmer valderrama is going to work with demi lovato
oh, and steven spielberg, too
Wilmer Valderrama and Demi Lovato are about to embark on a joint project. The details surrounding it are pretty much a mystery, but Valderrama is slated to stretch his directing chops with his powerhouse girlfriend at his side. Before that kicks off, though, the 35-year-old actor is slated to star in the television adaptation of Minority Report (out September 21). He also tried his hand at producing with his upcoming documentary SHReD, an inspiring flick following the life of skate sensation (and 11-year-old!) Asher Bradshaw. Naturally, these projects are a far cry from his work on That '70s Show, but it's official: The artist formerly known as Fez is now a triple threat.
How did you get involved with SHReD?
I saw the video and thought the kid was incredible. This is a story that implies that young kids can learn. It's never too early to start dreaming about what you want to be, and explore what it is you love to do. I could relate to it in that my dad was really supportive. We had a weird upbringing ourselves. I felt like I was telling my own story at the same time: someone who looks different, someone who is diverse, someone who the stars aren't in alignment for but is still having fun while becoming the best at what he wants to do.
What was inspiring to you about his story?
I think a lot of people, like me, will find his dad's parenting skills to be very endearing. He's so willing to go as far as he can to bring happiness to his kid, or at the very least, distract his kids from the harsh realities of life, and hopefully give them a more optimistic outlook towards their future.
It's awesome to see you get into producing and directing. You're directing Demi Lovoto in a new movie, correct?
Her and I are working on a project that my company's producing, yeah. That's going to be announced in the next couple of weeks. It's a big project, but I'm excited about it. As for directing, I'm finalizing the scheduling of the production for my first feature for next year. I've been working on television and music videos for a while, but my first feature is going to be a big milestone for me.
That's so exciting. You must be excited for her right now with her new single and everything.
I'm thrilled she has an opportunity to showcase some of her new moves and put on a show for the fans.
What does Steven Spielberg think of the show Minority Report?
Well, we had a panel discussion at Comic Con and a ton of people who showed up. I couldn't be more proud. Spielberg loves the show. He's coming on board to be an executive producer. He's going to be very hands-on with everything from putting the outfits together, writing the script, to the dailies. It's not a surprise he's one of the most iconic and prolific visionaries of our time.
How much more pressure has been added since that development?
Well, you really want to do this thing right. We're all so in tune with what this show could be. There's excitement and butterflies for something that's so much larger than life. To have this responsibility is a little nerve-wracking, I'm not going to lie, but I think it's fun. This year I'm living, like, a little boy's dream.