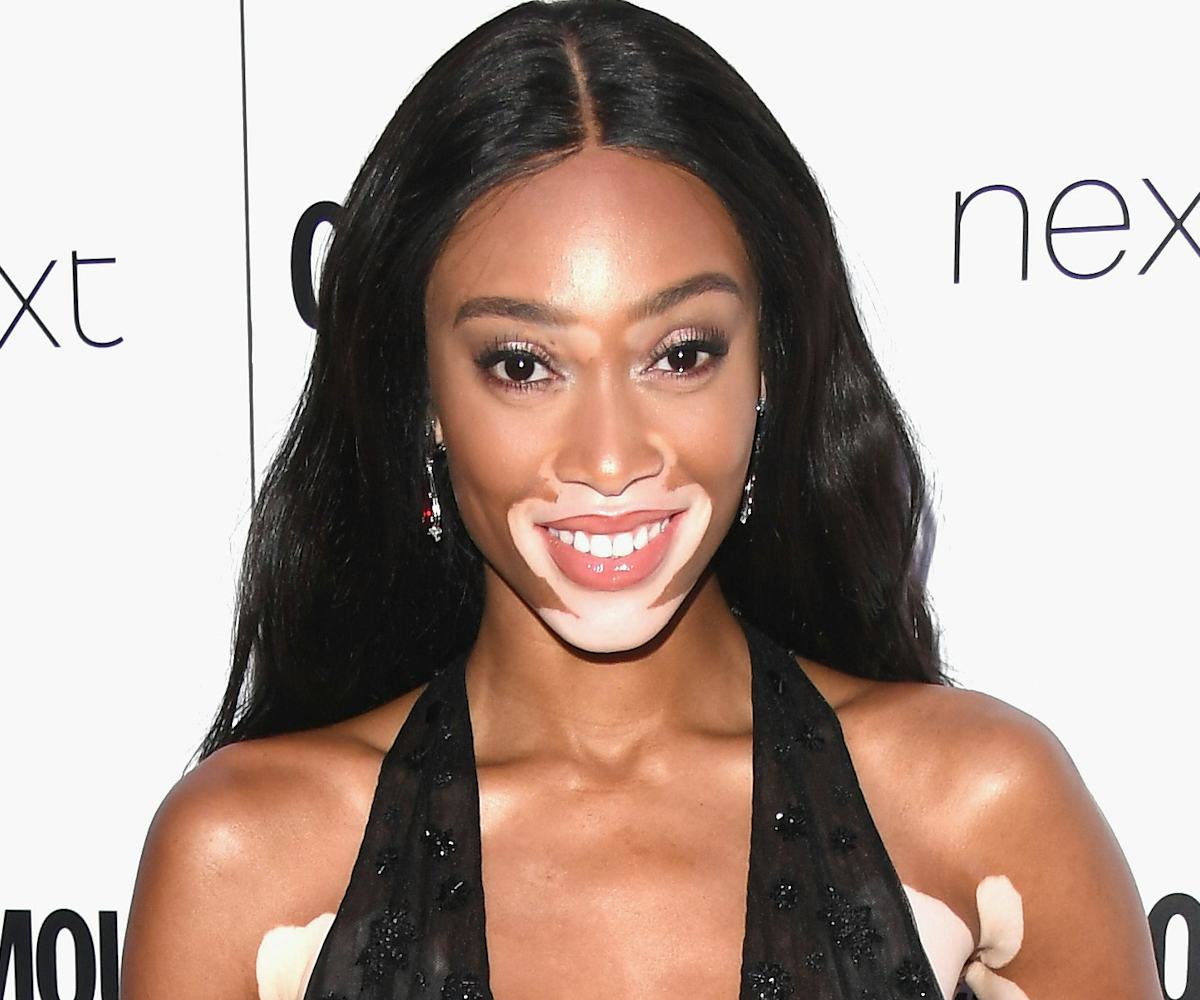 Photo By Stuart C. Wilson/Getty Images.
Fans Slam Winnie Harlow's Past Comments About Model Duckie Thot
The "cauliflower ass head" comment resurfaced following Victoria's Secret Fashion Show announcement
Winnie Harlow is facing intense backlash following the announcement of her casting in the Victoria's Secret Fashion Show thanks to a past comment she made about fellow model Duckie Thot's natural hair.
Over the weekend, it was revealed that 18 models—including Harlow and Thot—would be walking this year's prestigious show for the first time. However, the announcement that they both would be walking the runway led to some staunch criticism of Harlow's casting, with commenters bringing up her past insult about Thot's natural hair.
As reported by BET in 2016, in a now-deleted Instagram post, Thot talked about how she was asked to wear her natural hair for a Dinosaur Designs campaign. However, Thot shared that she was hesitant to do it, as she faced difficulties working with her natural hair while competing on Australia's Next Top Model. "On one of the episodes I had to cornrow my own hair. I was extremely upset and embarrassed that they 'didn't know how' to cornrow my natural hair when at the end of the day that's their job," she wrote, per Mashable. "I sat in front of the mirror silently crying before my shoot doing my own hair, cameras rolling while all the other girls had hair stylists..."
While the reception to the post was overwhelmingly positive, Harlow—a U.S. Top Model alum—made fun of her. Posting a photo of the Dinosaur Designs campaign to her Snapchat, Harlow captioned it: "LMFAO! WHAT ARE THOOOOOSEEEEE cauliflower ass head." 
And while Harlow eventually apologized for the comment, Thot responded by updating the post and saying, "It's not fun being bullied for something you can't control and to have a top model woman of color who I thought encouraged acceptance and self love call me out for rocking my natural hair isn't cool at all."
Naturally, the news of their simultaneous Victoria's Secret castings has led to the internet slamming Harlow and proclaim their support for Thot. See some of the reactions, below.