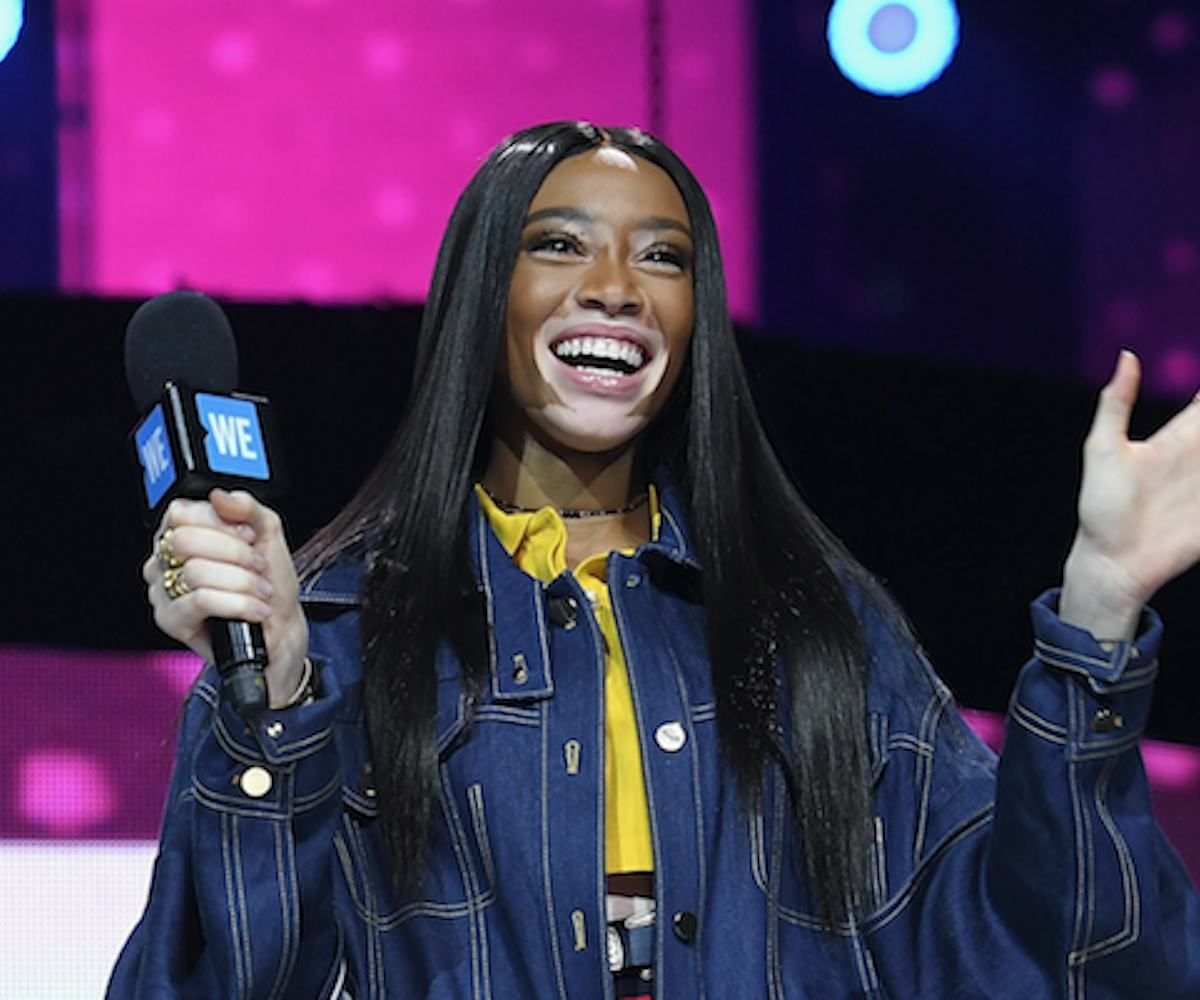 photo by Dimitrios Kambouris / getty images
Winnie Harlow Calls Out Tabloids Who Say She "Suffers" From Vitiligo
"The only thing I'm suffering from are your headlines"
Winnie Harlow had some choice words for editors at the Evening Standard who recently ran photos of her on her trip to Dubai, claiming that she is a "vitiligo sufferer." The model, who has vitiligo, a condition that causes skin to lose pigmentation, was quick to call out the London newspaper and other tabloids on her Instagram account for assuming that she "suffers" from the condition. 
"I'm not a 'Vitiligo Sufferer.' I'm not a 'Vitiligo model.' I am Winnie," she wrote:
I am a model. And i happen to have Vitiligo. Stop putting these titles on me or anyone else. I AM NOT SUFFERING! If anything I'm SUCCEEDING at showing people that their differences don't make them WHO they are! All our differences are apart of who we are but they don't define us! I'm sick of every headline ending in "Vitiligo Sufferer" or "Suffers from Vitiligo." Do you see me suffering? The only thing I'm Suffering from are your headlines and the closed minds of humans who have one beauty standard locked into their minds when there are multiple standards of beauty! The beach was damn fine that day, nothing to suffer about!
This isn't the first time Harlow has addressed her frustration with people making assumptions. In an interview with Canadian Elle two years ago, she said that she was "very sick of talking about my skin," adding that just because she has vitiligo doesn't mean she's a "spokesperson" for it.
I mean... did the tabloids even see these photos of sis flourishing in Dubai? Suffering, where?