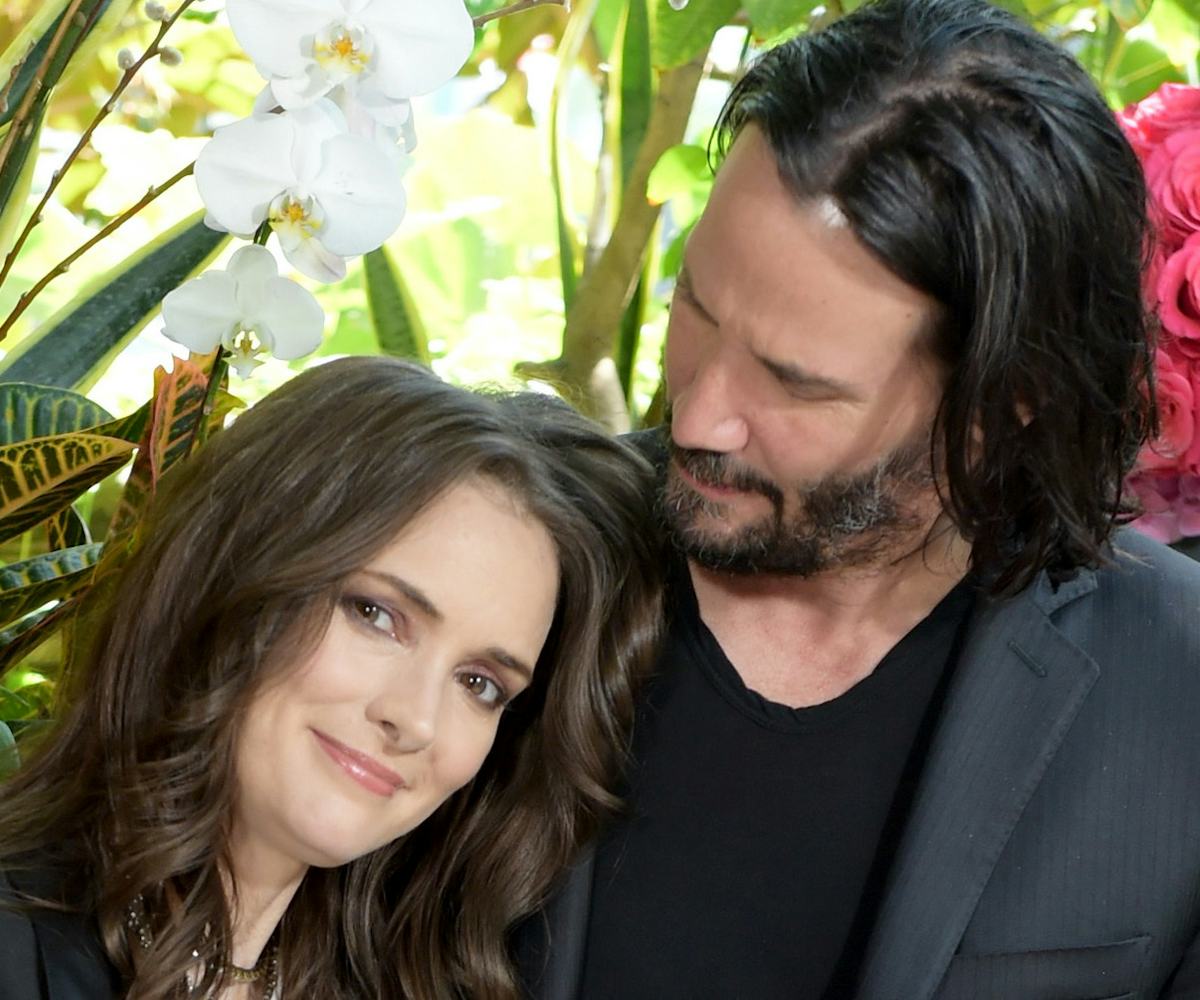 Photo By Kevin Winter/Getty Images.
Winona Ryder And Keanu Reeves Still Have "Raging" Crushes On Each Other
Our new favorite married couple going strong 25 years later
Winona Ryder and Keanu Reeves have confessed that they've had huge mutual crushes on each other—for a while.
In a new video interview for Entertainment Tonight, the duo sat down to talk about their new movie Destination Wedding. In addition to all the adorable gushing and complimentary things said amongst them, Ryder also confessed that she had a "pretty big, healthy crush" on Reeves since they presented an award together at the Independent Spirit Awards in the late '80s.
Reeves response? "I had a big, healthy crush on you, too." But the squealing doesn't stop there, as Ryder followed up by admitting that it's "still raging." And Reeves agreed completely.
But maybe that's because they both knew on some level that they may have been married for the past 25 years.
Earlier this week, Ryder revealed that she and Reeves may have accidentally gotten married on the set of their 1992 film Dracula. Speaking to Entertainment Weekly, she confessed that "in that [marriage] scene, Francis [Ford Coppola] used a real Romanian priest... We shot the master and he did the whole thing. So I think we're married." 
Sounds like a great rom-com setup to us, to be honest. Watch the cuteness for yourself, below.